Grace Victory's First Christmas As A Mum
The YouTuber and body-positivity campaigner has had quite a year – Grace and her family are planning to fully embrace Christmas 2021.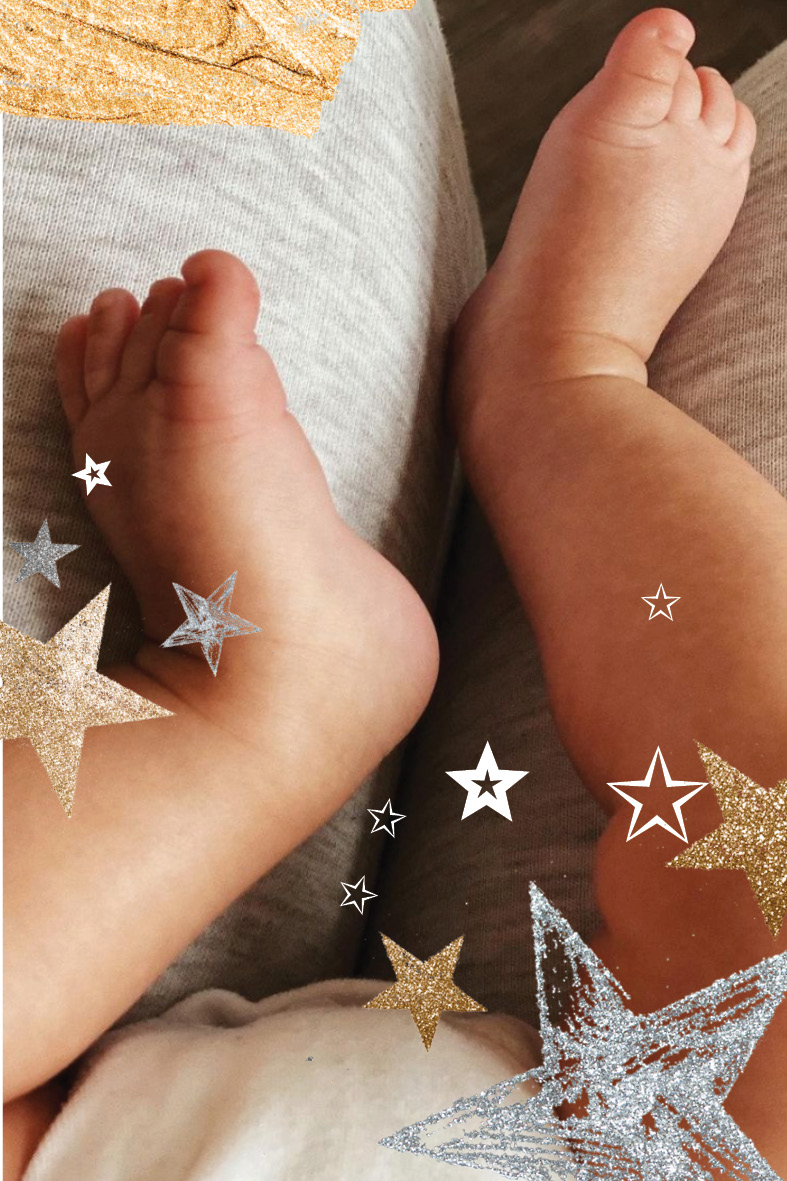 While Christmas 2020 will go down in history as a peculiar one, Grace Victory had a particularly tough one. However, anyone who follows the YouTuber and body-positivity campaigner on Instagram will know that Grace always rallies and is a source of feel-good energy no matter what the world throws at her. With the festive season underway, we asked Grace to reflect on last year and share her plans for Christmas 2021.

Last Christmas I Was In The ICU…
…and my baby was in the NICU, as I gave birth on Christmas Eve due to difficulty breathing because of Covid-19, so we have a lot to celebrate. I'm excited to be with my family, eat all the good food and celebrate that we're alive and healthy. I'm throwing a big Christmas Eve party for my baby boy Cyprus Sevyn, too – I can't wait to spoil him, even though he won't remember!
" Because I was critically unwell last Christmas, I'm just grateful I get to celebrate this year."

Our Plans For This…
…are to be together. Because I was critically unwell last Christmas, I'm just grateful I get to celebrate this year. After having a cardiac arrest, it's a miracle I'm alive, so I have no choice but to be calm chilled. My life has dramatically slowed down as I recover from the physical and mental fall-out of a long ICU stay. I guess boundaries, deep breathing and being prepared also helps. I'll still be orgnaised with my Christmas shopping (I usually start in late September) and make a list on my phone of people and the gifts I'd like to get them, and I tick things off as I go.

Starting New Traditions…
…is something I'm really excited about and our Christmas Eve party for Cyprus is something I'd like to do until he's 18. He's the most precious thing and I want to celebrate his life with all of the people who love him. This will be the first Christmas myself, Cyprus and my partner Lee wake up together in our flat and have our own Christmas morning. I'm buying Cyprus a Christmas-pudding outfit!

Some Advice From Me To You…
…just because it's Christmas, it doesn't mean you need to loosen your boundaries. The festive period can be triggering for many reasons – including anxiety around seeing family, or the copious amounts of food if you struggle with disordered eating, for example. Engage in activities and conversations you feel comfortable with and do not be afraid to skip celebrations for the sake of your soul. Your mental health matters all year round.