LOOK BOOK
Six Easy Ways To Refresh Your Eyeliner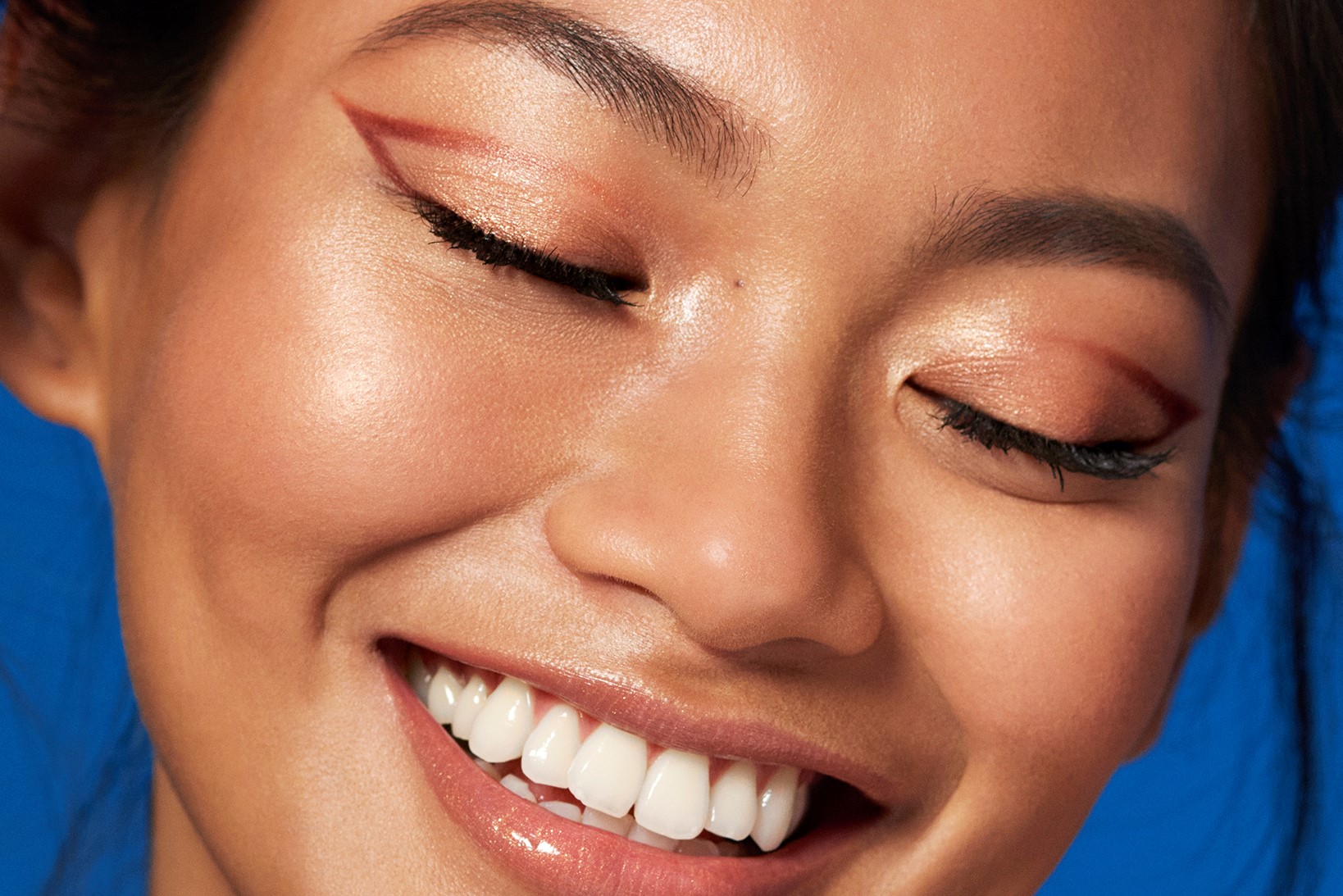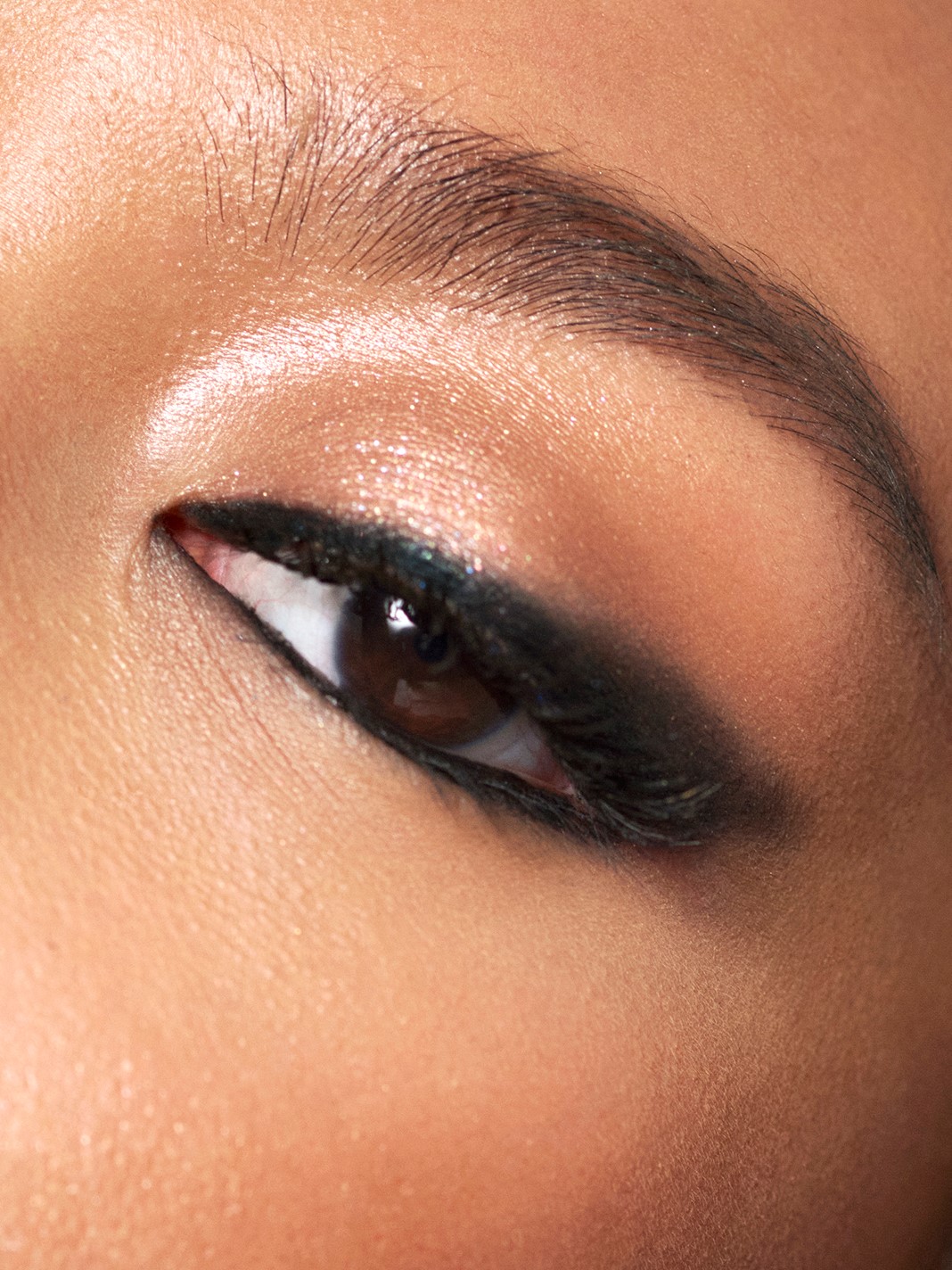 How To Rework Your Black Eyeliner
You will find a black eyeliner in almost every makeup bag and most of us have fallen into the rut of wearing the staple product in the same way for years. Here are two simple ways to revamp your look with minimal effort. You can use these tricks with any colour, so if you're more of a brown, green or blue liner these are for you too.
Blunted finish: "If you haven't got the steadiest hand, this is the look for you," says Sarah-Jane. "It's also perfect if you have a bit of texture on your eyelid and you want to create a diffused finish as opposed to a sharp line." Opt for a gel liner, such as IT Cosmetics Superhero No-Tug Gel Eyeliner, £11.10 or Anastasia Beverly Hills Darkside Waterproof Gel Liner, £18.00.
Winged liner: A feline flick is a classic eyeliner look and "a little wing can be accomplished to add lift for smaller eyes," says Sarah-Jane. For a fresher twist, opt for a kohl liner, such as Charlotte Tilbury Rock 'n' Kohl Eyeliner, £11.40 and gently blend it up and out using your fingers or Space NK Brush 301 - Concealer and Eyeshadow, £14.00.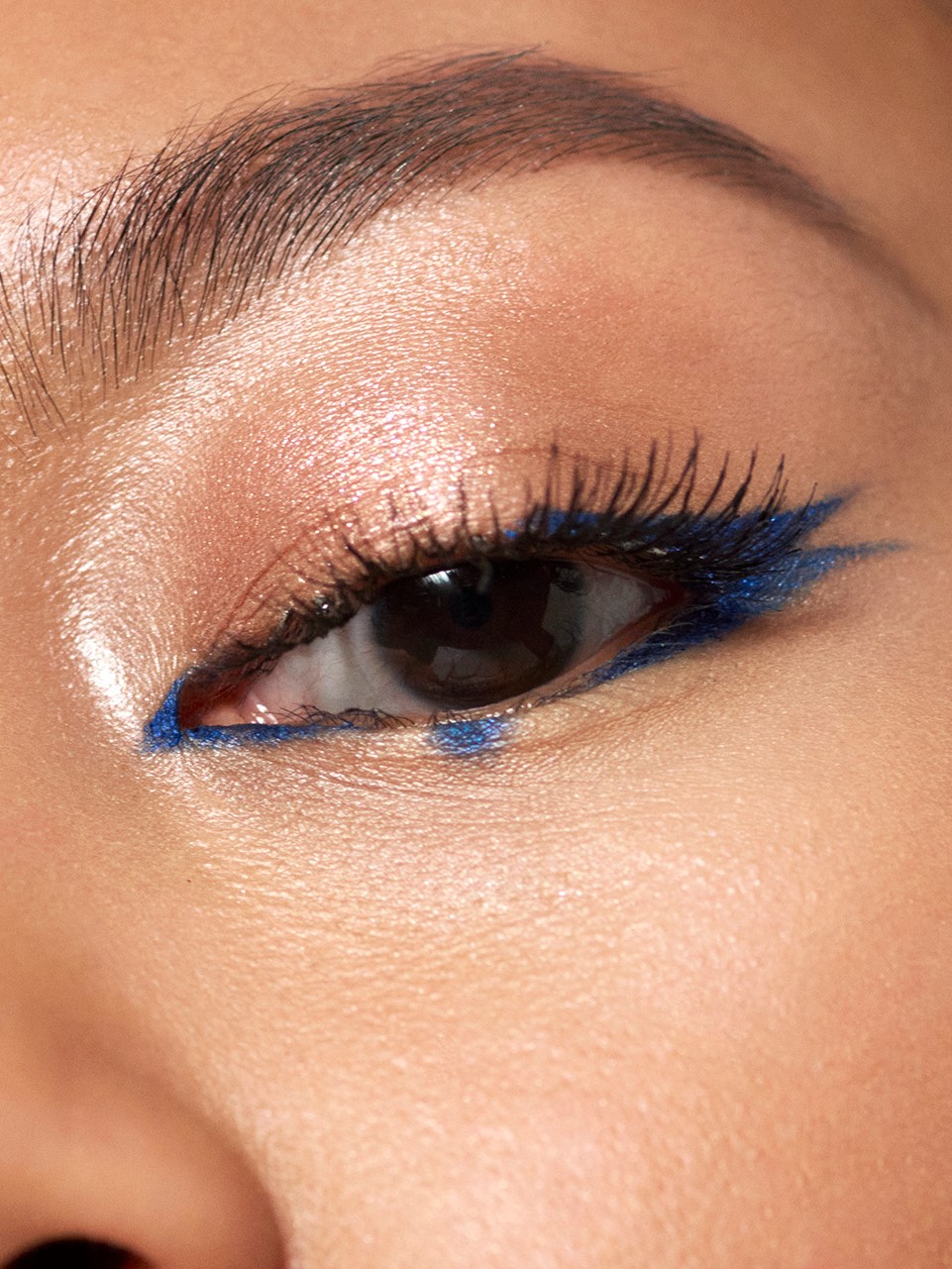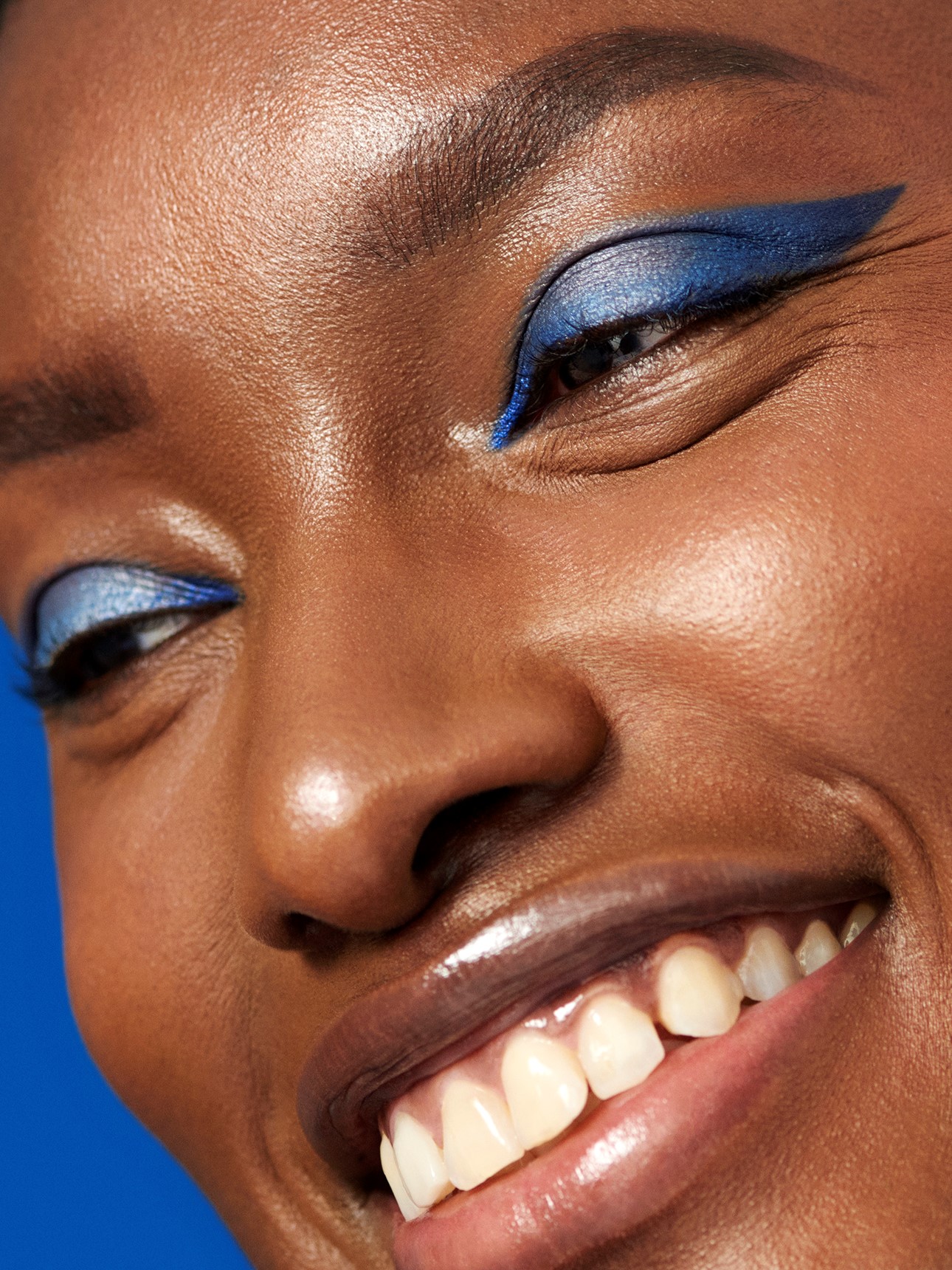 How To Wear Colour On Your Eyes
Wearing colour on your eyes can be daunting, but it's also a very easy way of updating your look. "There are two ways to accentuate your eye colour, you can choose shades that work in harmony or ones that clash," says Sarah-Jane. "Amma and Cathrina have different eye shapes, so we changed up the style of eyeliner and on Amma we went for a bold, graphic look, while we broke up Cathrina's liner look with dots."
Graphic look: This is a strong look, regardless of the colour you opt for. Blue clashes with Amma's eye colour and the solid shape accentuates further. "My biggest tip to anyone who's creating a graphic eye is to always apply the liner in sections, don't try to do a full sweep at once," says Sarah-Jane. "Map out where you're going to draw your liner using a little dot if you need to." If you prefer a liquid liner, try Surratt Auto Graphique Liner in Indigo Japonais, £40.00, otherwise we recommend using Shiseido Kajal Ink Artist, £26.50.
Deconstructed liner: Breaking up the dots with lines is a great way of refreshing your eyeliner look with minimal effort. "Less can be more and choosing the location of your dots to enhance rather than pull the eye down is important," says Sarah-Jane. "We placed Cathrina's in the middle to enhance her shape."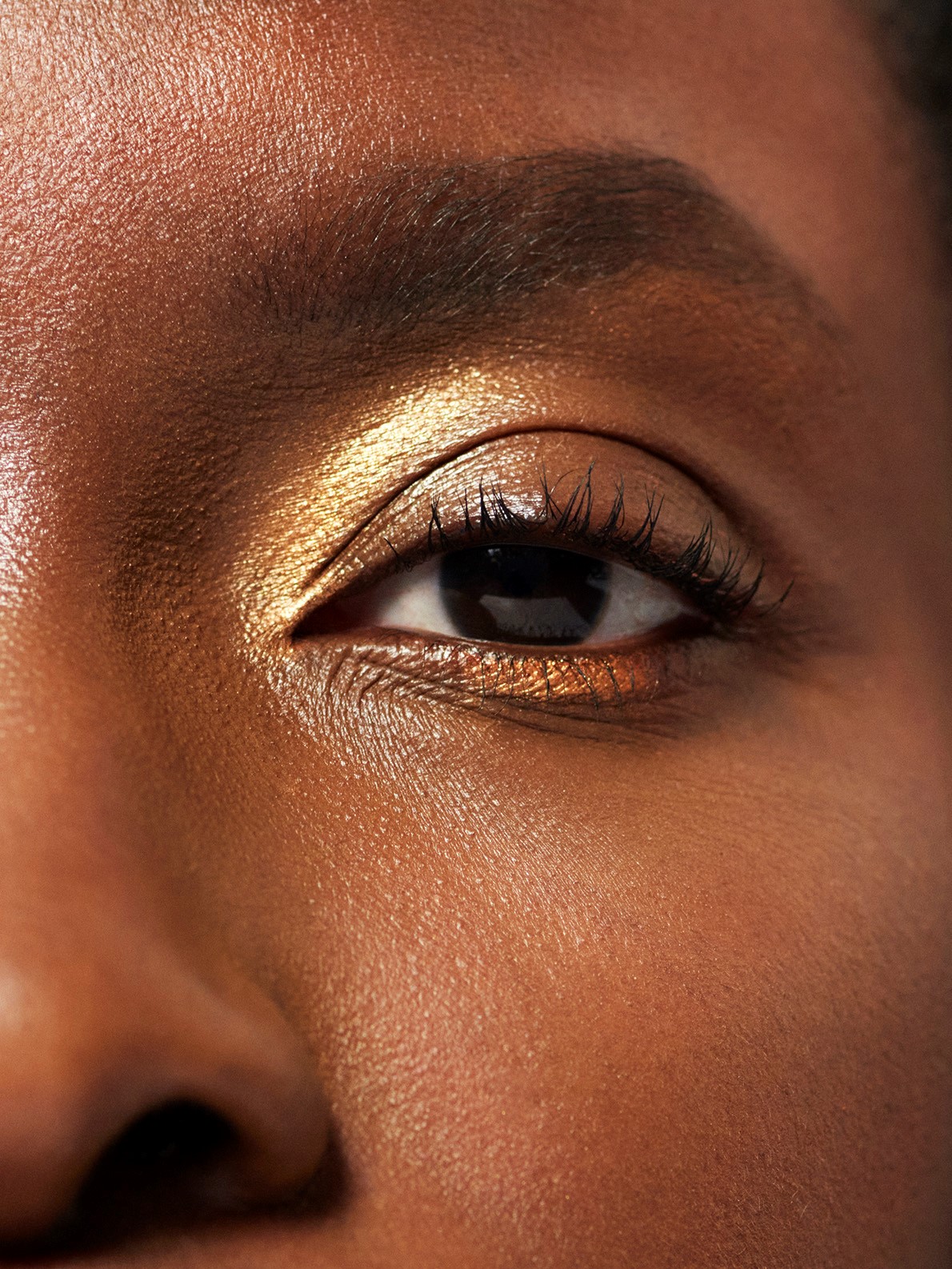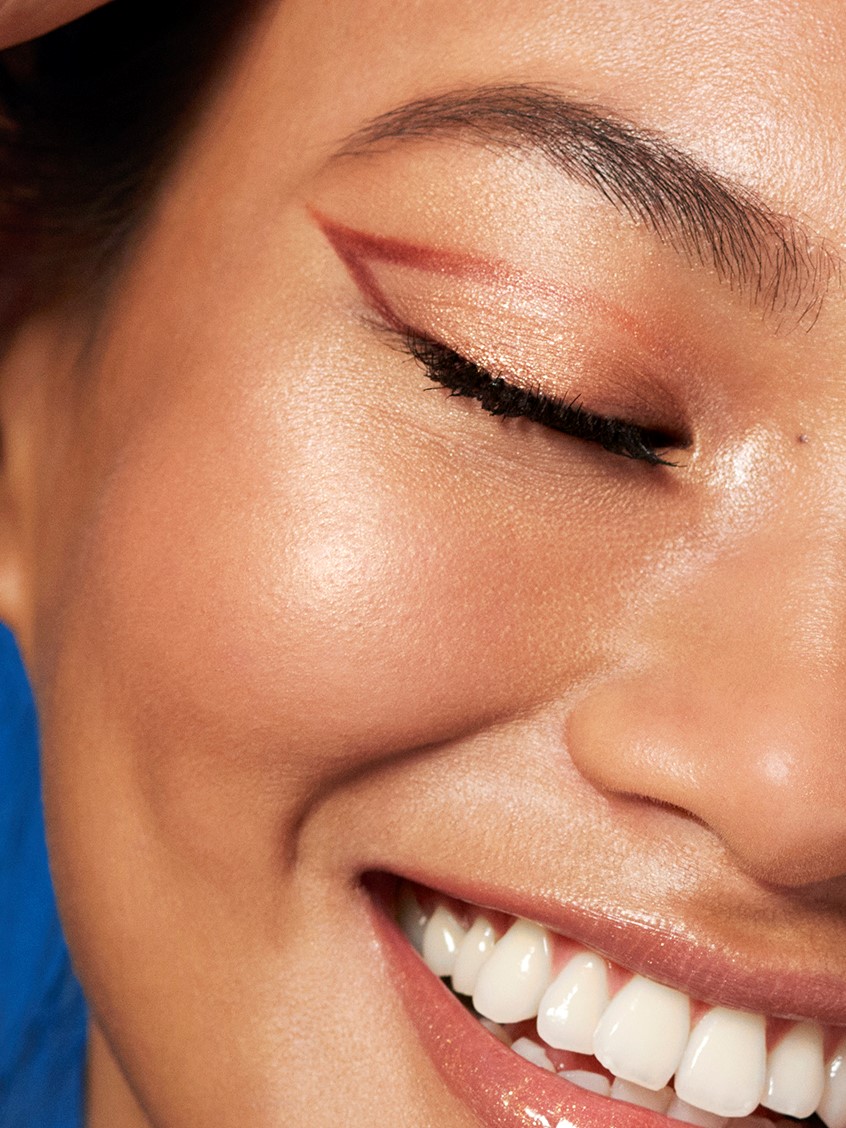 How To Brighten & Define Your Eyes
A couple of subtle tweaks to your eyeliner can instantly brighten and sculpt your eye area. Framing your eyes can lift your entire face. Here are two ways to experiment with colour and eyeliner placement to brighten and define.
The Inner Corner: Adding a wash of colour into the inner corners of your eyes can instantly brighten your eyes and banish any signs of tiredness. Opt for metallic hues, such as gold or rose gold and use your eye socket as a guide. Charlotte Tilbury Beauty Light Wand in Pillow Talk, £30.00 works well for this look and Charlotte Tilbury Super Nudes Liner Duo, £24.00 comes with an illuminating shade if you want to pair with your signature black liner.
The Outer Wing: This is a softer approach to a graphic eye and is another look that requires a steady hand, but the results are worthwhile. "We framed Cathrina's outer corners to make her eyes look bigger and brighter," says Sarah-Jane. "To create a graphic shape, you need to work with the natural contours of your eyes. Analyse your eye shape in the mirror will help you work the liner in with your eye shape." is a great option as it glides onto skin. Opting for a subtler shade can be more forgiving and helps to lift your eyes.