MOST WANTED
Space NK Reviews Sam McKnight Easy Up-Do Texture Spray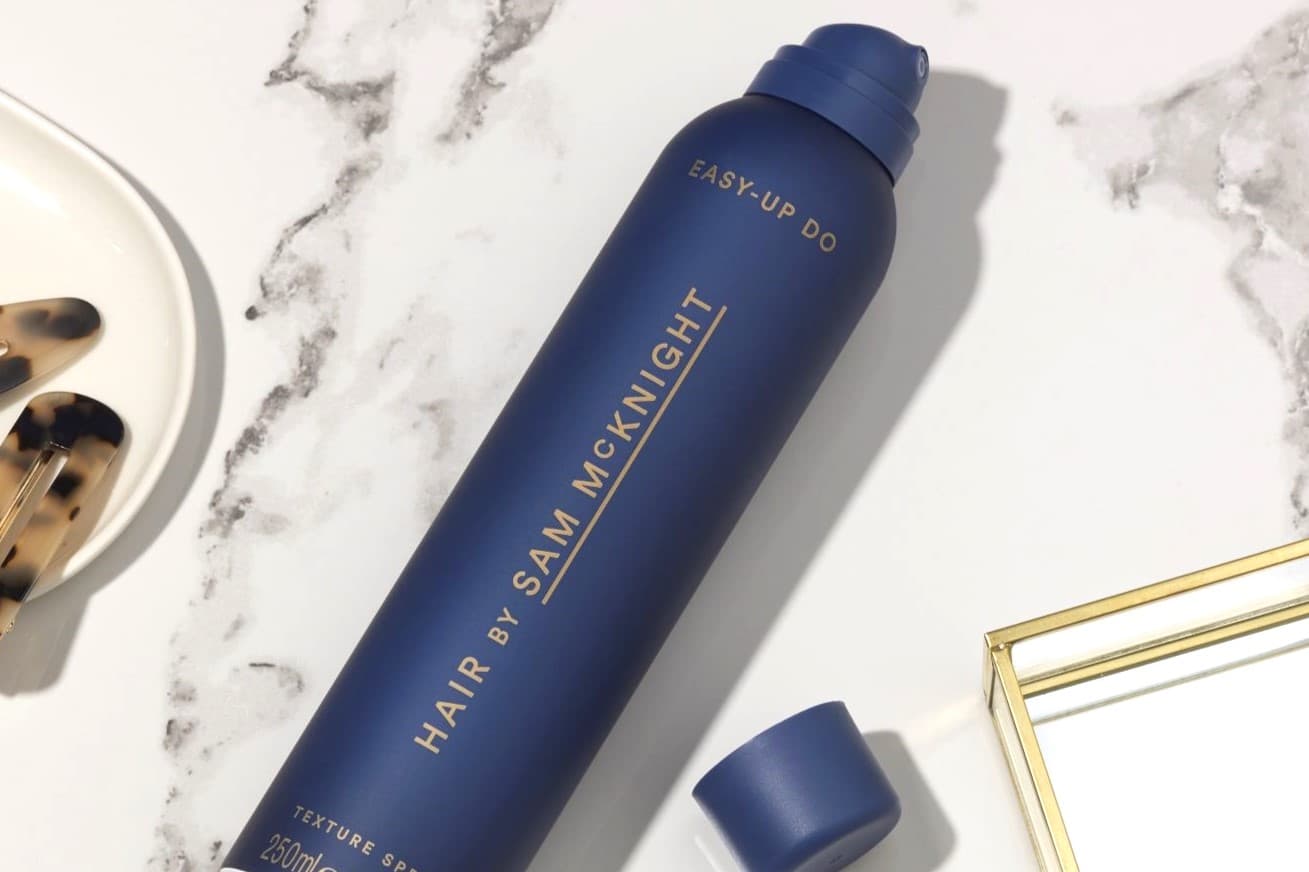 There was never any doubt
Hair By Sam McKnight
would be a success. Afterall, the brand founder rose to hair fame tousling the tresses of top models for the biggest shows and campaigns in the fashion world. Want names? Oh, alright. Chanel, Fendi, Burberry, Tom Ford, not to mention over 100 covers for British Vogue. But Sam McKnight wasn't just handed this gig, he worked hard to climb the beauty ladder and secure his spot at the top. In fact, Sam's first job in the industry was working as an assistant at a local salon in his native Scotland.
His big break came when Sam secured a position at Molton Brown in London – a leading hair salon at the time. It was here, after some years of dedication, that Sam landed an editorial shoot styling hair for British Vogue (1977 was the year), and thanks to his undeniable talent and affable character, Sam's career as a celebrated session hair stylist began.
Fast forward to June 2017 and Sam decided it was time to share his industry secrets with us. The reveal came in the form of four game changing, at-home products – Modern Hairspray, Lazy Girl Dry Shampoo, Cool Girl Texture Mist, and the product we all can't get enough of:
Hair By Sam McKnight Easy Up-Do
.
Top Line On Sam McKnight Easy Up-Do Texture Spray
The solution to slippy hair - this mist-on texturiser is all about adding volume and grip. It's the perfect pre-styling step to beach waves, up dos and any other style that requires a bit of zhushing up. As creator, Sam McKnight puts it, "the product changes the texture of your hair. It gives your hair body, hold and bite. Don't go up without it."
Everything You Need To Know About Easy Up-Do
Limp. That's how I'd describe my hair. No matter how much I try to add lift by blow drying upside down, requesting layers at the hairdressers, or teasing in some texture at the roots, my style always falls flat within a few short hours. I've tried products too - various sprays, powders and waxy creations, directed at my roots to coax strands into doing something other than just lying flat. But honestly? These products don't do much, and my hair is just left feeling a bit grubby while still defaulting to limp mode.
That was, until I tried Hair by Sam McKnight Easy Up-Do Texture Spray, £27.00. Its first soiree into my strands was for a wedding. "Risky move," I hear you say. And - taking my previous experiences into account - it kind of was. But this product just worked. The style was a tousled low bun (you know, the sort when you loosen little sections away from the hairband to stop the front looking less slicked back?). Previous attempts at such a style would end up loose and a bit floppy, but not with this.
The verdict on Sam McKnight Easy Up-Do Texture Spray
Something to do with that 'grip' Sam talks about allowed me to manoeuvre each strand as I desired. But the best part is, my now-tousled bun stayed as such right through to pillow time, and all without feeling like a tonne of gunk had been loaded into my roots. In fact, I ended the night with hair that felt fresher than if no product had been added at all. A regular day, down-do was next, and with just-as-excellent results. Some tong-created waves actually lasted beyond lunchtime, and even held their shape into the following day. Even my go-to rough blow dry is given some added oomph with a spritz of this. Five years on from the launch, and Easy Up-Do is still my holy grail of hair products. You'd never know my hair was a natural limp biscuit.
More from Hair By McKnight
When it comes to trying out other products from Hair by Sam McKnight, you really can't go wrong. Alongside Easy Up-Do, I love Hair by Sam McKnight Cool Girl Barely There Texture Hair Mist, £12.00 for when I'm in need of a quick root refresh. There are plenty of other misty options to set, clean, texturise and volumize hair styles, the question is, quite simply - what are you after? Because Hair by Sam McKnight will probably have the solution.
Read More
• Best Routine For Textured Hair
• How To Restore Your Hair Colour Post-Summer • The Skinification of Hair
• Briogeo vs Olaplex? Which one is Better? • How to Achieve the Glass Hair Look