SPACE SESSIONS
Anastasia Soare On How To Glam-Up Your Makeup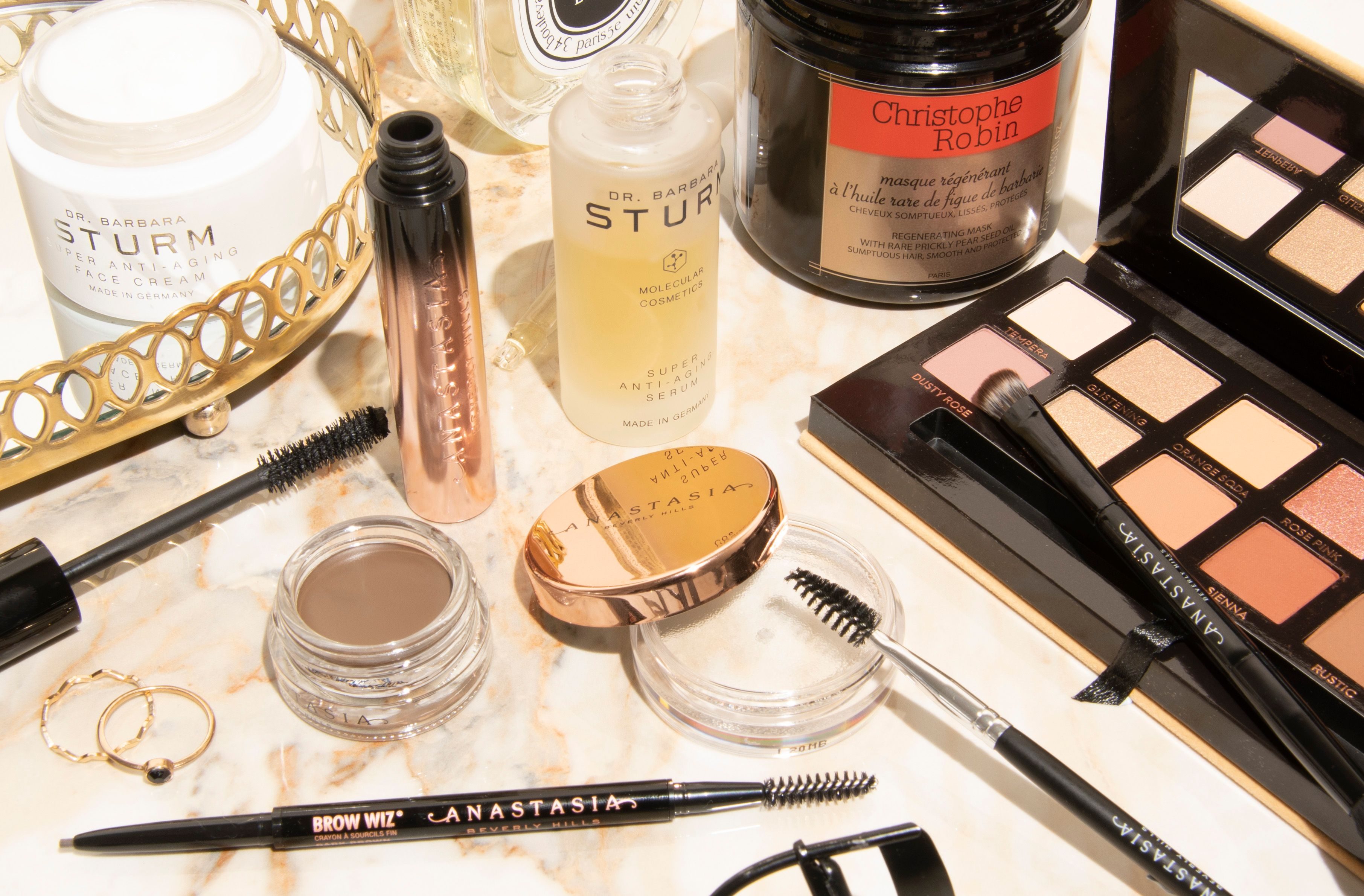 She created some of the world's finest sculpting brow pencils and radiance-boosting face palettes, so it'll come as little surprise that the founder and CEO of Anastasia Beverly Hills, Anastasia Soare is incredibly well put together. With lockdown easing and most of us dusting off our makeup bags, we asked Anastasia for her glamorous beauty secrets…
Always Apply Your Brows
While my exact beauty routine varies from week to week, especially when we have new launches on the horizon that I'm testing, I never skip my Anastasia Beverly Hills Brow Wiz, £23.00. I start by outlining the overall shape and then use the pencil to fill in areas of sparseness, applying in tiny, hair-like strokes. My top tip is to always set your brows in place with Anastasia Beverly Hills Clear Brow Gel.
Opt For Lightweight Textures
For me, Anastasia Beverly Hills Luminous Foundation, £43.00 is perfect as it offers the right amount of coverage without leaving my skin feeling weighed down. It blurs imperfections, but it's so lightweight that it feels like a second skin. I like to bring a bit colour to my face using our Powder Bronzer and sometimes a shade from our Blush Trios — nothing too heavy.
Mascara Is Non-Negotiable
These days I don't bother with complicated eye looks. I may use a couple neutral shades from the Anastasia Beverly Hills Soft Glam Eyeshadow Palette for a touch a colour, but that's it. When it comes to lashes though, mascara is still non-negotiable. I love the NEW Anastasia Beverly Hills Lash Brag Volumizing Mascara because it gives me fullness and volume without needed flash lashes, and it's not going to flake throughout the day. Usually, I'll finish with a quick spritz of setting spray for a dewy, radiant finish. And if I want a boost throughout the day, another spritz leaves my entire look feeling refreshed.
Up The Intensity For The Glam-Factor
Very often, I find myself needing to go straight from the office to an event. The trick to changing over your look is to touch up and dial up. First, I touch up my brows and base, then I dial up the intensity elsewhere – a slightly deeper contour, more colour on the eyes, and maybe a bolder lip. These are easy changes to make without feeling like you need to start from scratch. If you are worried about shadow settling into fine lines in the eye area, avoid using excessive metallic and shimmer eyeshadow, especially on the lower lash line.
Always Take Your Makeup Off
The best beauty tip anyone has ever given me is to never go to bed without taking off your makeup. Without fail I always cleanse and hydrate my skin every night. I am a huge fan of Dr. Barbara Sturm Super Anti-Aging Serum, £280.00. My skin often tends to be quite dry, so I use a few drops of our nourishing Hydrating Oil. It's lightweight, full of antioxidants, and smooths out skin texture – it's creates the perfect canvas for makeup too.