SPACE SESSIONS
DECIEM's Chief Scientific Officer On His Skincare Essentials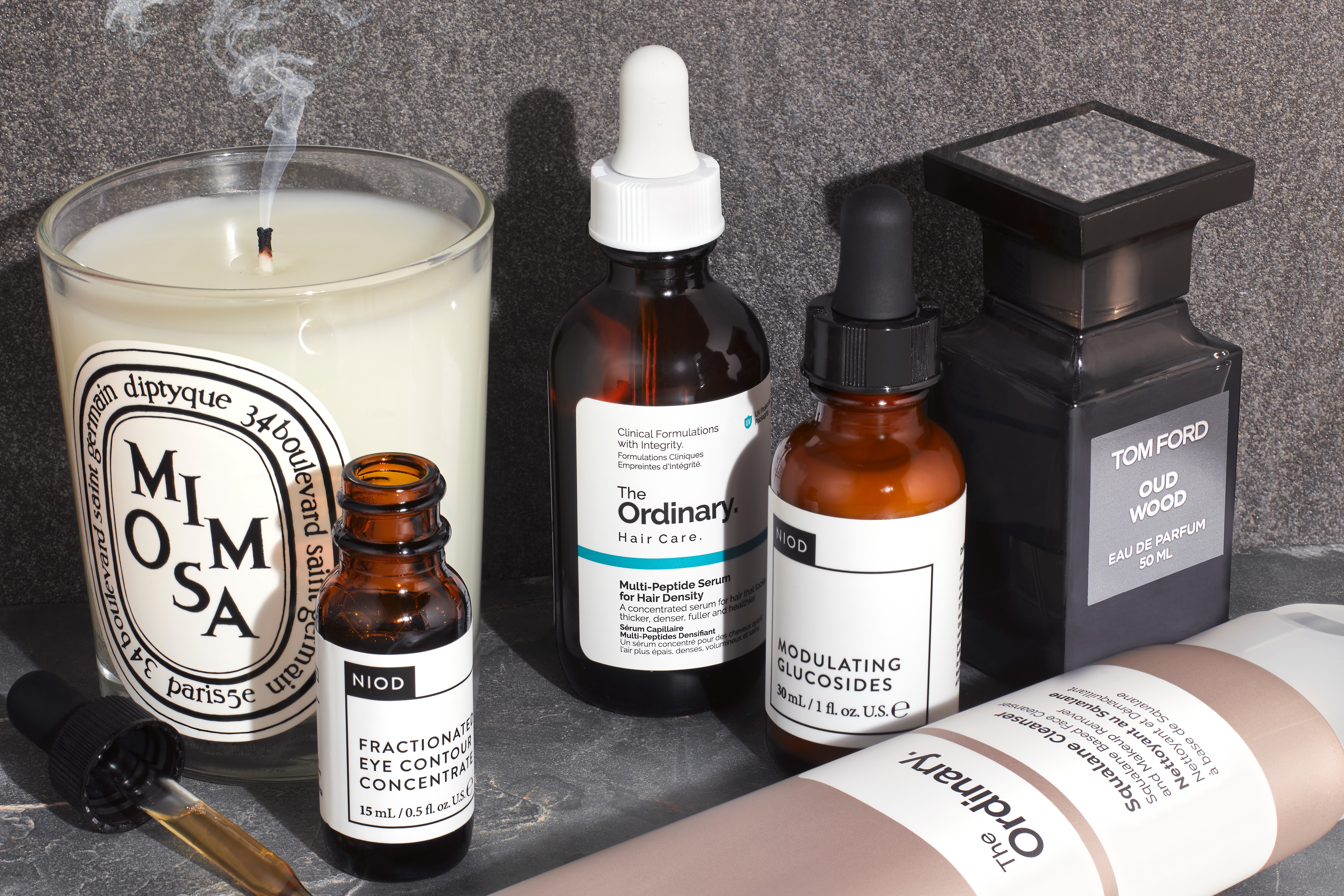 The Ordinary and NIOD might seem like two very different skincare brands, but they sit under the DECIEM umbrella and Prudvi Kaka works on the formulas for both. As DECIEM's Chief Scientific Officer, Prudvi oversees all the formulas and knows exactly which skincare ingredients we'll be talking about years before they hit our social media feeds. Unsurprisingly, we were intrigued to know which The Ordinary and NIOD formulas have become permanent fixtures in Prudvi's bathroom cabinet and the ingredients we should be using. Read on…
His Skincare Routine
You're probably going to be a bit disappointed to learn that my typical daily skincare routine is quite simple. The products I use regularly include The Ordinary's Squalane Cleanser, Buffet, Amino Acids + B5, and NIOD Survival 30. On my hair, I'll use The Ordinary Multi-Peptide Serum for Hair Density at least once a week, if not more.
Prudvi's Go-To Skincare Ingredient
I personally love amino acids. They are the building blocks of all biological systems and benefit all skin types. As a class of cosmetic ingredients, they are so versatile and provide a range of benefits to the skin. Amino acids are compatible with a variety of other cosmetic ingredients. They are multifunctional and have been observed to provide hydration, skin soothing, support skin barrier function, and also aid in the synthesis of key skin components that are vital to the skin's structural integrity and function.
The Ingredients He Wouldn't Mix
There are no ingredients or products that I specifically avoid, instead it is important to choose skincare products and ingredients that meet the needs of your skin. It is, however, very important to note that not all ingredients work well together and when used at the same time can cause skin irritation or affect the efficacy of each other. For example, direct acids (such as vitamin C, glycolic etc) and retinoids in the same routine or avoid the use of niacinamide and vitamin C together.
Prudvi's Skincare Tip
When it comes to working out what order to apply your products in, I recommend starting with the lightest in texture. This allows serums and lightweight formulas to be absorbed through the skin without struggling to go through thicker formulations. For instance, water-based serums would be applied before oils. As creams are thicker in texture than oils, this makes them the last step in the regimen. I also recommend allowing each product enough time to absorb into the skin before moving on to the next steps of your routine.
His Desert Island Skincare Product
Without a doubt, it would be NIOD Survival 30. SPF is an extremely important aspect of skincare and everyone should be using SPF daily.