IN FOCUS
Charlotte Tilbury and Miranda Kerr Masterclass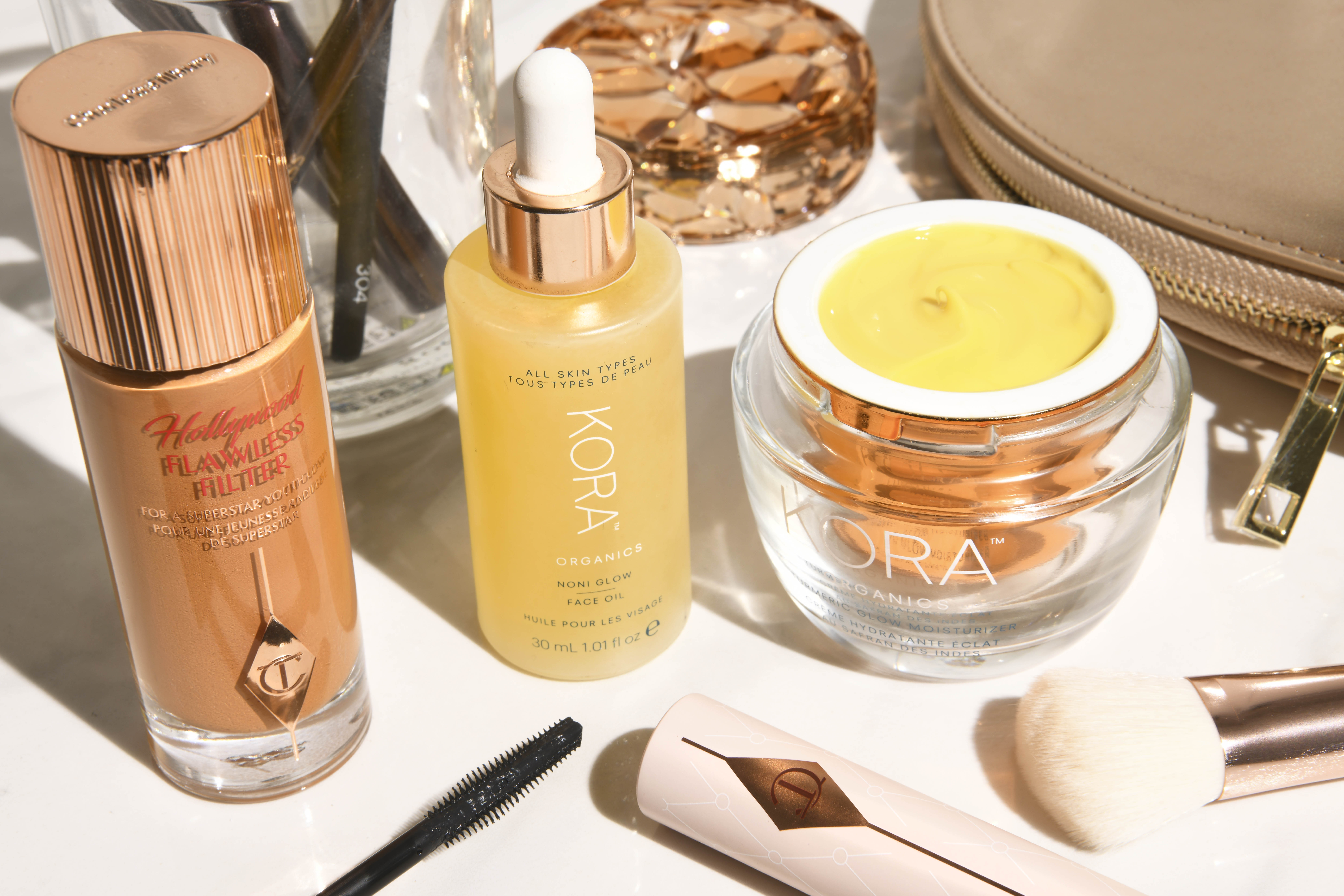 Charlotte Tilbury and Miranda Kerr are two beauty mavens who need no introduction. If you missed our masterclass event with them, don't worry we've outlined the need-to-know insider tricks, including Charlotte and Miranda's go-to beauty products…
On The Importance Of Self-Care
As businesswomen, celebrities and mothers, both Charlotte and Miranda have a lot of their plates. Having some way of unwinding and taking time for themselves is crucial – even if it's just a few minutes here and there to rest and reset. "You've got to do what makes you feel good. I mean sometimes I feel like I'm 'on' 24/7 between getting up, seeing my kids, working and partying," says Charlotte.
"It's important to have those little routines where you can take a moment for yourself and give back to yourself," says Miranda. "For me, waking up at like 5am to 5:30am and having that time before my kids wake up, so I have that moment to do my fitness routine, and my skincare regimen and you know get myself ready makes a real difference."
On Their Skincare Tips
"Every morning before getting into the shower, I use a dry body brush all over and get circulation going – I absolutely love it. Then, I jump into the shower and use Kora Organics Milky Mushroom Gentle Cleansing Oil, £30.4, before applying Kora Organics Turmeric Brightening and Exfoliating Mask, £36 to help brighten my face," says Miranda. "My post-shower skincare routine starts with our very new Kora Organics Minty Mineral Hydration Mist, £30.4 which you can also use it as a setting spray, followed by a vitamin C serum and finished with Kora Organics Turmeric Glow Moisturizer, £43.2." Vitamin C is a hero ingredient in Charlotte's skincare routine too and the makeup artist recommends layering up your products. "The more you layer, the more your skin sucks it up," adds Charlotte.
On Their Mutual Love For Beauty
It'll come as no surprise that both women use their own products, but they're also big fans of each other's. "There is a misconception that oil will make you oiler and it doesn't. Kora Organics Noni Glow Face Oil, £18.4 is very nourishing and balancing for your skin," says Charlotte. "I'll use it alongside the Magic Cream – it's like you're feeding your skin superfoods as it has vitamin C and niacinamide."
Miranda is equally as taken with Charlotte Tilbury makeup: "I'm obsessed with all your colours especially my favourite is A Little Jewel Pod, which I wear on my eyes every day because it's such a beautiful colour and gives me that shimmer."
Charlotte's Insider Beauty Tip
If you thought contouring was an outdated hack best left for the 'gram, you need to try Charlotte's insider trick for sculpting and lifting your face. "Make sure you suck in your cheekbones and follow the hollow but always stop at the base of your cheekbone to give you lift," says Charlotte. "Don't go too low, if you drag it down, then you will drag your face down." She then finishes by going down each side of the nose for a more defined finish.