IN FOCUS
Skincare Tips For Trans Women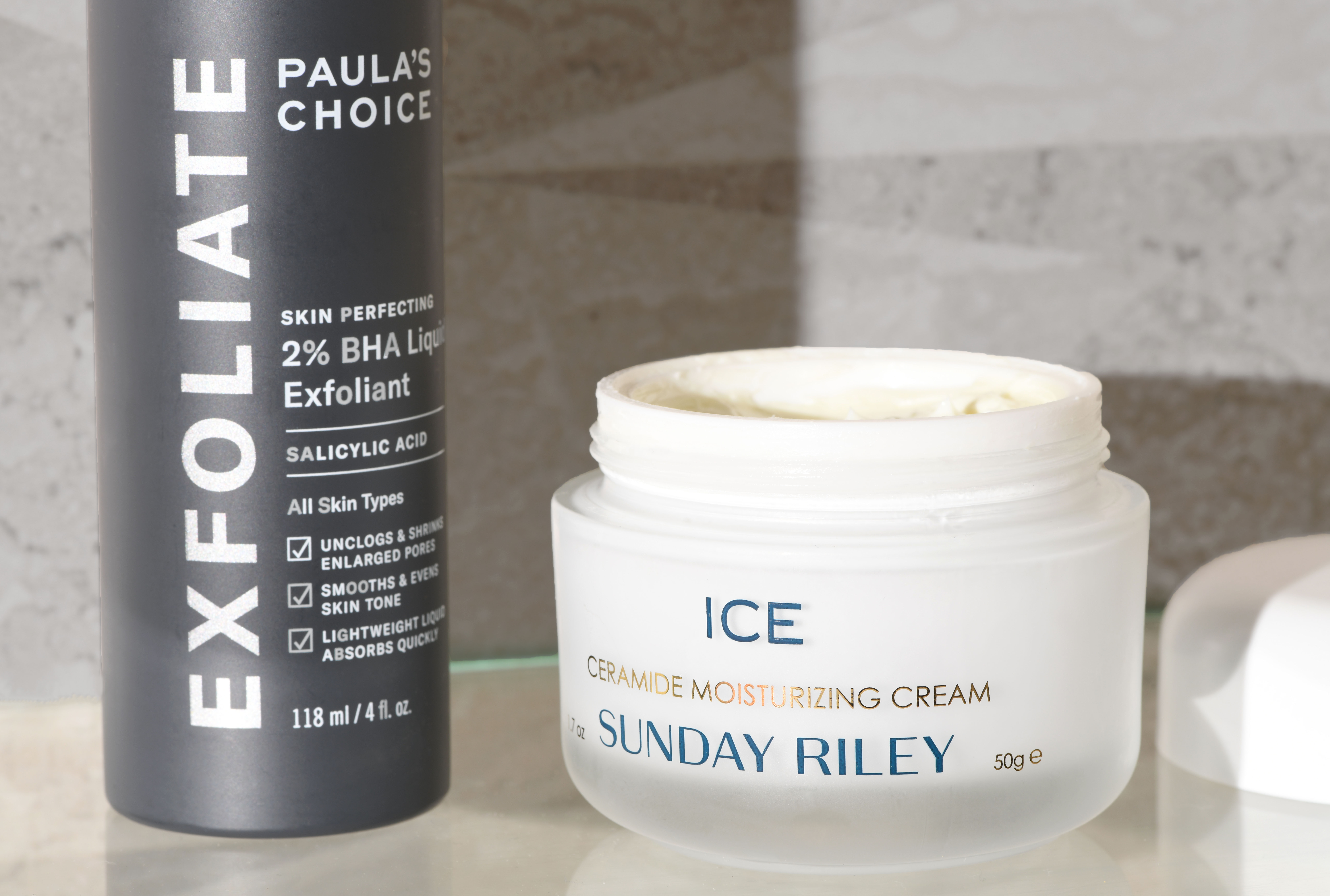 For most of us trans girls, there comes a time in our life that's extremely exciting and surrounded by joy. Starting Hormone Replacement Therapy (HRT) is one of the most exciting and life changing experiences we go through, it forever changes our life and helps us grow in ways we never thought possible. Hormones are great, but the early days of HRT at best are a rollercoaster.
The Reality
As great as hormones are within our transition journey, the first two-to-12- months on HRT is hard. Your emotions go crazy, your body goes through a lot of changes, and finding a good skincare routine feels impossible at times. HRT has a huge effect on us as a whole, but one thing that's not always talked about is the journey our skin goes on.
Taking hormones causes your estrogen levels to rise and your testosterone to drop. Over time this makes your skin softer and less oily. From acne to dry skin and rashes (in my personal experience), it can all happen within the span of a few months – and some people won't experience any of it at all. "So, what can I do to help my skin through this weird time?" is the real question here. Sadly, the answer will be different for everyone, but there are some things you can do to help while you wait for your skin to settle.
Dryness & Dehydration
Estrogen reduces the amount of oil your skin produces and dryness and irritation, making your skin more susceptible to developing rashes. This is especially something you should watch out for if you already deal with dry skin. To combat this, it's really important to make sure your skin is well hydrated. Using ingredients like hyaluronic acid to draw in moisture and ceramides to strengthen your skins barrier. Using products like The Ordinary Hyaluronic Acid 2% + B5 and Sunday Riley ICE Ceramide Moisturizing Cream will help your skin to stay nicely hydrated and rash free.
Acne
For a lot of girls, any acne breakouts become more manageable or completely go away after starting HRT, but you might find that your acne may become worse, or you might be getting it for the first time. Thankfully this is totally normal, and it won't last forever, your body and skin just need to adjust to the hormones.
Salicylic Acid is a great ingredient for fighting acne, whether you use it in a cleanser or in a leave-on treatment, such as Paula's Choice Skin Perfecting 2% BHA Liquid Exfoliant. Salicylic acid works deep within the pores to free up debris and build up, this helps to clear existing acne and helps prevent further breakouts, but this super star doesn't stop there! it gently exfoliates the skin, and it's also anti-inflammatory as well as helping reduce redness.
Shaving Irritation
Irritation from shaving is not necessarily connected to HRT, but it is a common problem for most trans women at some point within their transition. Some irritation is bound to happen, but using ingredients like aloe vera to soothe, glycerine to hydrate, and salicylic acid for some mild exfoliation, will have positive benefits in the affected area.