MOST WANTED
The Hype Around Drunk Elephant C-Firma Fresh Serum Explained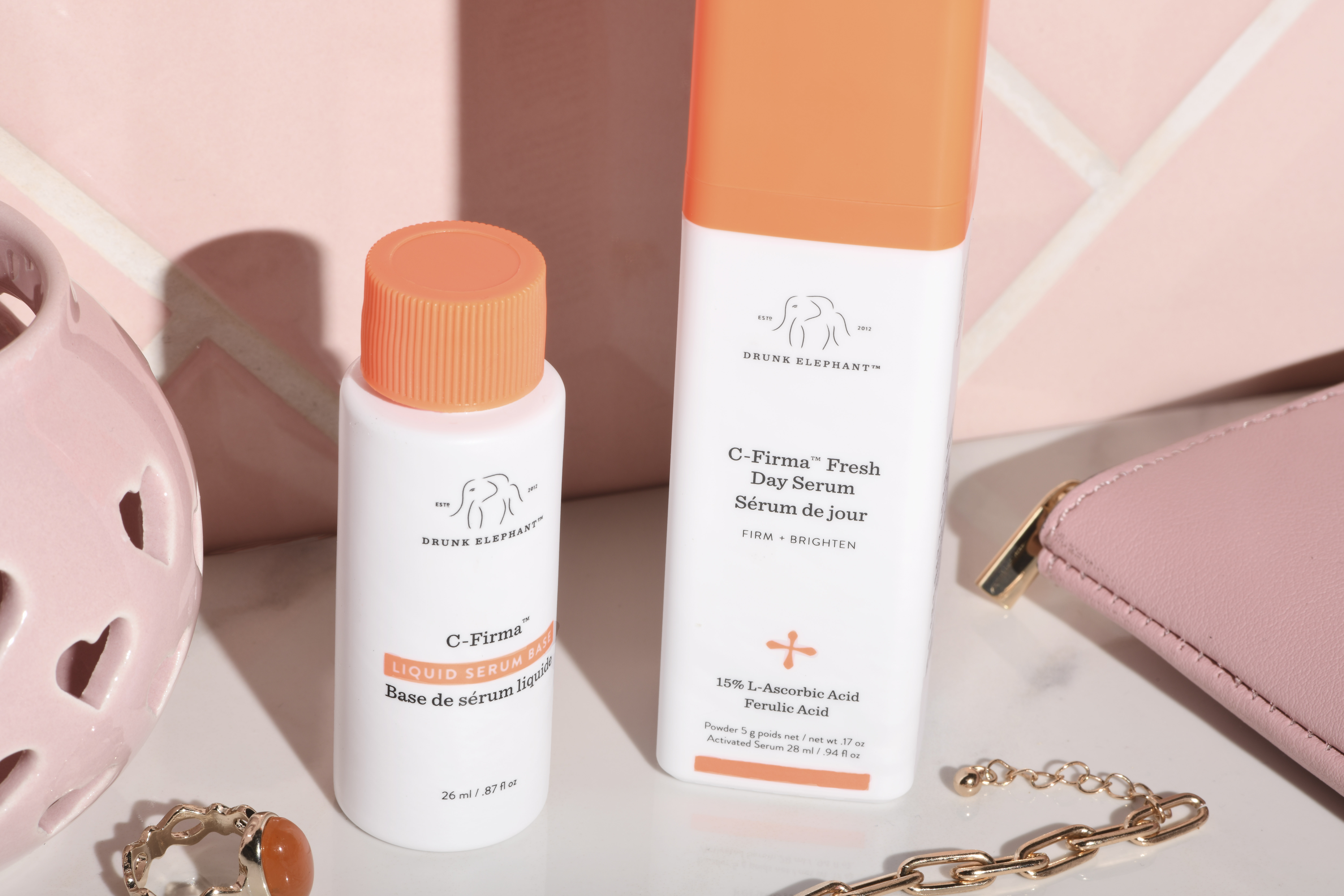 Drunk Elephant C-Firma Day Serum is one of the most renowned vitamin C serums and one of our bestsellers. When news reached us that the brand was upgrading the formula, we were tempted to bulk buy enough C-Firma Day Serum to last us comfortably into 2022. However, Drunk Elephant has promised that C-Firma Fresh Day Serum offers all the benefits of the OG with extra potency and who doesn't want brighter looking skin? We put the newest addition to the range to the test, here's everything you need to know…
What's the Difference Between C-Firma And C-Firma Fresh?
Just like C-Firma Day Serum, the latest formula contains 15% l'ascorbic acid, 0.5% ferulic acid and 1% vitamin E to give skin a brightening boost and antioxidant protection from harmful free radicals. It also includes pumpkin ferment and pomegranate extract to slough away dead surface skin cells that leave your complexion looking dull and minimises the appearance of pores. The only real difference between C-Firma Day Serum and Drunk Elephant C-Firma Fresh Day Serum, £66 is that you must mix the powdered vitamin C (15% l'ascorbic acid) into the serum solution before you use it for the first time.
Will C-Firma Fresh Work For All Skin Tones And Types?
The beauty of this formula is that is caters to all skin types and tones. Once mixed and shaken, the serum has the same orangey tone and lightweight, albeit slightly oily texture as the OG. It absorbs quickly without feeling greasy or gritty on your skin.
Where Does C-Firma Fresh Fit Into Your Routine?
You should use your vitamin C serum in the morning after cleansing your skin and before your hyaluronic acid serum or moisturiser. Don't forget to layer an SPF on top as vitamin C can make your skin more sensitive under the sun's rays. While the brand recommends using C-Firma Fresh Day Serum in the morning and your glycolic or retinol in the evening, we've been known to use our vitamin C on its own as part of our night-time routine if we're not using any other active ingredients.
Is C-Firma Fresh Day Serum Worth The Hype?
If you're serious about skincare and want to achieve a smooth, healthy glow, then Drunk Elephant C-Firma Fresh Day Serum is worth investing in. The set-up takes around two-to-three minutes, but you only have to mix the powder into the solution and give it a good shake once. The result is a fresher, more potent dose of vitamin C.