MOST WANTED
Is Naturium Niacinamide Gel Worth The Hype?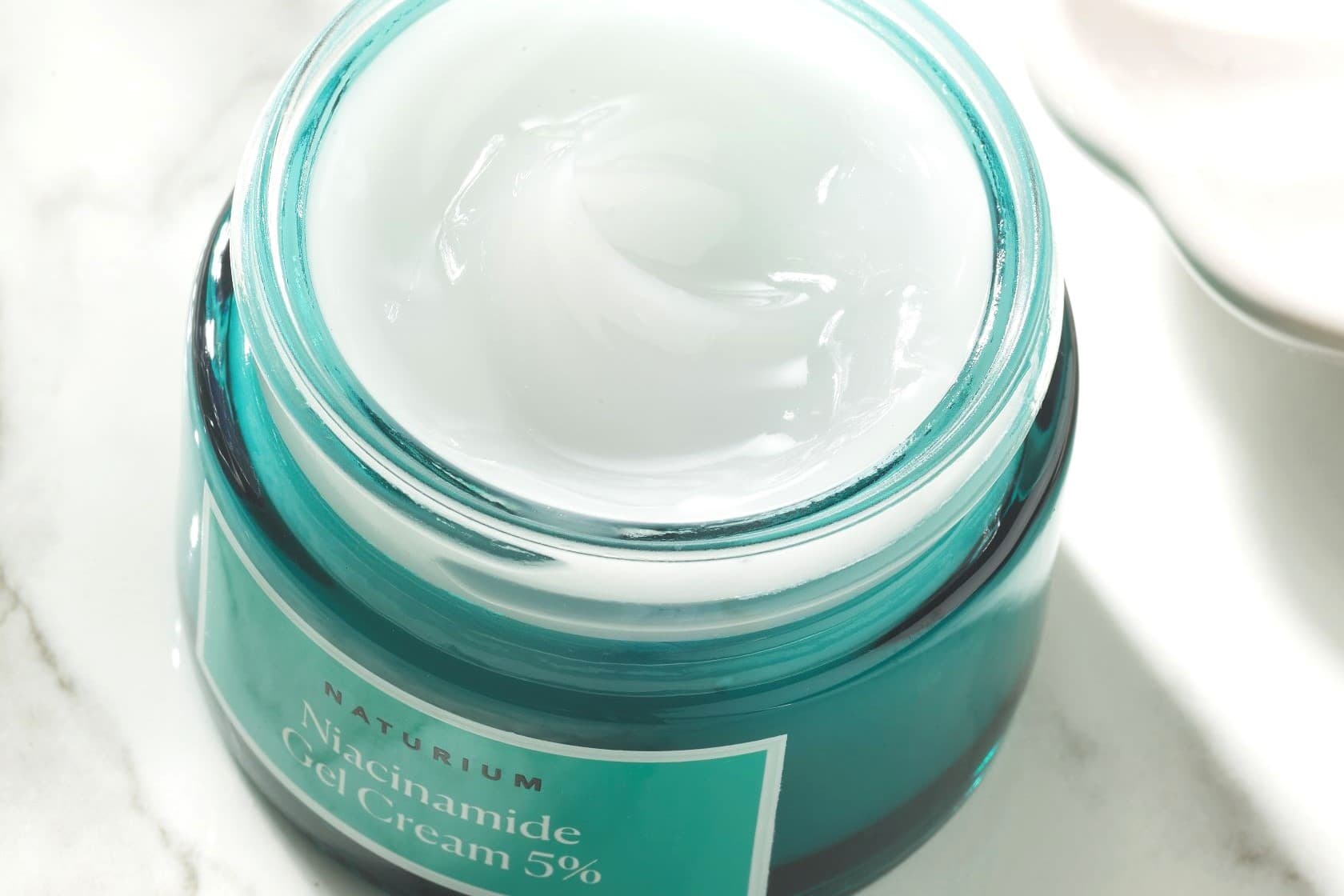 Niacinamide is a skincare ingredient we've read a lot about with experts singing its praises. The
skin benefits of niacinamide
include minimising the appearance of pores, calming irritation and strengthening your
skin barrier
, which in turn locks-in water and boosts hydration levels.
Naturium's niacinamide range has something for all preferences with the Niacinamide Cleansing Gelee 3%, Niacinamide Serum 12% Plus Zinc 2% and the Niacinamide Gel Cream 5%. All three have solid reviews and are each priced under £30 – it's no surprise that Naturium is earning itself a reputation for supplying the very best affordable skincare.
I tried
Naturium's Niacinamide Gel Cream
for six weeks. Here are all my thoughts…
The Top Line On Naturium Niacinamide Gel Cream 5%
Studies have a shown that anywhere between 2 and 10% niacinamide can benefit skin. Naturium has mixed 5% niacinamide with coconut juice and marine-derived polysaccharides, this moisturiser promises to rebalance and rehydrate skin. It's free from fragrance and parabens, and is suitable for all skin types, tones and ages.
Everything You Need To Know About Naturium Niacinamide Gel Cream 5%
Before we get stuck into the review, full disclosure I tried the Naturium Niacinamide Gel Cream 5% out from the end of September through to the first week of November. As someone with combination skin that definitely veers towards dry throughout the colder months, this might have been a different kind of review. Naturium's Niacinamide Gel Cream 5% is the kind of moisturiser I would use comfortably throughout the summer; it's light, it absorbs quickly, and it leaves your skin feeling fresh.
As November approached and the temperatures started to drop the moisturiser wasn't enough for my skin, and I had to layer it with a richer cream. However, if you're someone with oily, acne-prone skin who hates using moisturisers as they are always too rich and too heavy, Naturium's Gel Cream will be your idea of skincare heaven. Once it's absorbed you almost forget you applied it because it really is that lightweight.
Within about 10 days I did notice that my skin looked clearer and the pores on my cheeks in particular seemed less visible. While it might not offer the hydration I need, I would use it on my chin to help ease hormonal breakouts. My skin reaped the benefits of the 5% dose of niacinamide – prior to this, I haven't used a formula that champions the ingredients for years and I forgot how game-changing it can be in terms of pores and blemishes.
The Verdict On Naturium Niacinamide Gel Cream 5%
NATURIUM Niacinamide Gel Cream 5%, £21.5 showcases the benefits of using niacinamide perfectly. It is a great moisturiser for anyone with oily and acne-prone skin. The formula is fresh, light and helps to rebalance your skin. If you have dry skin, you could still use this or the NATURIUM Niacinamide Serum 12% Plus Zinc 2%, £10.5 but I'd recommend layering NATURIUM Plant Ceramide Rich Moisture Cream, £27 or your usual moisturiser on top. It's super simple to slot into your existing routine and you can use this moisturiser alongside your retinol serum and exfoliating acids.
More On Naturium
It's not just niacinamide that Naturium excels at, the NATURIUM Multi-peptide Moisturizer, £21 is a great moisturiser is you have dry, combination or oily skin and are looking for a multitasking formula. Use NATURIUM Quadruple Hyaluronic Acid Serum 5%, £18 underneath or mixed in with your foundation for an extra boost of hydration. If you're looking for a serum with all the heavyweight skincare ingredients including vitamin C, retinol and niacinamide, look to NATURIUM Vitamin C Super Serum Plus, £27.
Read More Reviews
• Review of Tatcha Violet-C Radiance Mask
• Rose Inc Blush Divine Radiant Lip & Cheek Review • Stella Alter Care Serum Review
• Hourglass Ambiant Soft Glow Foundation • The Ordinary Multi Peptide Lash and Brow Serum Review