MOST WANTED
Our Winter Skincare Favourites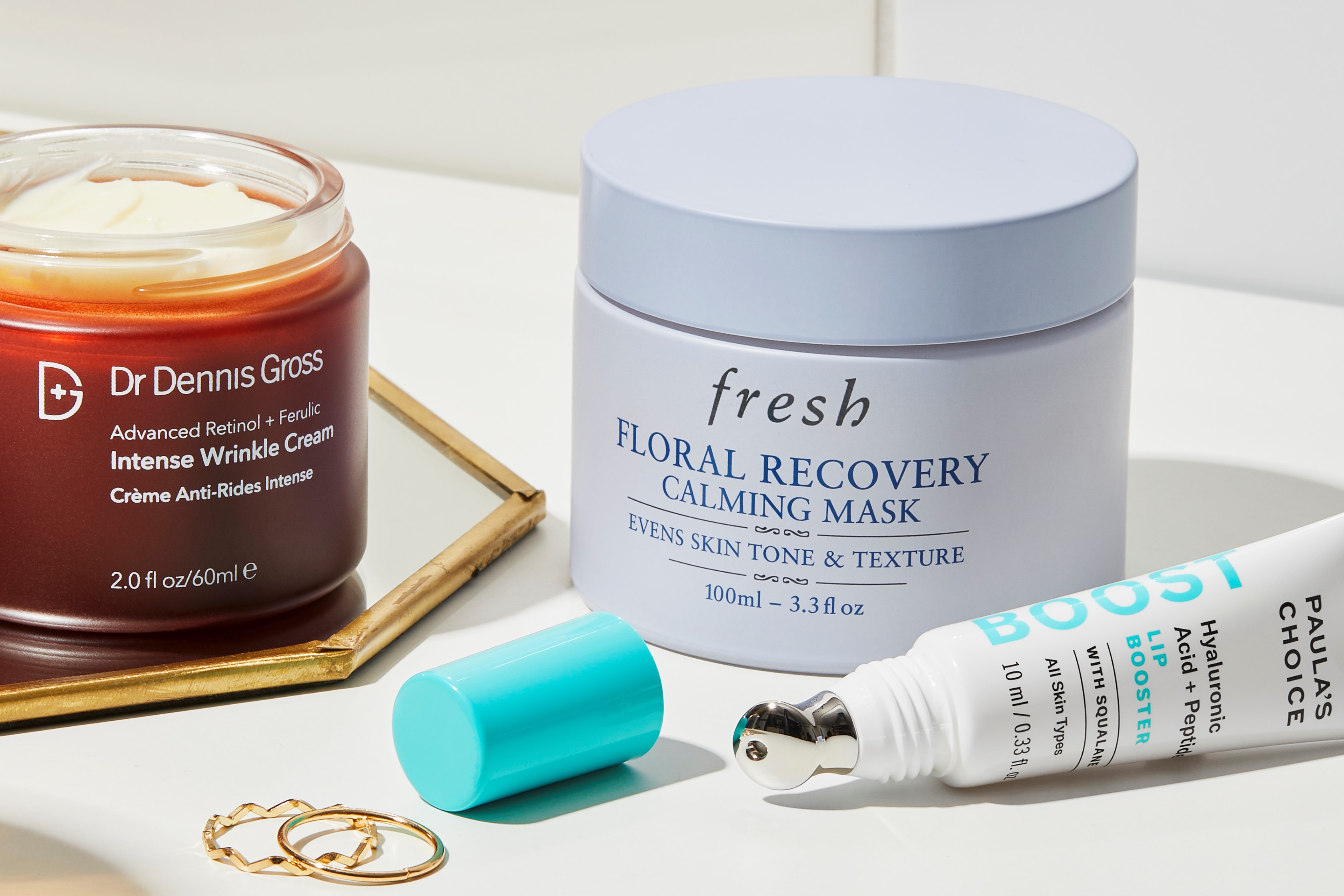 Throughout the colder months our skin needs some extra TLC. While the cold and windy weather can strip your skin of moisture when you step outside, central heating can increase your skin's sensitivity. If you have eczema or rosacea-prone skin you're probably all too familiar with the effects this time of year can have on your complexion. Fortunately, a solid winter skincare routine can help to keep all skin types hydrated and balanced throughout the colder months. This includes cleansing twice a day, exfoliating when necessary, hydrating with a serum and/or cream, and of course, always wearing SPF when you leave the house.
If you have dry skin, you might be tempted to push your exfoliating treatment to the back of your bathroom cabinet and reach for a rich, heavy cream. However, gently exfoliating at least once a week will prevent dry, flaky skin from building up and causing irritation. Look for lactic and mandelic acids as these are gentler but still offer a thorough exfoliation. For those with oily skin, you might want to step up your exfoliation and opt for a formula that includes a higher percentage of AHAs. Don't overload your skin with active ingredients though as it'll dry it out and send your oil production into overdrive and increase the oiliness.
All skin types, but particularly those with sensitive skin, should look for hydrating and soothing ingredients such as hyaluronic acid, squalane and ceramides. Niacinamide is another good ingredient to include in your winter skincare routine as it helps to strengthen your skin barrier, which will minimise irritation and ensure moisture is locked in. Here is our expertly curated winter skincare routine to help revive, rehydrate and rebalance your skin until spring arrives.