SPACE SESSIONS
Charlotte Mensah On Her Restorative Self-Care Approach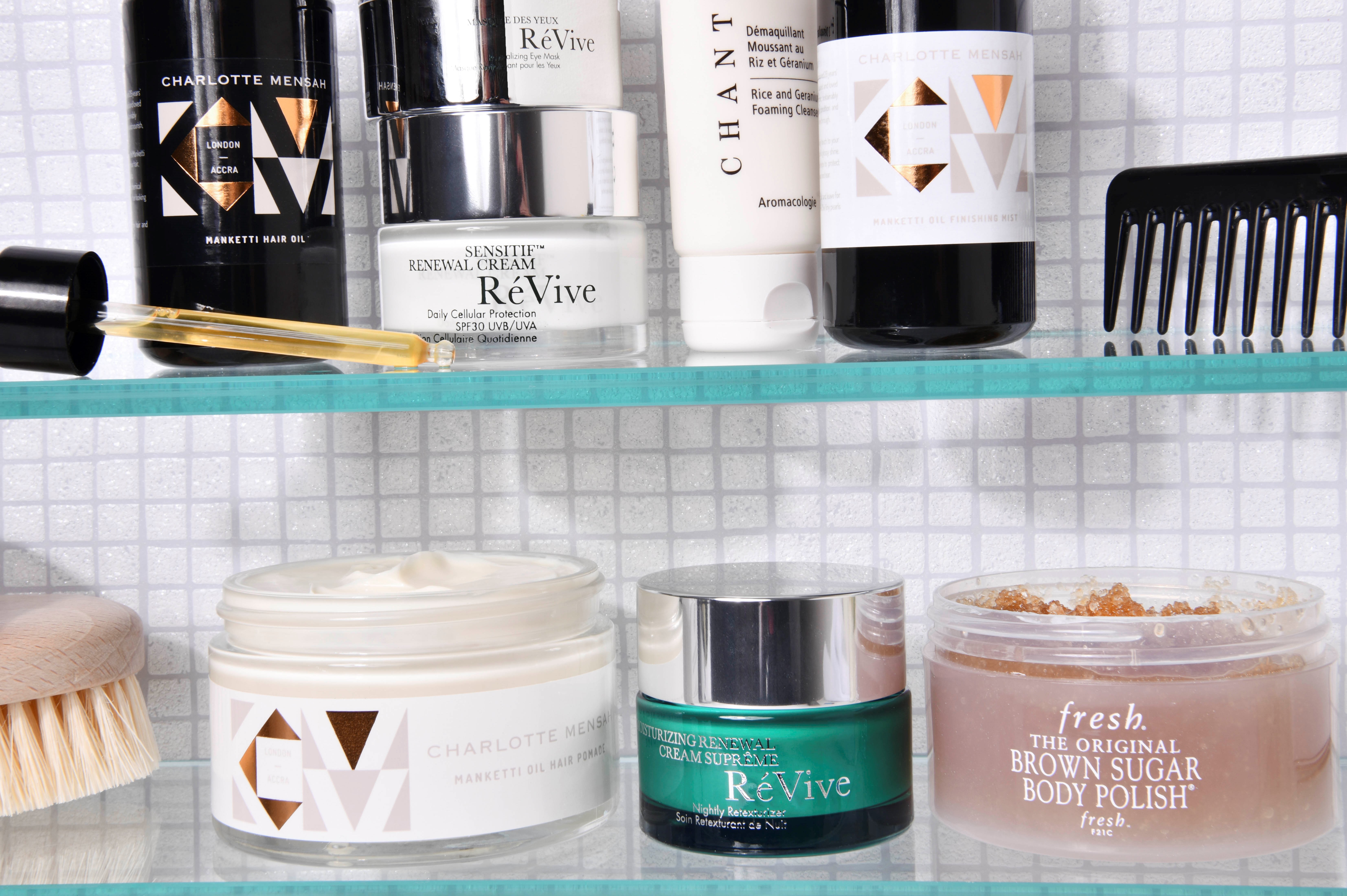 The hairstylist and brand founder shares her tips for pressing reset mentally and physically.
If ever there was a time to take self-care seriously it's now. The award-winning hair stylist and salon owner, Charlotte Mensah takes her routine very seriously. "A big part of self-care for me is eating plenty of fruit and vegetables provide my skin with the nutrients it needs to glow and drinking lots of water to flush out toxins every day," says Charlotte. "Despite having my own brand and loving beauty, I take a minimalist approach to my own routine, even when it comes to my weekly self-care ritual." Read on to discover Charlotte's approach…
My Self-Care Bathing Recipe
Showers get me going first thing in the morning, but I like to have a long soak once a week, usually Sunday, with a generous amount of Himalayan salts to get some much-needed peace and quiet. I will light my Awakening candle (coming soon) to help create a spa-like atmosphere – over the past few months this has become a real game-changer. While I'm in the bath I'll use Fresh Brown Sugar Body Polish, £35 on my arms and legs and .
The Post-Bathing Hydration Blend
I'm a firm believer that keeping my skin hydrated and moisturised. With my daily routine, I stick to mixing raw Shea butter that I source from Ghana with and a tiny amount of Révive Moisturising Renewal Cream, £140, which I whip until it's soft and soufflé like. It works brilliantly as a nourishing overnighted treatment and by day, it gives my skin a lovely sheen. I use it from head-to-toe and don't change it up at the weekend because it works incredibly well, and I love the finish.
The Mid-Week De-Stressor
If I'm in need of a little self-care mid-week and don't have time for a long soak, I add Epsom salts and Himalayan salts to warm water and soak my feet for 10-20 minutes. It is one of the best and fastest remedies!