SPACE SESSIONS
Krishna Montgomery On Striking The Work-Life Balance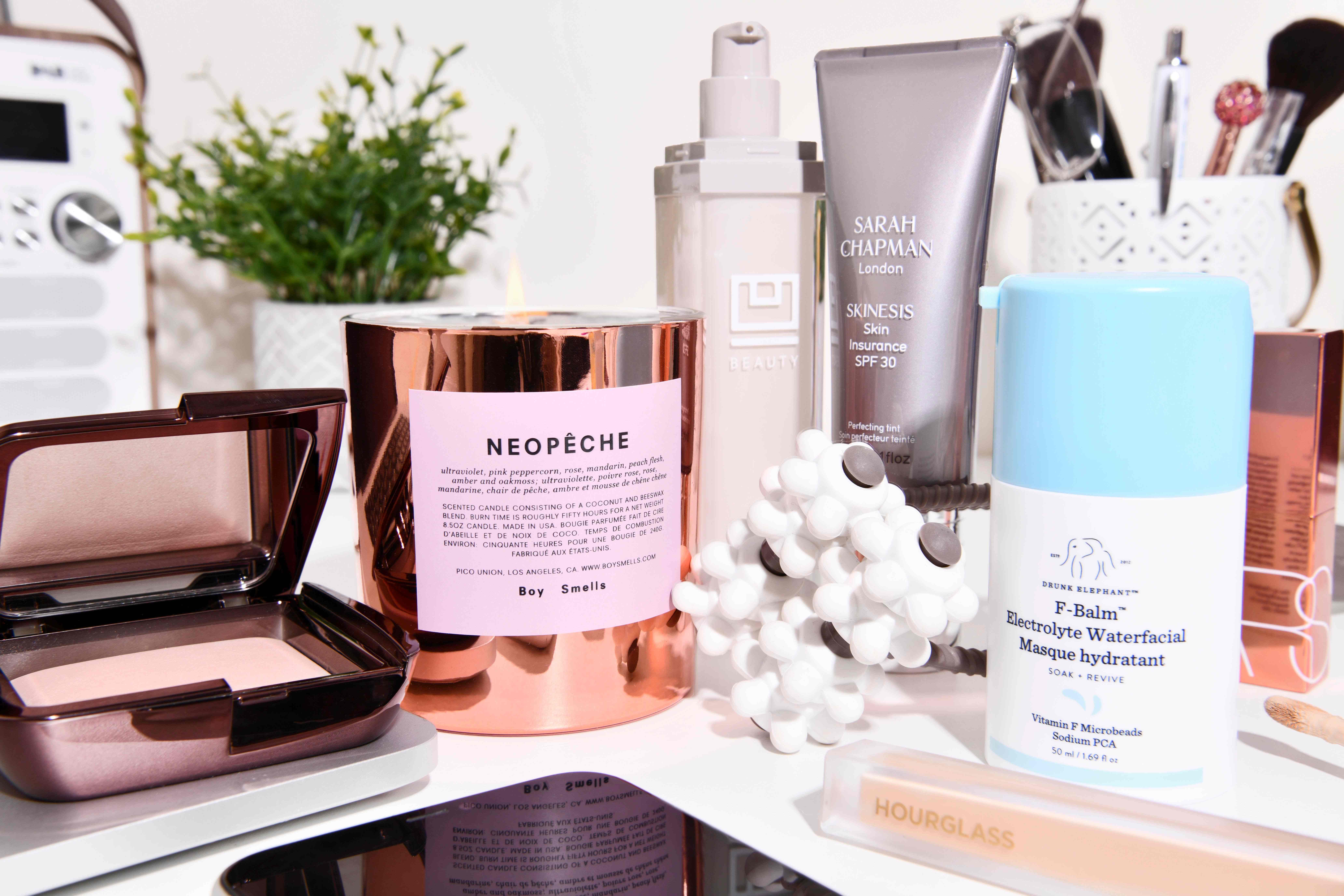 We might be winding down for the five days of tier-free joy over the Christmas period, but over the next week or so we're also going to be looking ahead to 2021. What are the changes that we can make to our daily routines to up our productivity and ultimate make us happier? With this in mind, we asked Krishna Montgomery, founder of Monty, a London-based communication agency, how she juggles the work-life balance and stays on top of everything…
Have A To-Do List
I am very much a play-it-by-ear person (much to the frustration of my team) and don't have a set structure to my day. Due to the nature of my job, I'm a slave to incoming requests on email and via DMs, which can often throw my day completely. However, I have a to-do list of the five things I must get done that day and will always start with the task I least want to do. I always feel a sense of achievement when I cross off the fifth task.
Be Flexible
If you would had told me in January that I'd spend most of the year working from a home office at the end of my garden, I wouldn't have believed you. We have changed our ways of working at Monty to a more agile setup. Depending on guidelines, we work three days a week together at Soho Works in West London and then from home on the other days. We don't have a traditional office anymore, which has been incredibly liberating. The biggest lesson I've learnt this year is that being flexible and going with the flow (to a certain degree) stops you from sweating the small stuff.
Keep Your Desk Organised
A tidy desk is a tidy mind and working between two desks this year has confirmed the importance of being organised. On my home office desk, I always have a jar for of black Bic biros and Palomino Blackwing pencils, my phone (of course) and a candle. I'm also incredibly lucky to have access to some of the up-and-coming beauty product launches - I currently have something incredibly exciting from Hourglass on my desk which is launching in 2021.
In comparison, my 'remote' office desk is a bag filled with chargers, power bands, hair bands and U Beauty Super Smart Hydrator, £65, plus a tinted lip balm. Regardless of which desk I'm at I always have a small make up bag on hand for any impromptu Zoom or FaceTime appointments. Vital components include Sarah Chapman Skin Insurance SPF 30, £69, Hourglass Vanish Airbrush Concealer, £34 and Hourglass Ambient Lighting Powder, £48.
Take Time Out
It sounds terrible but it's rare I take a lunch hour. I'm not a morning person and find that I am at my most productive between 1pm and 5pm. That said, if things are getting stressful at my desk, a bit of gardening or a Zoom call with the team always lifts my spirits and gives me some perspective. I also keep a Sarah Chapman Facialift, £32 on my desk, which is great if you need a pick-me-up and want to release any tension in your jaws. If I follow up with Drunk Elephant F-Balm Electrolyte Waterfacial Hydrating Mask, £47, my skin feels like it's had a mini facial at my desk.
Be Mindful Of The Bigger Picture
It's easy to get bogged down with worry about not successfully juggling the work-life balance and in all honesty, I don't feel like I've achieved it on a daily basis. However, family always comes first, and I hope I'm showing my kids that by doing a job you love you get a lot back. This new way of working from home has allowed me to be around more with them which is wonderful (although helping a 12 and 14-year-old with their homework is not my strong point). While we don't know what 2021 has in store for us, I'd be willing to put a sizable bet on that it'll involve more juggling.