SPACE SESSIONS
Ultra Violette's Ava Matthews Shares Her SPF Hacks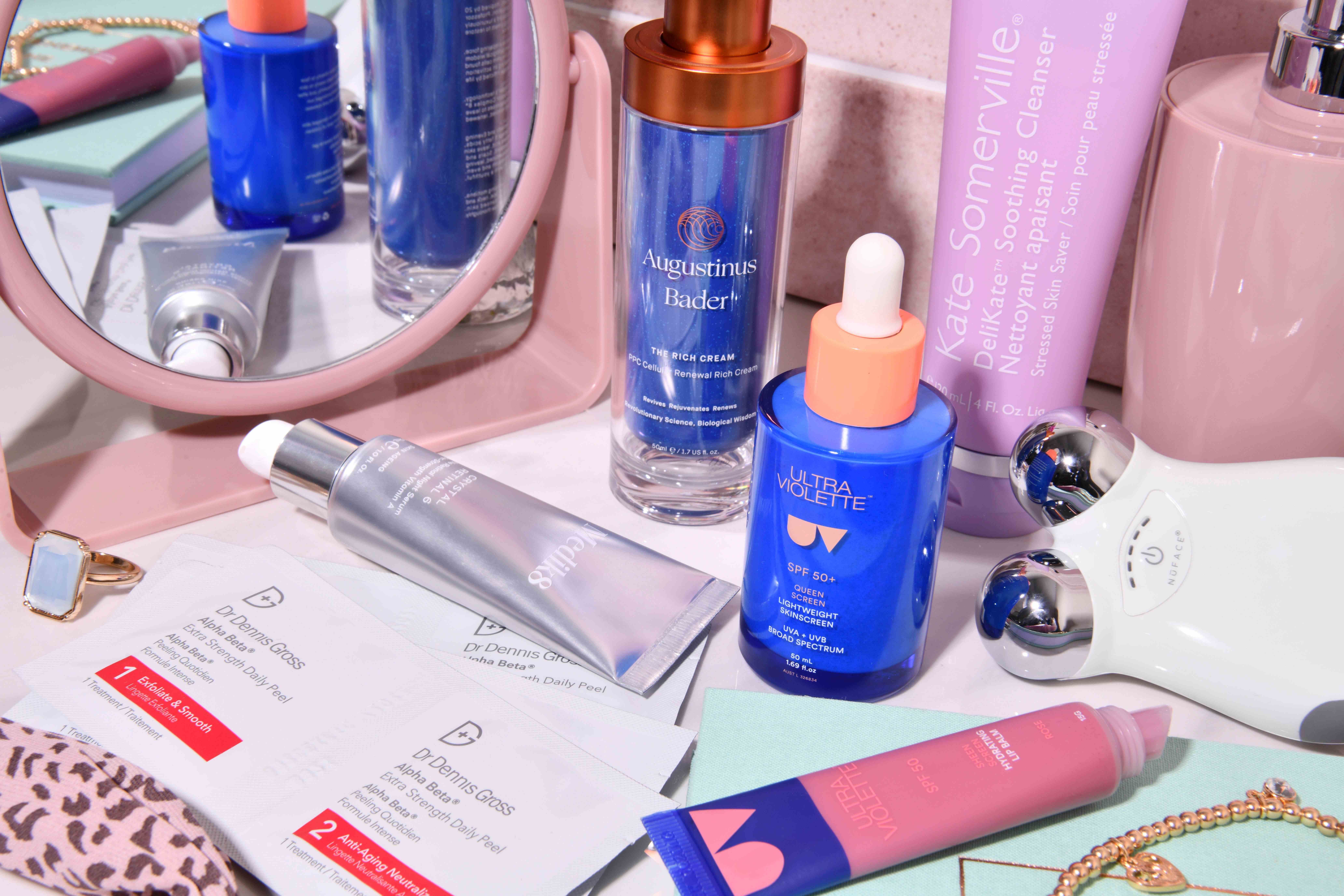 Ultra Violette is one of Australia's hottest beauty exports right now.
The brand's skinscreens have made sun protection feel like less of a chore and more of a daily luxury. "SPF is the most important thing you can put on your face – I wear it 365 days a year," says Ultra Violette's co-founder Ava Matthews. "Any expensive serum, cream, injectable and salon treatment is money down the drain if you're not wearing sunscreen every day. Next time you skip SPF, imagine binning a new pack of Dr. Dennis Gross Alpha Beta Universal Daily Peel, £21 or pouring La Mer Crème de la Mer Moisturizing Cream, £80 down the toilet."
Hack 1: Find An SPF That You Love
Look for a formula that you enjoy wearing and makes your skin look amazing. Go for an SPF that feels like skincare (as all our screens do). It shouldn't feel like a hassle or an extra step. If you're oily skinned or don't like too many products in the morning, replace your daily moisturiser with a hydrating SPF, like Ultra Violette Supreme Screen Hydrating Facial Skinscreen SPF 50+, £34.
Hack 2: Make A Routine Of It
Like brushing your teeth or having a cup of tea in the morning, SPF should be something you apply every morning. It will become second nature if you make it a non-negotiable product.
Hack 3: Apply Enough
I like the two-three finger rule and if that feels like too much for you, I like to apply in two-to-three layers with a 30 second wait in between, so it can sink in and form a protective film.
Hack 4: Use It Come Rain Or Shine
UVA rays are present all year round. It doesn't matter if it's cloudy, raining, snowing, you can get skin damage at all times of the year. UVA damage is cumulative, so it absolutely adds up. Those days where you skip SPF or don't reapply all add up and make a difference to your overall skin ageing.
Hack 5: Don't Listen To Gwyneth Paltrow
The idea that SPF can be applied to the highpoints of the face is one of the craziest misconceptions around sun protection I've heard.