IN FOCUS
What Does Azelaic Acid Do And How Should I Use It?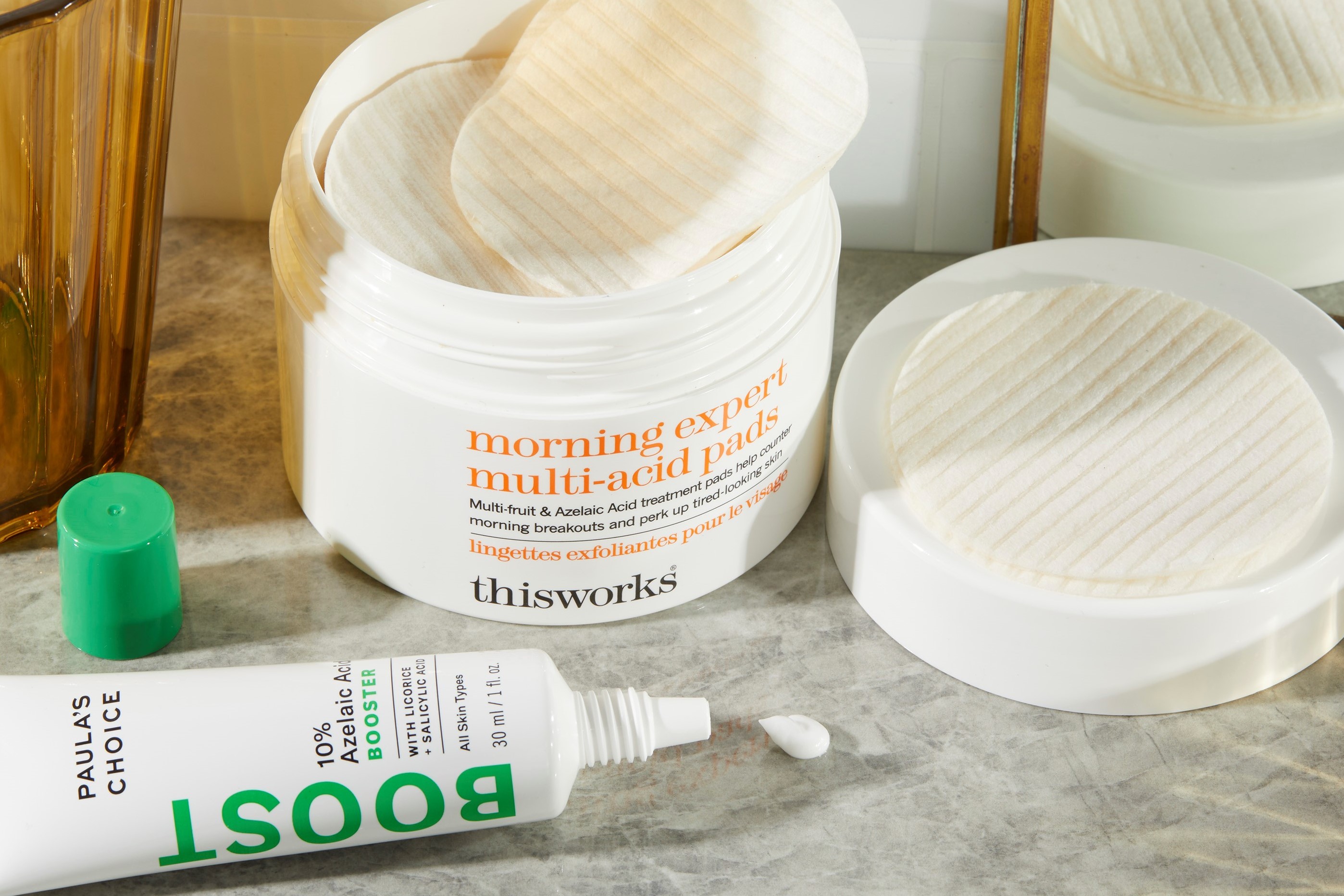 Once you've managed to get your head round how to pronounce azelaic acid - FYI it's as-er-lay-ick- then it's essential to know what does azelaic acid do? Primarily, it is a gentle acid that helps exfoliate the skin, making it an ingredient choice for oilier skins that are prone to spots and acne.
It may not have been an ingredient you've heard of before – glycolic and
salicylic acid
tend to steal the limelight - but it's favoured by dermatologists worldwide, because as well as reducing
acne
, it can also fade existing
blemish-induced pigmentation
and it's gentle enough for anyone with
rosacea
to use too, unlike many of the other acids, which makes it very special indeed.
Discover everything you need to know about the amazing azelaic acid benefits, how to use azelaic acid and the best azelaic acid products to incorporate into your skincare arsenal.
Read More
• How To Treat Hormonal Acne
• The Benefits of Milk in Skincare • The Benefits of Rosehip Oil
• The Benefits of Peptides • The Benefits of Honey for Skin