IN FOCUS
How To Apply SPF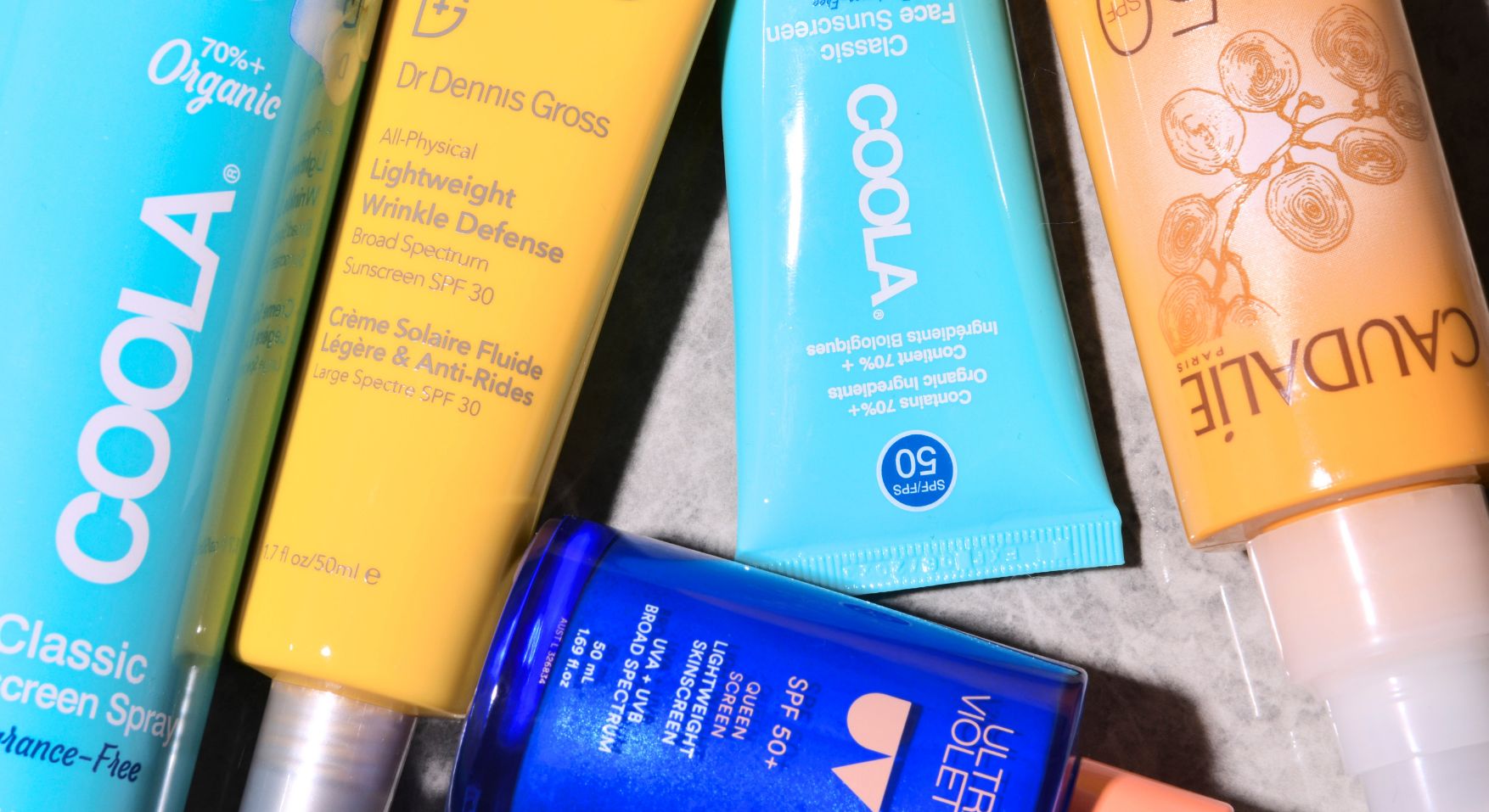 Most of us appreciate that in order to protect our skin we need to wear a broad-spectrum
SPF
on a daily basis, even when it is cloudy out. But wearing sun protection is only half of the battle. To properly protect our skin, ward off early signs of photo-ageing (like wrinkles and excess
pigmentation
) and reduce our chances of developing skin cancer, we need to ensure that we apply our SPF properly.
Studies show that it can take years – even decades – for skin cancer to develop as the UV damage accumulates over a long time. Basically, just because your skin looks healthy now doesn't mean that sunburn you recently experienced hasn't had an impact, it will just take a while for it to become apparent.
According to the British Association of Dermatologists (
BAD
) those with fairer skins who burn easily carry a higher risk of developing skin cancer, but all skin types, colours and races are susceptible to UV damage and skin cancer. The message is this: wear SPF, wear it every day and wear it in the right way. Here's everything you need to know to ensure your skin receives the protection you need…
Choose A High Protection Factor
That factor 15 oil you like to sunbathe in is not offering your skin anything like the protection it actually needs to remain healthy. The BAD recommends using a water resistant and broad-spectrum SPF 30 at a minimum. Broad-spectrum means your chosen product protects your skin from both UVA and UVB rays.
UVA rays penetrate your skin where they cause damage at a cellular level, which results in premature signs of ageing and, you guessed it, skin cancer. UVB on the other hand, creates damage on the surface of your skin, which is why a day in the sun can leave you burnt. Burning is never a good idea. Overtime it can lead to skin cancer and effectively obliterates yourskin barrier.
Plus, with so many lightweight, moisturising and protecting formulas around there really is no excuse not to wear SPF. For everyday keep a specifically formulated face sunscreen to hand and apply after moisturiser. We like Dr. Dennis Gross All-Physical Lightweight Wrinkle Defense Broad Spectrum Sunscreen SPF 30, £ 42,00. Formulated with transparent zinc oxide it blends into all skin tones and protects skin from both UVA and UVB rays. Another great option is Coola Makeup Setting Spray Organic Sunscreen SPF 30, £ 39,00, the mist is super handy for on-the-go protection and helps keep makeup perfect even in high temperatures.
From the neck down, we love Caudalie Beautifying Suncare Oil SPF30, £ 21,00. With a dry oil finish and the help of vitamin E, your skin is left feeling soft and smooth. Enhance summer skin with the shimmering Ultrasun Glimmer SPF 30, £ 28,00. Rich and moisturising, it makes skin glow and provides water resistant protection.
Time Your SPF Application
SPF doesn't work on immediate contact with skin. The BAD advises you to apply 15 to 30 minutes before you head outdoors to allow the protection to kick into gear. If you apply just before heading out into the sun your skin will be left defenceless. Bear this mind when you're getting ready in the morning or if you are preparing for a day at the beach and ensure that you have left enough time for your sun protection to begin working.
Cover All Bases
We have all absentmindedly missed exposed areas of skin when we've applied SPF in the past. It is important to ensure that every patch is properly protected though. The BAD warn, "Don't forget to apply to the back and sides of your neck, temples and ears, which are all commonly missed."
In our experience the backs of knees are another area often forgotten. One trick for this is to have a bottle of Ultra Violette Preen Screen SPF50 Reapplication Mist Skinscreen™, £ 32,00 in your bag. Formulated for reapplication, this lighter than light spray makes reapplying your SPF over makeup effortless and we use it from head to toe.
If you wear your hair in a parting, your scalp needs protecting too. Apply your SPF directly to your parting and hairline – or use an SPF mist for hair, such as Ultrasun Ultrasun UV Face & Scalp Mist SPF50, £ 18,00.
Don't forget to give your lips the protection they need too with Ultra Violette Sheen Screen Hydrating Lip Balm SPF 50, £ 16,00.
More Is More
The BAD report that "most people apply less than half of the amount of SPF required to provide sufficient protection." When it comes to properly protecting your skin it pays to be generous with the amount of SPF you apply. The BAD say that most adults need at least 36 grams – or the equivalent of six full teaspoons of sun lotion – to effectively cover the body. Plus, half a teaspoon for the face and neck, but the general rule is "more is better." Once you have dispensed the product onto your skin, massage it in and make sure you apply it right up to – and under – the edges of your bathing suit to avoid an uncomfortable, and potentially dangerous, sunburn.
Read More
• Everything You Need To Know About SPF
• The Best Sunscreens for all Skin Types • How to Reapply Sunscreen Over Makeup
• Find the Best Supergoop! Sunscreen for You • Find the Best Ultra Violette Sunscreen for You