IN FOCUS
The Guilt-Free Guide To Self-Gifting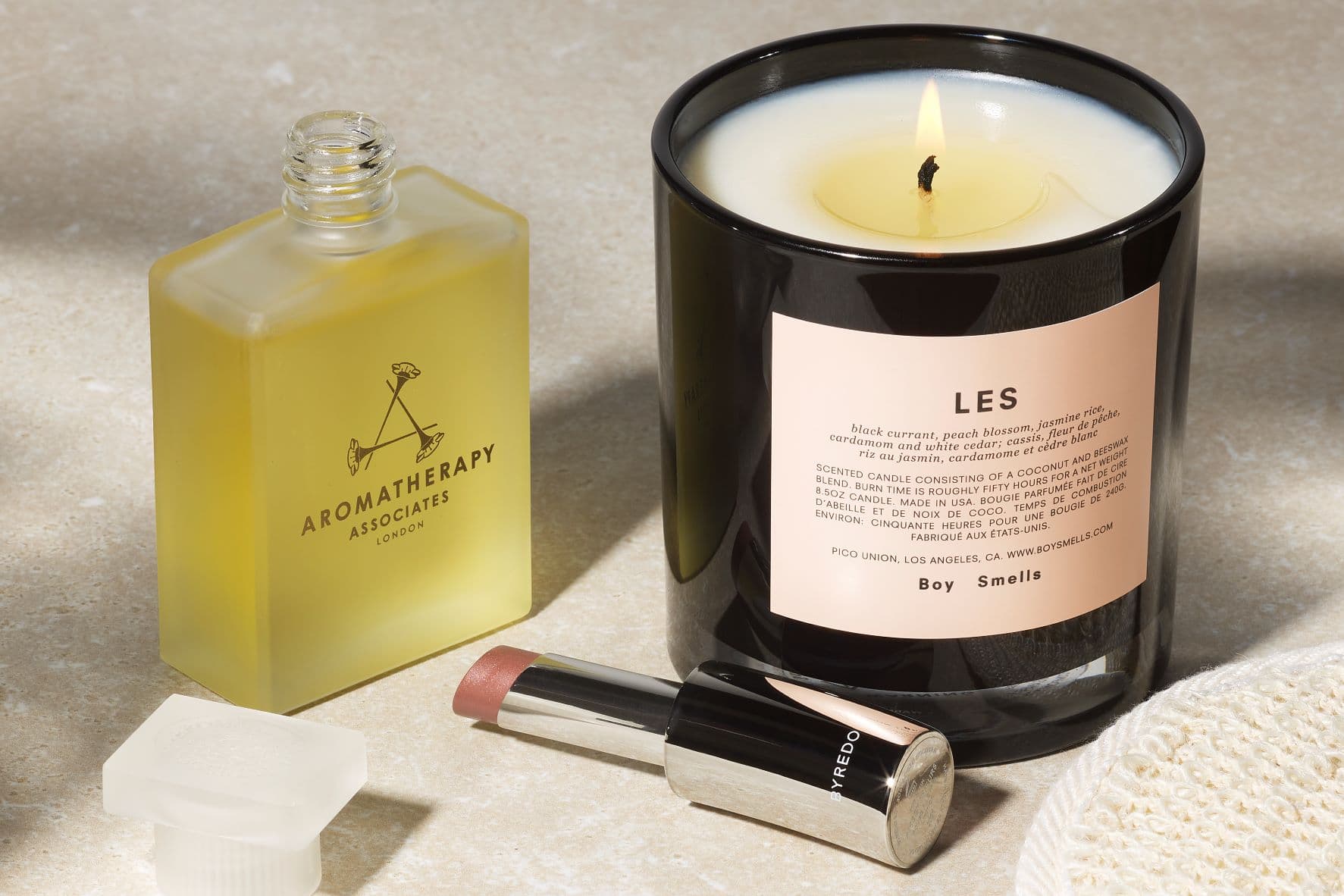 From
Christmas
and birthdays to Mother's Day and Valentine's, there is a dedicated moment for treating almost everyone in your life. Yet, there is no dedicated day to gifting yourself. In fact, we're almost programmed to think that self-giftings is indulgent and unnecessary. Treating yourself to a new fragrance or one of the Christmas gift sets could have more of impact on your mood than you think;
research
has shown that people who make time for self-care regularly have improved wellbeing.
This doesn't mean you have to treat yourself to something extravagant (although, you could…) or set aside an entire day to pamper yourself from head to toe. It could be as quick, simple and affordable as switching up your usual shower gel for a formula infused with lavender and chamomile to help you relax and unwind after a long day. Just by creating a self-care moment for yourself each day can help you feel happier and calmer. If that wasn't reason enough to remove any guilt associated with self-gifting, here are three more reasons…
Treat Yourself To A Purse-Friendly Gift Set
Christmas is coming and the best beauty gift sets have landed. From Charlotte Tilbury gifts to the which is worth over £770, there are plenty of gift sets for every budget. Our insider trick is to treat yourself to a Space NK Advent Calendar and repurpose any of the beauty products inside as stocking fillers.
The Space NK buying team also curate beauty boxes throughout the year based on what our customers are asking for. Space NK The Essential Bestsellers Edit Box, £ 28,00 is full of must-haves from Paula's Choice, Sol de Janeiro and Rare Beauty, while Space NK The Essential Vitamin C Edit Box, £ 69,00 is worth £263 and focused solely on brightening and boosting your complexion.
If you're loyal to a brand, investing in one of their sets will give you the opportunity to try more products and save some money. Aromatherapy Associates Ultimate Wellbeing Bath & Shower Oil Collection, £ 67,00 is worth £144 and contains 10 different blends.
SELF-CARE SCENTS
Fragrance has the power to almost immediately change your mindset and boost your mood, so gifting yourself a new scent is, in our opinion, the ultimate guilt-free treat. Floral Street The Discovery Set, £ 16,00 is the perfect way to kick start your fragrance wardrobe and the travel-size sprays allow you to tailor your scent entirely to your mood. Jo Loves A Fragrance Discovery Set, £ 25,00 is equally as impressive.
At this time of year there are also plenty of travel-size gifts available when you spend a certain amount with a brand. You can currently get your hands on a complimentary trial-size Magnolia Infinita from Acqua di Parma when you spend £85 - we've got our eye on .
If home fragrance is more of your thing, we highly recommend looking in Boy Smells direction. The new Boy Smells Grace Jones Standard Candle, £ 56,00 will be a talking point at your Christmas soiree. Bamford English Lavender Scented Candle, £ 29,00 shouldn't be overlooked either, especially if you're looking for something relaxing.
UPGRADE AS YOU RESTOCK
If your bathroom cabinet needs to be restocked and you're running low on daily staples, why not upgrade as your replenish? You could swap your usual shower gel for Space NK Voyage Body Wash, £ 14,00 to kick start your day on a good note. Our range of hand and body products are available in refillable packaging. If you're looking for a bath and shower formula to help you decompress in the evenings, try Aromatherapy Associates De-Stress Shower Oil, £ 30,00.
Likewise, if your go-to mascara has recently run dry or you're down to the last drop of foundation, why not treat yourself to the new makeup products that everyone is talking about? Mascara wise, people are going wild for Rare Beauty Perfect Strokes Universal Volumizing Mascara, £ 10,00 and the need-to-know foundation is the new-in Milk Makeup Sunshine Skin Tint SPF 30, £ 39,00.