MOST WANTED
The Must-Have Body Cream For Summer 2023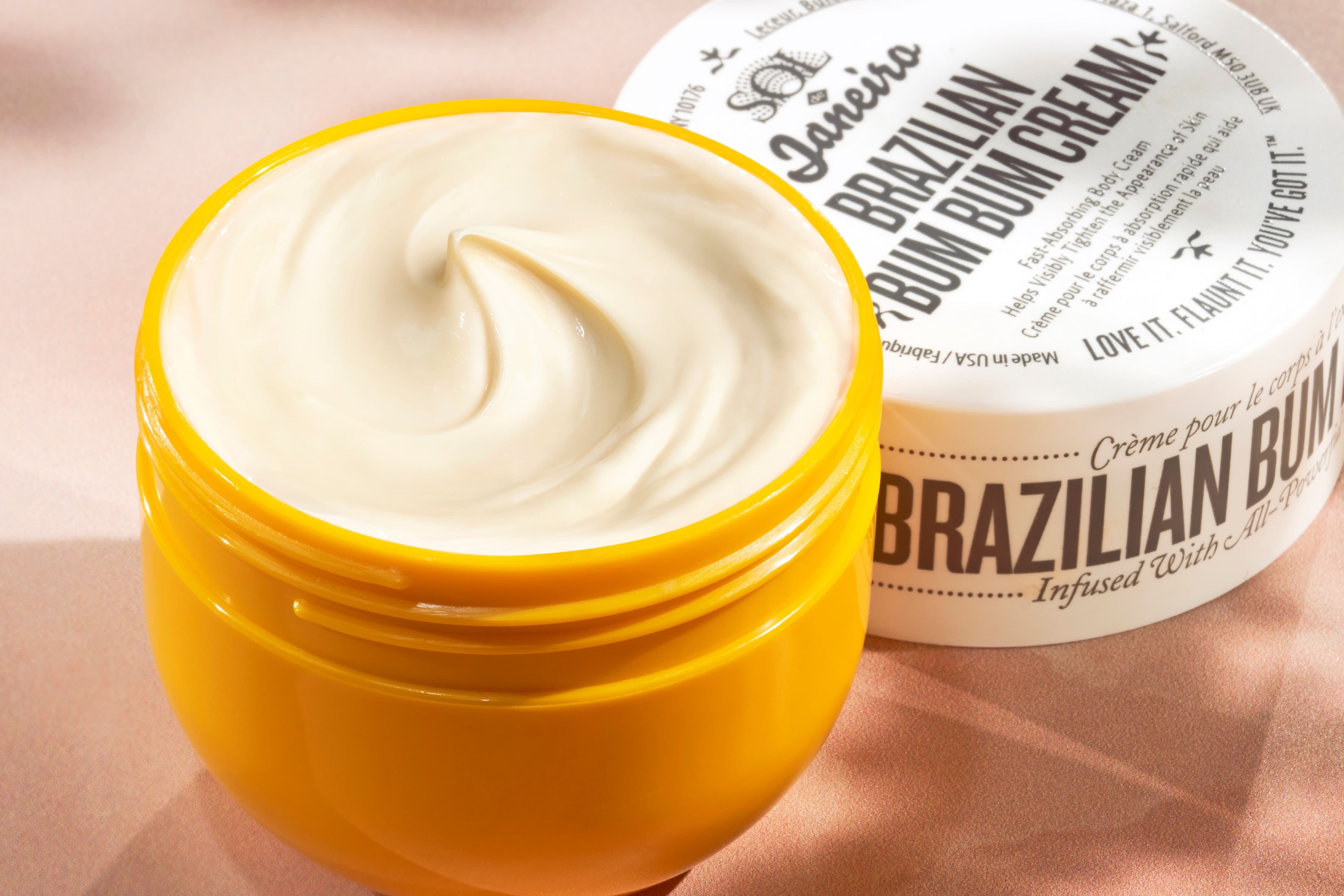 Of course, Brazilian beauty brand
Sol de Janeiro
has an incredible body cream. While most of us spare a few extra minutes for our bodycare routine throughout the summer months here, it rarely dips below 15°C in Rio de Janeiro and Sao Paulo during the winter. The Brazilian Bum Bum Cream is Sol de Janeiro's bestselling product and the formula a loyal following across TikTok. Despite the name, which is pronounced 'boom boom' in case you were wondering, this firming
body moisturiser
can be used all over and not just on your bum.
What's the hype around Brazilian Bum Bum Cream? At £48 for 240ml pot, this is an investment as there are more affordable body lotions available. People do go mad for the scent, the texture and the slight shimmer though. To find out more, we asked two Space NK team members for their honest opinions on
Sol de Janeiro Brazilian Bum Bum Cream
.
Top Line On Sol de Janeiro Brazilian Bum Bum Cream
• A rich body cream that nourishes skin and absorbs quickly
• Infused with cupuaçu butter and coconut oil to hydrate skin • Caffeine-rich guaraná extract promises to help firm and tighten skin
• Scented with the brand's signature Cheirosa '62 fragrance AKA 'summer in a bottle'
Vanessa's Verdict On Sol De Janeiro Bum Bum Cream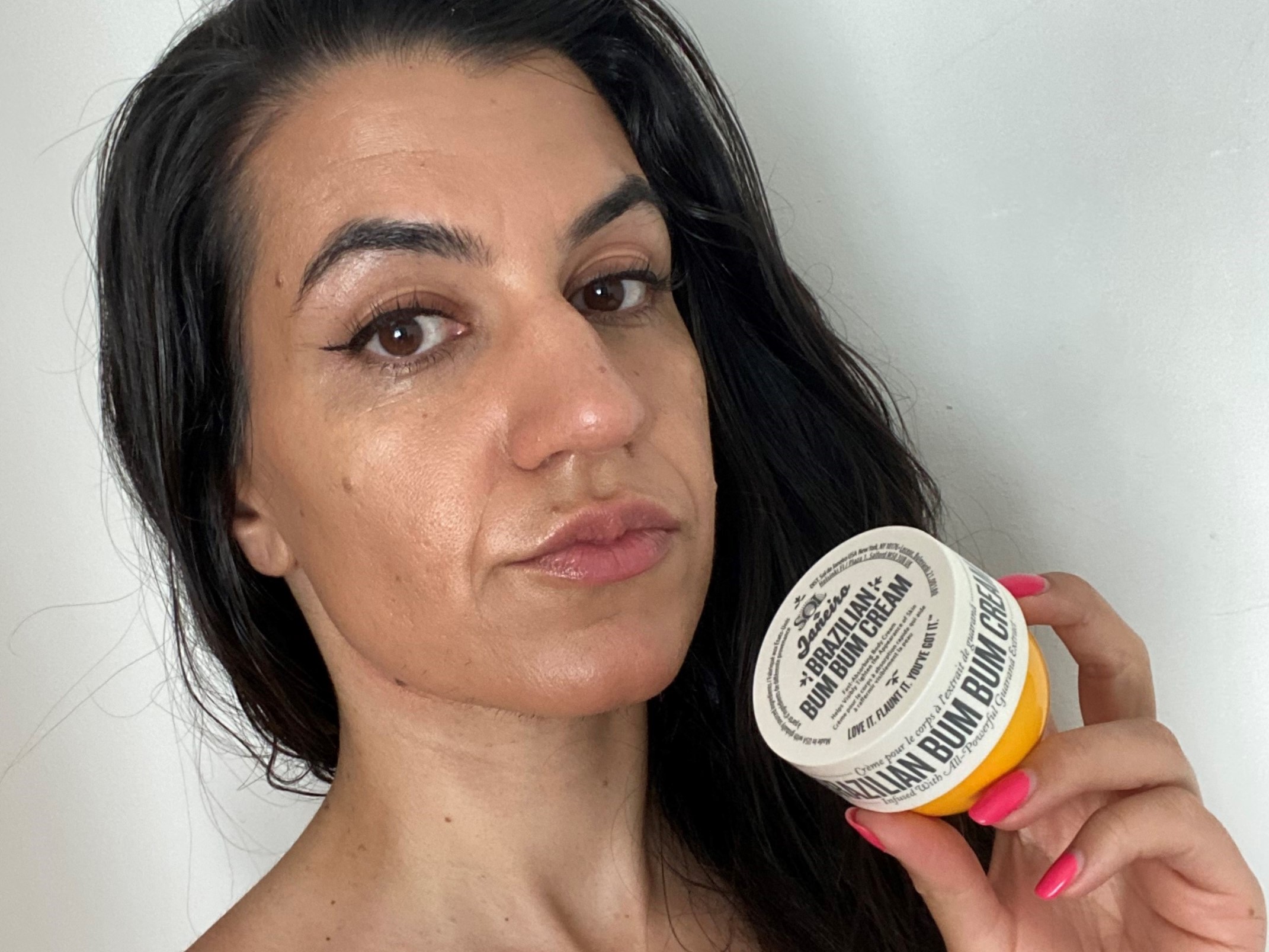 While my skincare routine makes me run late on a regular basis, my bodycare regimen is borderline non-existent. This is something I'm actively trying to change, considering that I suffer from dry skin (a stark contrast to my oily complexion). As a result, I recently invested in MIRROR WATER Smooth Body Oil, £ 35,00. Sol de Janeiro's Bum Bum Cream has been my go-to body cream for years though.
In fact, this body cream has essentially made up my bodycare routine. I've used it on and off for about two years – I've tried lots of body creams in between, but I always come back to Sol de Janeiro. It's the one product that stops me from being lazy and actually gets me to put on cream after the shower.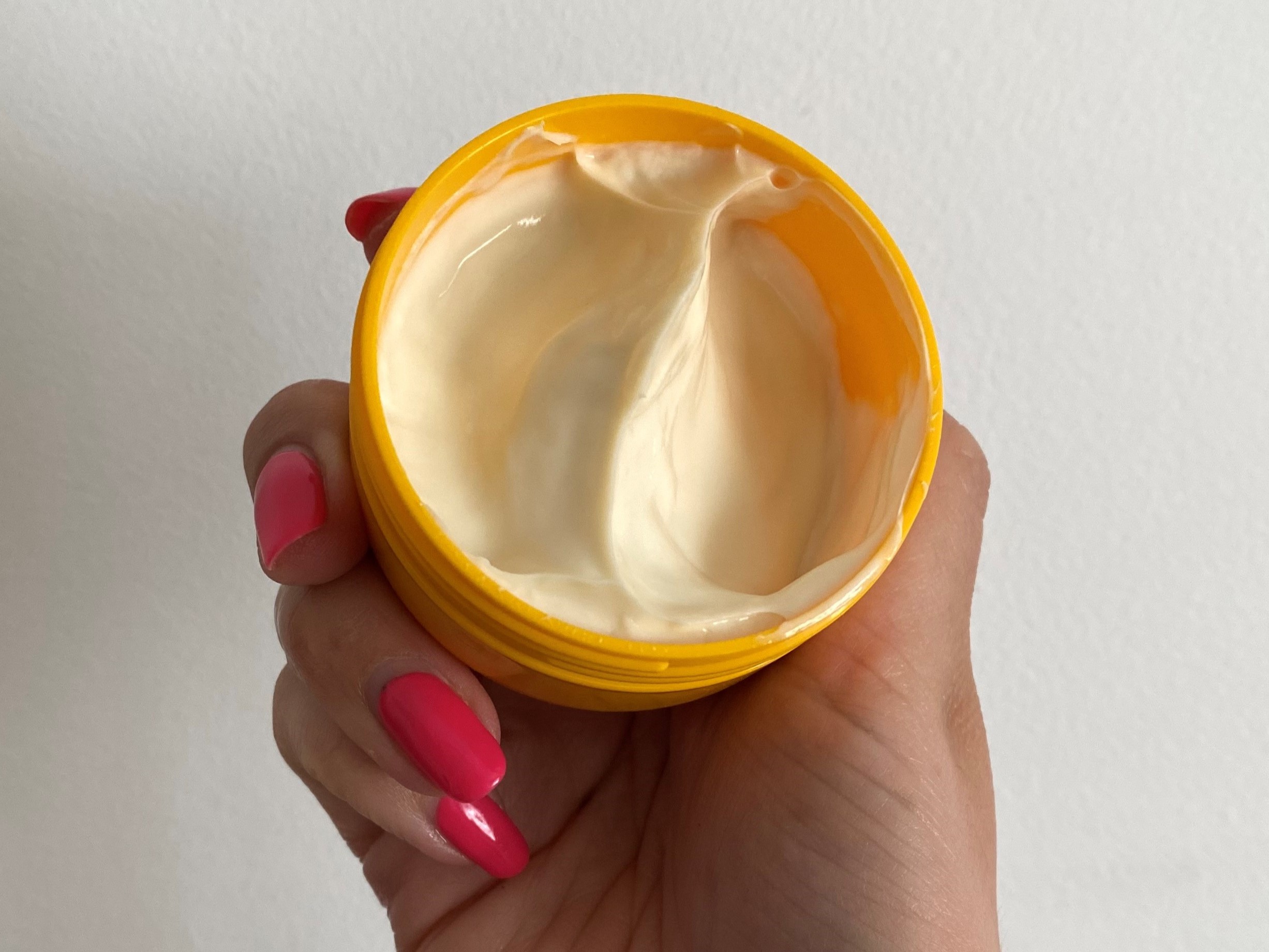 I love this product for many reasons. Firstly, there's the scent – I saw one customer review that described it as 'a holiday in a jar' and I couldn't agree more. It's such a feel-good and tantalising scent that I feel instantly uplifted when I use it. The texture is gorgeous too – super soft, creamy and rich, which is perfect for my dry patches. Given how rich it is, it's surprising it absorbs so quickly. It also does have a subtle shimmer that personally I love, but something to bear in mind if you're not a fan of shimmery creams.
The main benefit of using Sol de Janeiro Brazilian Bum Bum Cream for me is the hydration factor. It takes my arms and legs from dry and flaky to smooth and radiant in seconds. Plus, this does seem to last all day. Personally, I haven't noticed any firming results – but that could also be due to me not being 100% consistent when it comes to my bodycare in general.
Victoria's Verdict On Sol De Janerio Bum Bum Cream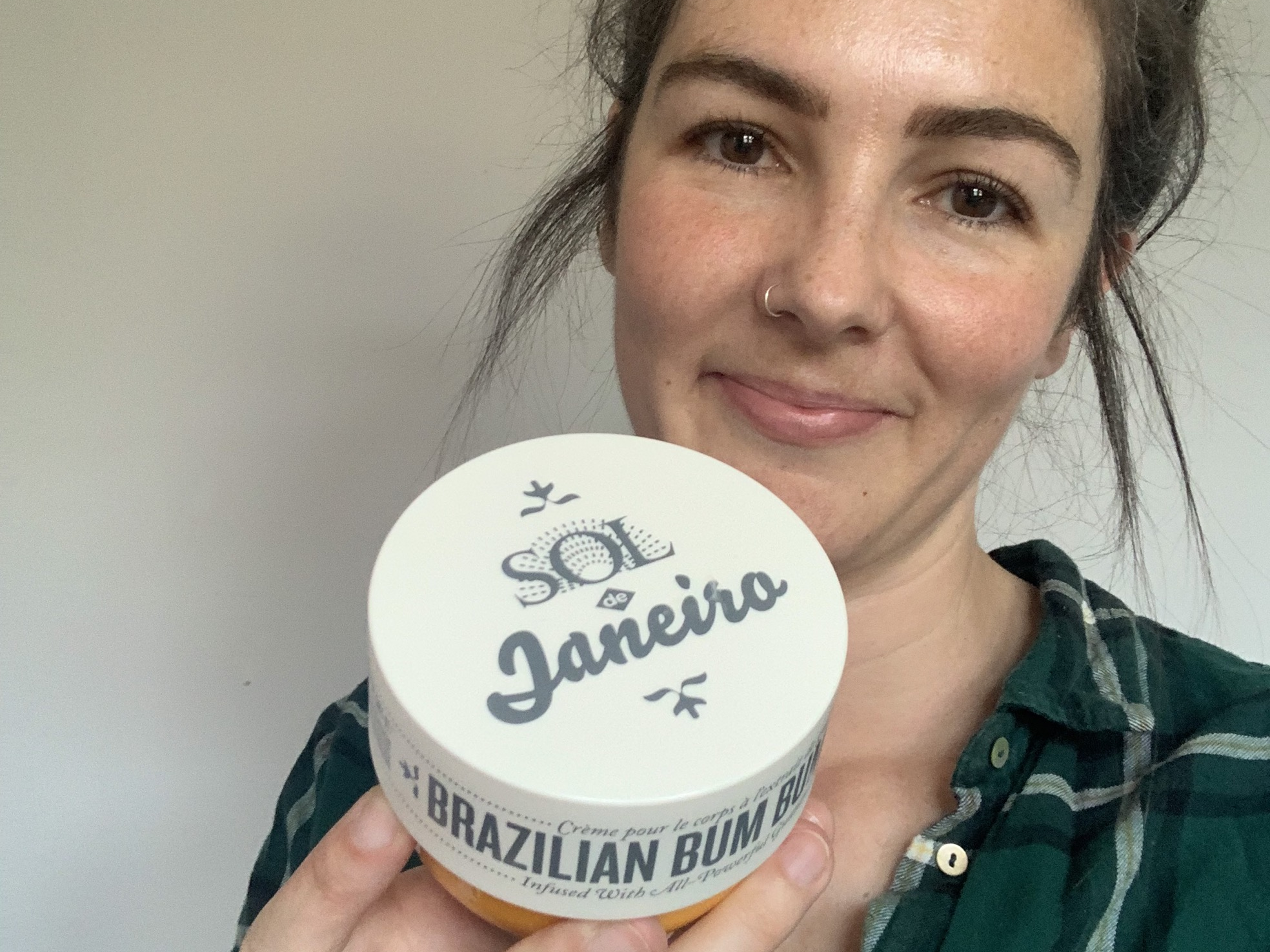 Sol de Janeiro Brazilian Bum Bum Cream, £ 21,00 is the only body moisturiser I use. So much so, I have a travel-size for when I go away and a full-size pot that stays at home. Why do I love the Brazilian Bum Bum Cream so much? It leaves my arms and legs feeling super soft and nourished without feeling heavy and cloying. I hate thick, rich body lotions, they take too long to absorb and can sometimes pill.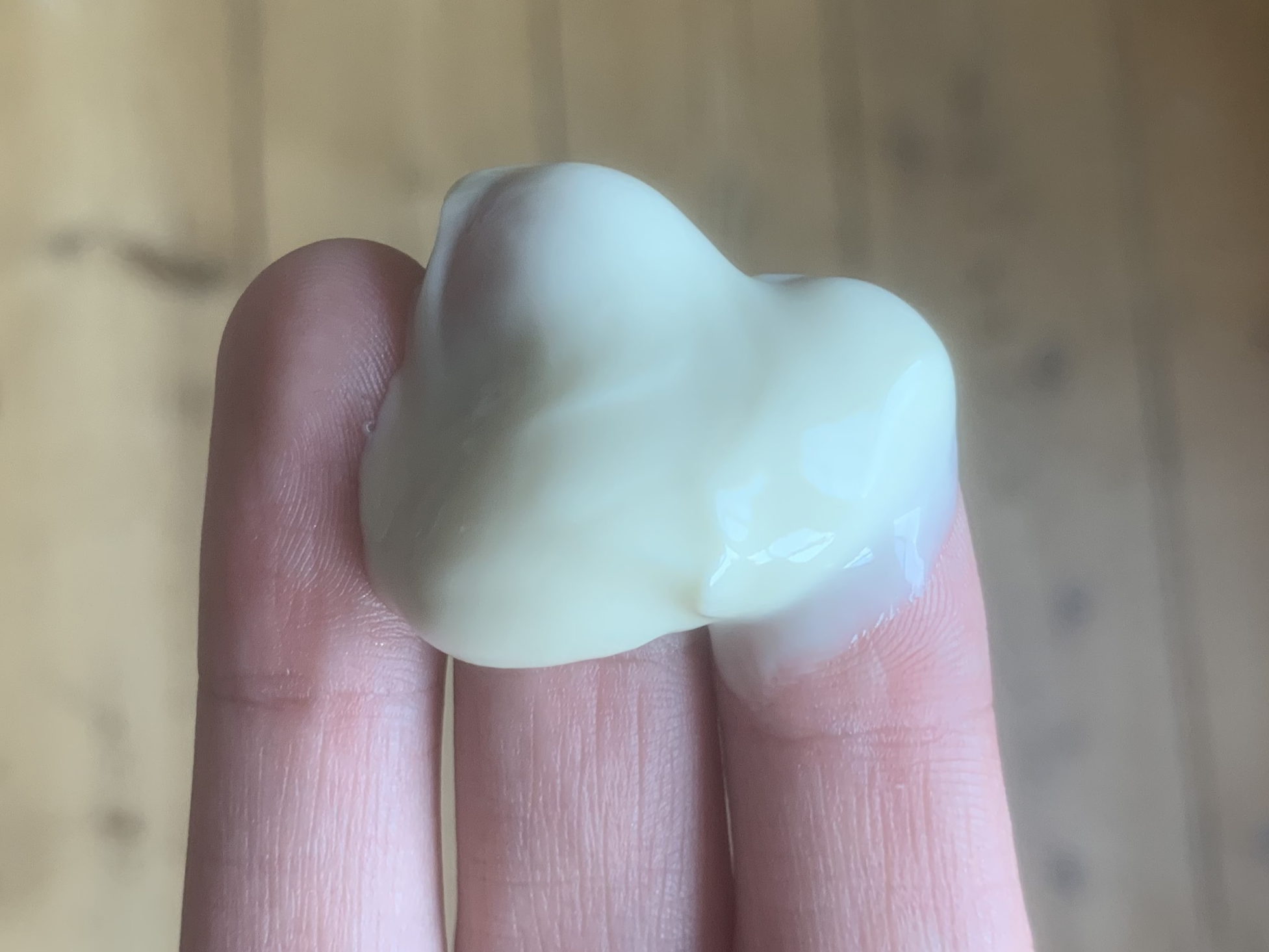 As you can see from the photo above, Sol de Janeiro's formula is slightly runny. It's somewhere between a cream and lotion, but the blend of cupuaçu butter and coconut oil ensures your skin is left feeling moisturised. The brazil nut addition also gives your skin a subtle shimmer, as Vanessa mentioned. It's a healthy glow that pops against your fake tan in the summer months and looks luxe throughout winter. In terms of the price, a little goes a long way so the £48 pot lasts me around three months.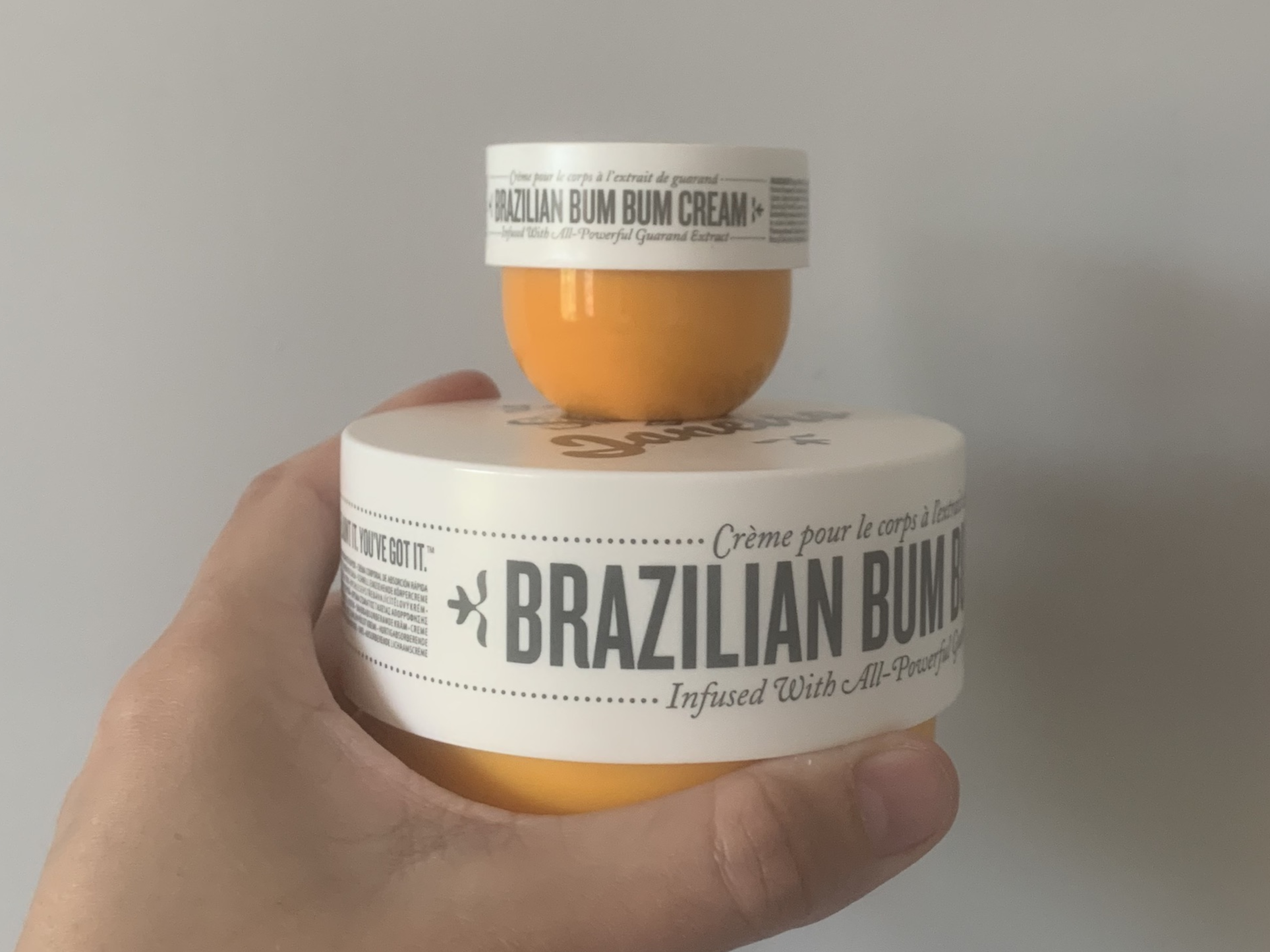 Despite never ever wearing gourmand scents or anything with the slightest whiff of vanilla, like Vanessa, I'm a fan of Sol de Janeiro's signature scent. When it comes to bodycare, I appreciate formulas with fragrance as they always feel more pampering to me and this scent really does give you all the summer vibes, even in the deepest, darkest winter months. The scent makes a statement and lingers, which is why I think this body moisturiser could be a Marmite product for some people. If you're not a fan of vanilla fragrances, I would recommend popping into your local Space NK to smell the formula before investing.
More From Sol De Janeiro
While the Brazilian Bum Bum Cream might have put Sol de Janeiro on the map, the brand's fragrance mists are seriously popular on TikTok. While Sol de Janeiro Cheirosa '62 Perfume Mist, £ 22,00 should be on your shopping list if you love Sol de Janeiro's signature gourmand scent, Sol de Janeiro Cheirosa '68 Perfume Mist, £ 22,00 puts a heady floral spin on the Cheirosa blend.
Sol de Janeiro doesn't just cater to your bodycare needs either, the brand has an impressive haircare range. We rate the shampoo and conditioner, but Sol de Janeiro Brazilian Joia Milky Leave-In Conditioner, £ 28,00 is the unsung hero of the line-up in our humble opinion. A must-have for anyone with knotty hair and a game-changer if you're jetting off on holiday and want to protect your locks from the drying effects of the sun, sea and sand.
Read More Honest Reviews
• Review of the Kate Somerville Mega-C Brightening Facial
• Review of the NARS Laguna Bronzer • Review of the Ultra Violette Preen Screen Reapplication Mist
• Review of the Byoma Creamy Jelly Cleanser • Review of the Laneige Sleeping Lip Mask