MOST WANTED
Meet The Augustinus Bader Products Worth Investing In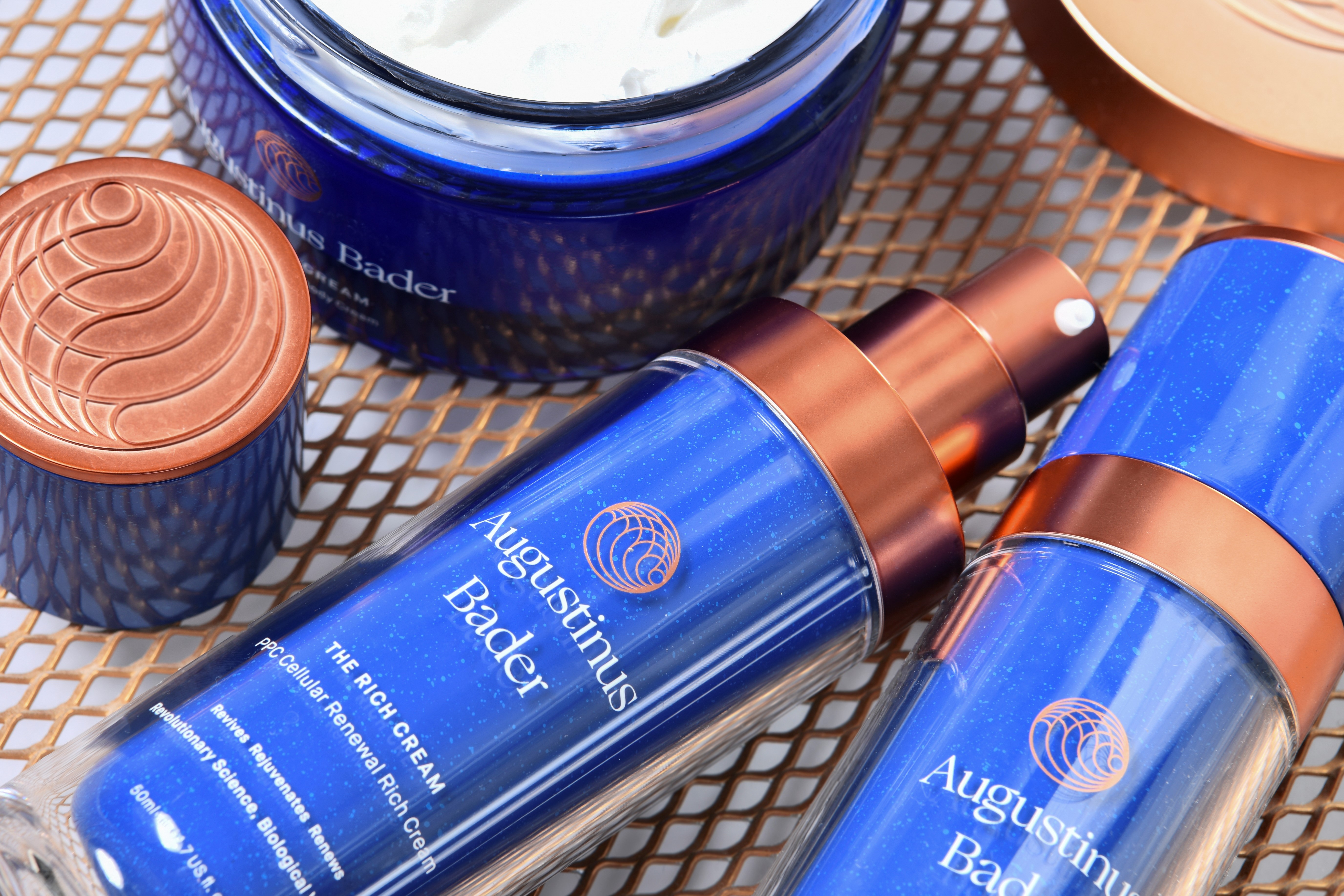 Professor Augustinus Bader launched his namesake brand in 2018 and it became an overnight success – everyone wanted to try the £125 face cream. It wasn't just the higher price tag that intrigued people, but the promise that this one cream was all your skin needed and could replace the myriad of treatments, serums and moisturisers in your current routine.
Augustinus Bader The Rich Cream
and The Cream both feature on Space NK bestsellers list and the brand has phenomenally loyal fans. Powered by the patented Trigger Factor Complex (TFC8®), the cream helps to boost your skin's own repair process, smoothing out fine lines, banishing dullness, and plumping and firming. Professor Bader spent over 30 years researching stem cells and treating burns victims, which led him to develop the all-important TFC8®. In the years since launching his brand, Professor Bader has extended the product line following popular demand and ensures the TFC8® is included in every formula.
You might be wondering why the brand continues to launch more products, including The Serum,
The Eye Cream
and most recently The Ultimate Soothing Cream, if the OG really does deliver on its promises. We put the question to the man himself: "You don't need to use all of the products in the range," Professor Bader tells us. "All of the Augustinus Bader creams and the serum will give your skin the optimal dose of TFC8®. We have launched more products because a lot of our customers like the ritual of using an eye cream and serum, followed by a moisturiser." While layering the The Serum, The Rich Cream and
The Face Oil
would technically mean three doses of the all-star ingredient, Professor Bader reiterates that each formula contains a potent amount of TFC8® to work alone or in synergy with the others and he recommends choosing the vehicle and texture that most appeals to you instead.
Why We Love Augustinus Bader
A lot of brands claim to be scientific, but
Augustinus Bader
is genuinely rooted in science. Professor Bader isn't someone who's worked in the skincare industry for year, he studied stem cells, created a complex that helps the skin repair itself and subsequently worked with cosmetic scientists to create science-driven skin products. "Your stem cells are super smart and over the past 20 years, we've learned what they want," Professor Bader says. "The know-how comes from the right concentration and creating the perfect recipe much like a good chef." While TFC8® is the star ingredient, the brand works hard to ensure the textures feel luxe and the packaging is as sustainable as possible. The price point means that Augustinus Bader isn't accessible to everyone, but if you are looking to invest in your skincare this is definitely a brand to explore.
The Augustinus Bader Products Our Beauty Editor Rates
Read More:
• Why It's Worth Investing In Augustinus Bader The Rich Cream
• The Editorial Team Review Augustinus Bader's Hair Range
• Augustinus Bader vs. La Mer: Which Is Best For You?
• The Luxury Skincare Products We Really Rate
• Explore The New-In Products Our Buyers Are Loving Right Now