SPACE SESSIONS
Georgie Hyatt On Making Your Beauty Routine More Sustainable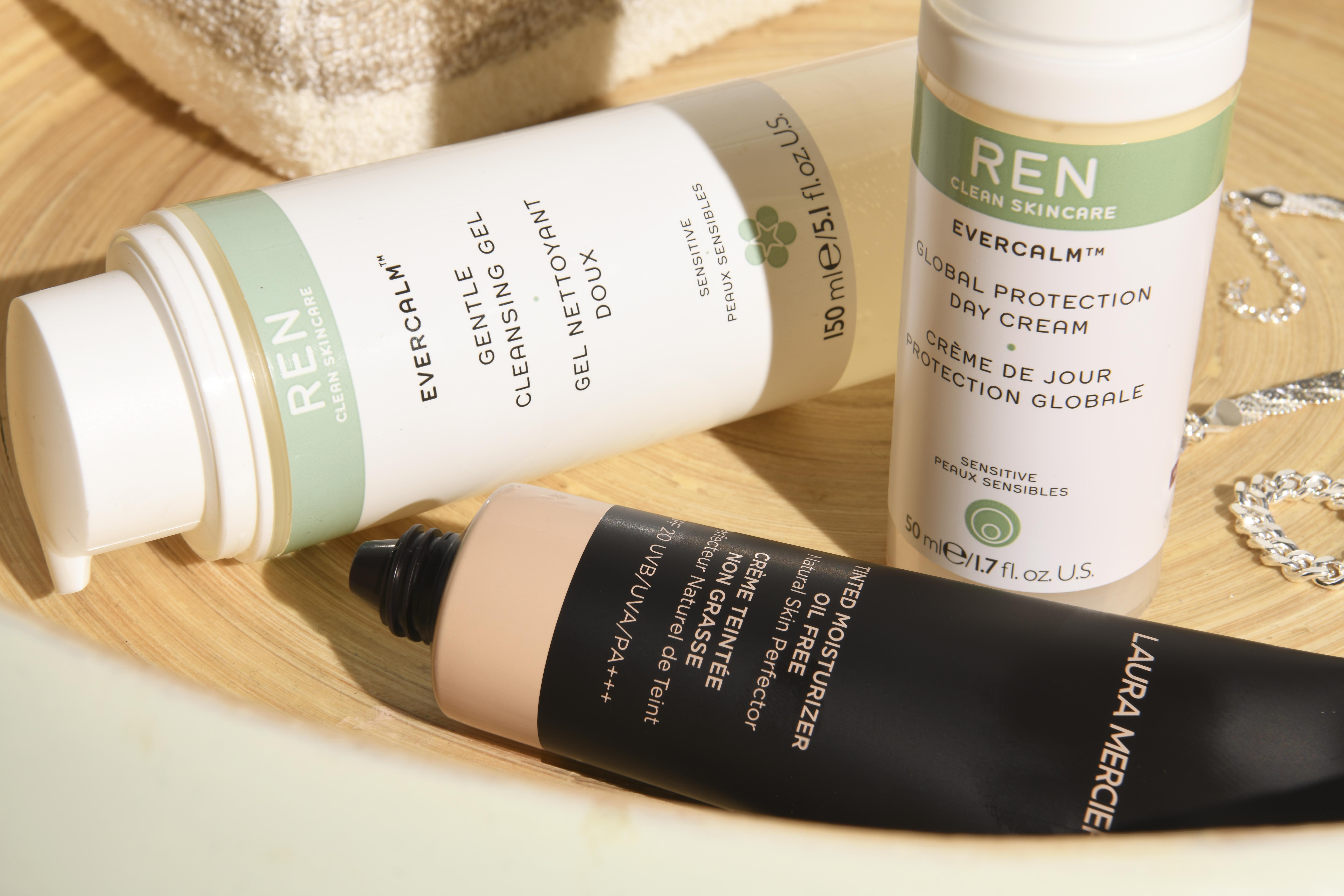 Georgie Hyatt is the CEO and co-founder of Rotaro a fashion rental company that seeks to 'make an impact, leave no trace'. Hosting a multitude of brands, including Alexa Chung, Max Mara, Zimmerman and most recently Rixo, Rotaro allows you to borrow cloths from your favorite designers, expanding your wardrobe collection, whilst not harming the environment. Not only is this a genius way of keeping up with your fashion wants, but it also provides some relief to the environment.
"Before Rotaro, I was working at a trend forecasting and consumer insight company advising both high-end luxury brands as well as fast fashion companies. Working on fast fashion market trends for years started to give me eco-anxiety, as everything is rooted in one single premise: hyper consumption," says Georgie. "I felt the urge to reconciliate my love for fashion and my desire to instill a sustainable revolution in consumer behavior. There was a gap in the fashion rental market for a rental platform to act as a service for fashion brands to enter the circular fashion market, and thus Rotaro was born." Unsurprisingly, Georgie is equally as conscious about her beauty routine. We caught up with her on how she takes a more sustainable approach to her beauty stash…
On Her Earliest Beauty Memories
A Dermalogica face wash was the basis of my first skincare routine and was prescribed to me by my dermatologist for my problematic skin when I was around 14 years old. Around that time, I also bought my first pair of straighteners (I still use the same ones 14 years later!) and started experimenting with makeup. These were the mid-aught days of dead-straight hair and smoky eyes. I grew up in Durban, a sub-tropical seaside city in South Africa, where it's always exceptionally humid, so my teenage self was always very self-conscious of my thick, frizz-prone hair. I'm now very grateful for my thick hair and embrace it whichever way it comes, and have long since ditched the heavy eyeliner.
On Her 15 Minute Morning Routine
My morning routine is simple; I prefer good skincare over lots of makeup. I'm prone to bad skin, so really prioritise keeping a clean, fresh face. REN is a fantastic sustainable brand and I'm not even going to try and deny that I'm a superfan. The brand constantly tweaks its packaging and formulas to ensure the final product is as clean and eco-friendly as possible. I start off by washing my face with Ren Clean Skincare Evercalm Gentle Cleansing Gel, £ 25,00, then tone with Ren Clarimatte Clarifying Toner, and apply Ren Clean Skincare Evercalm Global Protection Day Cream, £ 42,00.
Laura Mercier Tinted Moisturiser Oil Free Natural Skin Perfector, £ 40,00 is my go-to base as I have oily skin, then I'll use a pink blusher, mascara and tinted eyebrow gel. I go through makeup exceptionally slowly, so only buy makeup products twice a year max. It takes me around 15 minutes to get ready, and I either tie my hair up or leave it down for a regular day. If I have in person meetings, I'll blow-dry my hair, which will take an extra 45 minutes as I have so much hair!
On Making Beauty More Sustainable
I take the same approach to my beauty and wellness routines as I do my fashion and buy less but. I use REN as the brand's eco-friendly values align with mine, and I opt for a refillable shampoo, conditioner, soap and dog wash for my dog, Cabbage, from a local UK brand that uses all-natural products, cruelty free and recyclable packaging. Refillable beauty is the future! I fully recommend choosing brands that are transparent about their ingredients, supply-chains and ensure that packaging is either recycled or made to be recyclable.
Lastly, Beauty Means…
Feeling good from within, so ensuring I have enough sleep, drink enough water, eating well and getting my exercise in. It means taking care of your health first before anything else.