MOST WANTED
We Tried Sunday Riley Be Nice Niacinamide Serum For A Month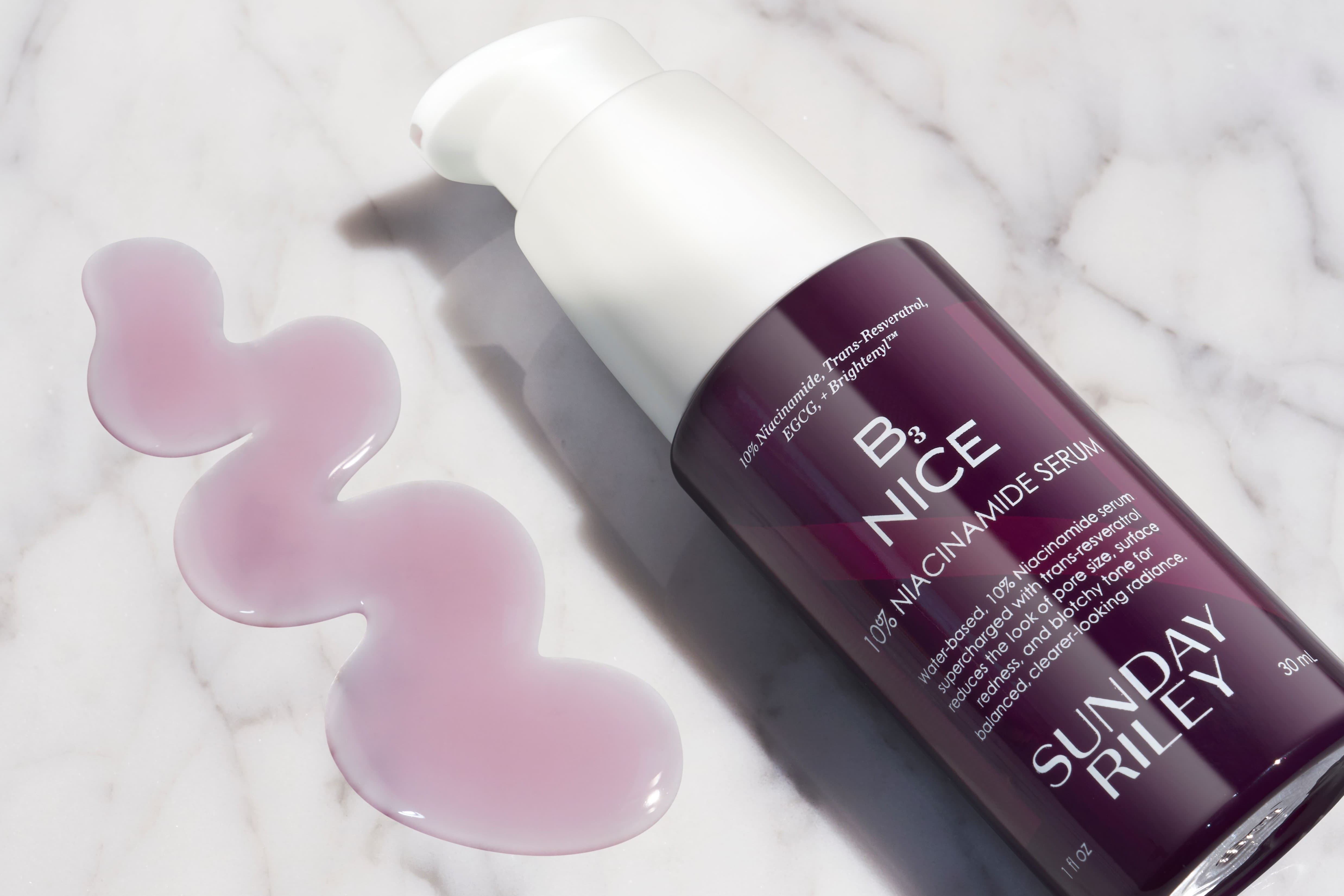 Niacinamide is up there with vitamin C, hyaluronic acid and retinol when it comes to ingredients we're looking for in our skincare routine, so we were excited to hear that bestselling skincare brand, Sunday Riley was launching a new serum championing vitamin B3. Sunday Riley has dabbled with niacinamide before when the brand released its
retinoid and niacinamide eye serum
. The new B3 Nice Niacinamide Serum has more personal story behind serum.
When her daughter's breakouts started affecting her confidence levels, brand founder
Sunday Riley
decided to take matters into her own hands and formulate a product that would help to balance and strengthen her skin barrier. After multiple attempts, B3 Nice Niacinamide Serum was formulated, and yes, it helped soothe her daughter's
acne
without being overly aggressive.
Our brand copywriter was keen to try out Sunday Riley's niacinamide serum to see how it worked on her skin. Here's her honest review of Sunday Riley B3 Nice Niacinamide Serum.
Top Line On Sunday Riley B3 Nice Niacinamide Serum
With 10% niacinamide, Sunday Riley B3 Nice 10% Niacinamide Serum, £54.00 promises to minimise the appearance of your pores, calm redness and help to ease acne scarring. The formula is also packed full of antioxidants, including trans-reveratrol and EGCG (derived from green tea) to help soothe skin and protect from environmental aggressors. You can use this niacinamide serum in the morning and evening as your last serum, just before your moisturiser.
Vanessa's Verdict On Sunday Riley's Niacinamide Serum
My skin type is, to put it simply, complicated – overall oily and textured but it does have its dry moments. While I've come to accept my skin's intricate nature, pores, post-blemish marks, texture and now ageing are the ongoing concerns that I'm always targeting. My skin had been going through a relatively peaceful period (no severe breakouts or excessive oiliness and dryness) before using this serum, but there is always room for improvement.
Niacinamide is a godsend for my kind of skin, and it's popped up in serums and treatments I've used previously, but I've never really noticed its impact. When I first used Sunday Riley B3 Nice Niacinamide Serum, I fell in love with the soft texture immediately. It felt lovely on my skin and the lilac colour makes it that bit more interesting. Having said that, you won't be left with any lilac cast!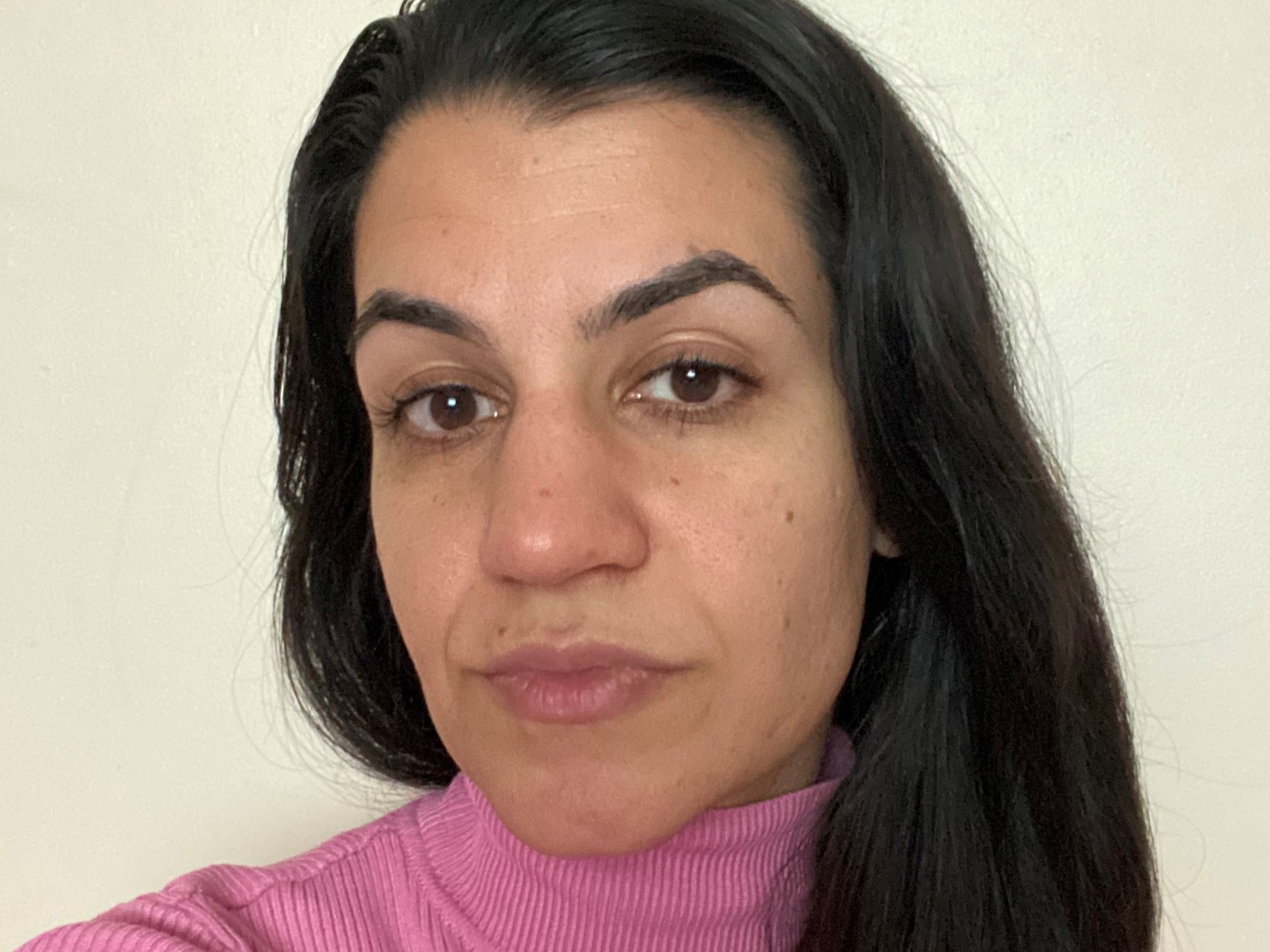 While the brand recommends using this serum twice a day, I'm trying to keep my skincare routine relatively stripped back so I opted to slot it into my morning regimen. Over the course of the month, I used the niacinamide serum after Paula's Choice Skin Perfecting 2% BHA Liquid Exfoliant, and before my Tatcha The Silk Peony Melting Eye Cream, The Dewy Skin Cream and Ultra Violette Queen Screen Luminising Sun Serum SPF 50+.
Within a couple of weeks I noticed a slight difference in how my skin felt, and after a month I think it looks smoother and brighter – I've included a before photo above and a picture of my skin after a month of using Sunday Riley B3 Nice Niacinamide Serum. The difference is subtle, but I was sold on this serum when I had a bad spot at the start of May. Now that I'm older, my post-blemish marks take forever to go, however I feel like Sunday Riley's niacianmide serum definitely helped to reduce the scar greatly and speedily.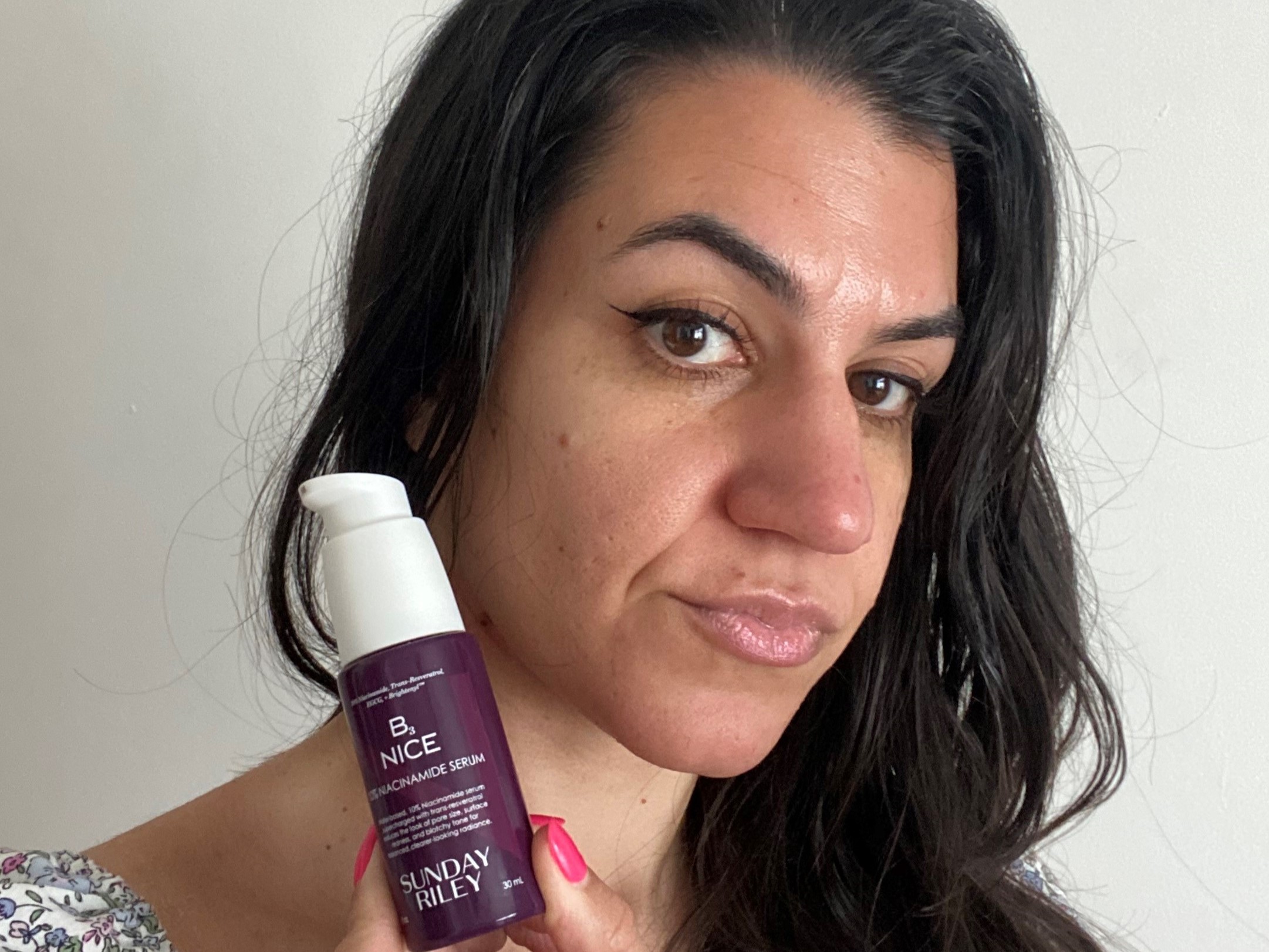 Read More Honest Products Reviews
• Review of the Ultra Violette Preen Screen Reapplication Mist
• Review of the Byoma Creamy Jelly Cleanser • Review of The Ordinary Moisturizing Factors + Beta Glucan
• Review of the Laneige Sleeping Lip Mask • Review of the Charlotte Tilbury Magic Cream