SPACE SESSIONS
Never Fully Dressed Founder Lucy Aylen Shares Her Beauty Favourites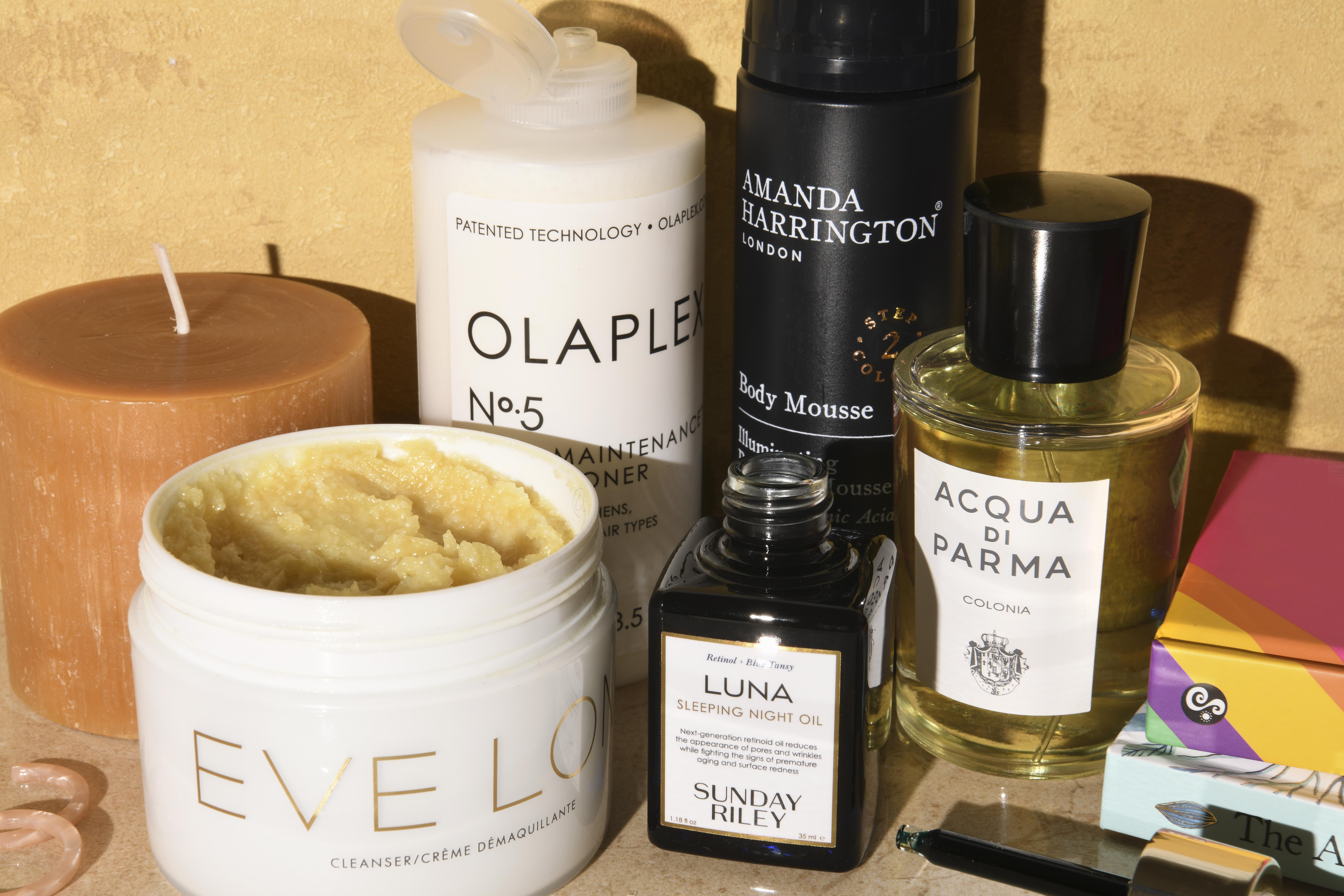 Never Fully Dressed's Lucy Aylen is taking the world by storm with a buzzing store in Buckhurst Hill, retailers clamouring to stock her beautiful clothes and, on Instagram @neverfullydressed has a cool 1 million followers. We asked the mum of three all about her beauty routine and Christmas gift ideas (Lucy's family look away now!)…
On Her Skincare Routine…
My skin was so sensitive growing up, I never wore makeup. I've been a soap, water, and Nivea person my whole life; even when my friends were starting to wear makeup, I just couldn't do it. It's only lately that I've started thinking more about products and my skin, probably because I'm conscious I'm getting older. Luckily, my sister gifts all of us in the family the Space NK Advent Calendar and I think that's a great way discover products. In the advent calendar last year, I tried Augustinus Bader – I was like 'oh wow that's amazing.' There are few products you use and just notice such a difference, I treated myself to Augustinus Bader The Cleansing Balm, £60.00 and Augustinus Bader The Cream, £140.00 and that's what I use day and night now.
On What She's Gifting Everyone…
My go-to is always Diptyque candles. This year, I'll definitely get the big Figuier in the green pot for my sister and then she can repurpose the gorgeous pot with a plant. It's a beautiful gift and it's sustainable, same with the smaller glass pots – it's great they can be repurposed, less waste is always a good thing. For my husband, I'll buy Acqua Di Parma Colonia Essenza Eau de Cologne, £92.00 and then pinch it! I quite like unisex scents but I'm not really into strong smells, I only every put it on now and again, and not loads – just a spray in the room and then I'll walk through it. My husband puts a lot on – like – do we need to travel in separate cars? A LOT! But I do love that smell, it's beautiful. I'd get my dad a more traditional Acqua di Parma fragrance, maybe Colonia. I hope I get Malin + Goetz Rum Hand and Body Wash, £23.00 – it feels like I'm drinking a cocktail in my bathroom!
On Her Hair Essentials…
I change my hair up a lot, I was blonde, proper white bleach blonde when I was last pregnant, but I had to go back to dark because it completely fell out it was so damaged! My daughter's 18 months old now so I've been on hair rehab for about a year. I use Olaplex to help it recover and I leave conditioner in my hair every day. Even if I've washed it out, I'll then put a little bit of serum mixed with conditioner through it which gives it a little bit of weight and means I can leave the house with it wet, and it will dry nicely. I've probably only got a couple of inches of damaged hair left, then it'll be grown out, and I'll probably go blonde again!
On Her Makeup Must-Haves…
People who can make a full face of makeup look like they haven't got much on are amazing. For work I'll put highlighter on to make me look more awake and I'll apply The Ordinary foundation with a brush to get a smooth look – so my face is all one colour. I use Hourglass Brow Gel, the clear one to keep my brows looking nice and I get LVL eyelashes at the salon. Occasionally I'll add a couple of tan drops with my moisturiser as I always feel better with a slight tan on my face. For my body, I like Amanda Harrington Gradual Tan.