IN FOCUS
Everything You Need To Know About K-Beauty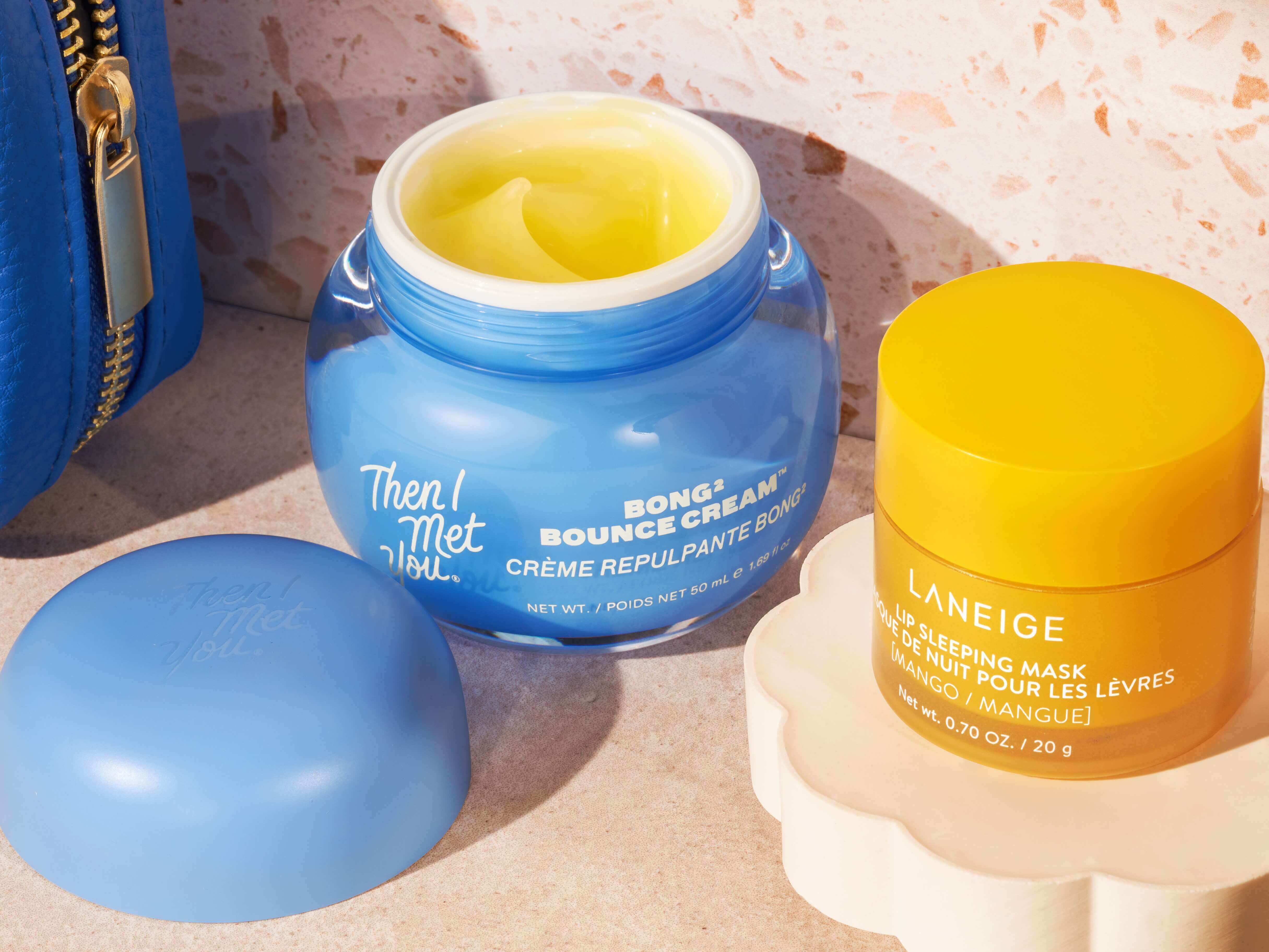 By now you've probably heard of Korean beauty or K-Beauty, famous for its 10-step skincare routine,
glass skin trend
and hydrating skincare ingredients like snail mucin. If this is the first time you're reading about it, don't worry we've got you covered.
From the basics of Korean skincare to the latest products to have on your radar, we've decoded everything you need to know about Korean skincare and how you can incorporate it into your beauty routine.
What is K-Beauty?
Originally, Korean beauty was a blanket term for all the beauty products made in Korea. Over the past decade though, it's not just Korean skincare products that have become hugely popular, but how Korean people approach their beauty routines. K-Beauty is now defined by an extensive 10-step skincare routine to achieve glowing and plump skin using products. From skincare brands like Dr. Jart+ to beauty brands like Erborian, K-Beauty brands aim to hydrate and protect the skin barrier using powerhouse ingredients including ceramides and milk.
Why is Korean Skincare So Good?
Over the past few years, a lot of us have gone heavy on potent ingredients such as BHAs and retinol, which provide incredible results, but also have the potential to cause some sensitivity when not used correctly. With the focus on repairing and strengthening your skin barrier, Korean skincare tends to contain a lot of soothing and hydrating ingredients, such as ceramides, hyaluronic acid and honey to achieve that hydrated, glass skin look.
If you love the sound of healthy, hydrated, radiant-looking skin, but the typical 10-step Korean skincare routine puts you off, be aware that you can adapt the regimen to work for your skin concerns.
Who is Korean Skincare For?
Korean skincare works well for everyone but it's especially great for those who have dry and sensitive skin, including rosacea as the K beauty method helps to strengthen your skin barrier. If you've been a little too heavy handed with your retinol serums or other actives, it's a good skincare routine to follow to help soothe and repair skin. It goes without saying that if you enjoy taking a more ritualistic approach to your morning and evening routines, the K-Beauty method will be right up your street.
The Ultimate Korean Skincare Routine
The ideal Korean skincare routine is 10 steps, from cleansing to moisturising. If you want to achieve glowing, glass skin, here is your step-by-step guide:
Step 4 & 5: Toner and essence
While toner might not be as common in Western skincare routines, it's essential in the K-Beauty method. We are huge fans of the Laneige Cream Skin as it removes all traces of your cleanser and gives your skin a hit of hydration. Follow up with an essence, which is the ideal step in between cleansing and treating the skin. An essence is like a primer for your skincare. If you haven't used one before, we recommend starting with Dr. Jart+ Vital Hydra Solution Biome Essence With Intensive Blue Shot, £15 as it leaves your skin feeling super soft.
Step 6: Serums and treatments
Customise this step and choose the serums and treatments best suited to your skin concerns. If hydration is your main goal, choose a hyaluronic acid or niacinamide serum. Those hoping to ease acne and blemishes should opt for a salicylic acid serum. It's about choosing what works for your skin.
Step 7: Sheet mask
Not everyone has the time, but using a sheet mask can help maximise your skin's hydration levels. Dr. Jart+ Cryo Rubber So Cool Duo, £20 is like a glass of water for dry and dehydrated skin and it's our go-to when our skin is feeling extra sensitive or dehydrated.
Step 10: SPF in the morning
Always make sure to apply sunscreen as the last step of your morning routine to protect your skin from UV rays. Wearing SPF everyday will help support all the skincare efforts you made the night before.
Our Favourite Korean Skincare Products
We've recommended plenty of products above, but there are plenty of incredible Korean skincare products out there worth your attention. From cleansing and moisturising to the best BB cream, these are some of our favourite K-Beauty buys.
Our Final Thoughts on Korean Skincare
K-beauty is for you if you're a skincare aficionado and love a multi-step routine. It is also a great approach to take inspiration from if you're looking to increase your skin's hydration levels as the products are super nourishing and focus on strengthening your skin barrier to lock-in moisture. What we love most about the K-Beauty method is that you can personalise it and make the approach work for your skin.
Read More
• Best Hydrating Skincare
• How Many Serums Should I Use? • How to Get Glowing Skin
• Everything You Need To Know About Skin Cycling • The Benefits Of Facial Acupuncture