MOST WANTED
Does This £12 Moisturiser Work For All Skin Types?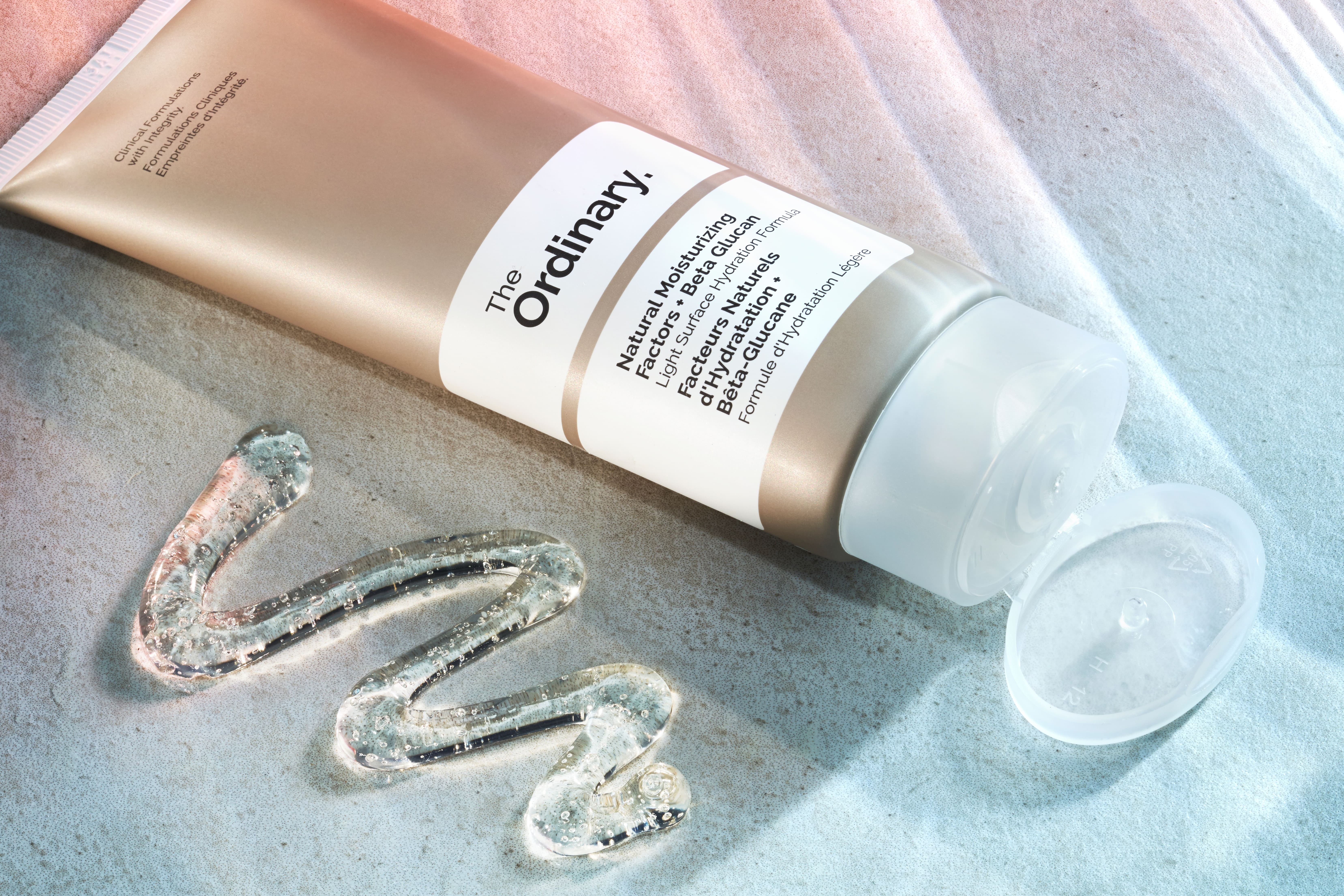 If you're not au fait with
The Ordinary
, you might be unsure about what The Ordinary Natural Moisturizing Factors + Beta Glucan is. Spoiler alert, it's a lightweight gel moisturiser. The brand is renowned for creating affordable skin, including £5
niacinamide serum
and
hyaluronic acid serum
.
We've been road testing the new formula for the past few weeks, so scroll down for our SEO coordinator Hanitra and beauty editor Victoria's honest reviews of The Ordinary Natural Moisturizing Factors + Beta Glucan, as well as a brief explainer on what beta glucan actually is.
What Is Beta Glucan?
Beta glucan is getting a lot of skincare hype at the moment. It is a water-loving humectant, which means it draws moisture from deeper layers of your skin and the environment into the stratum corneum (your top layer of skin). Beta glucan also helps to support your skin barrier by creating a super-fine seal. Whether you have oily, acne-prone skin or dry, sensitive skin, beta glucan is definitely worth incorporating into your routine. Similar to hyaluronic acid, you can never have too much of a good thing. Plus, it's a perfect accompaniment to retinol as it helps boost hydration levels.
Hanitra's Verdict On The Ordinary's Beta Glucan Moisturiser
I've been using The Ordinary Natural Moisturizing Factors + Beta Glucan, £12 for three weeks and I think it might be my new favourite moisturiser for summer. I have quite oily skin and I need something light during the warmer months to top up hydration without risking a breakout.
The jelly like texture melts into a water consistency when I apply it and feels very refreshing first thing in the morning. One layer is the perfect amount for my skin feel nice and hydrated. There's no greasiness or residue left, yet I can still feel the moisture on my skin. In the morning, I follow up with Ultra Violette Queen Screen Luminising Sun Serum SPF 50+, £36 to protect my skin and add little glow. At the end of the day my skin feels hydrated but doesn't look shiny or greasy.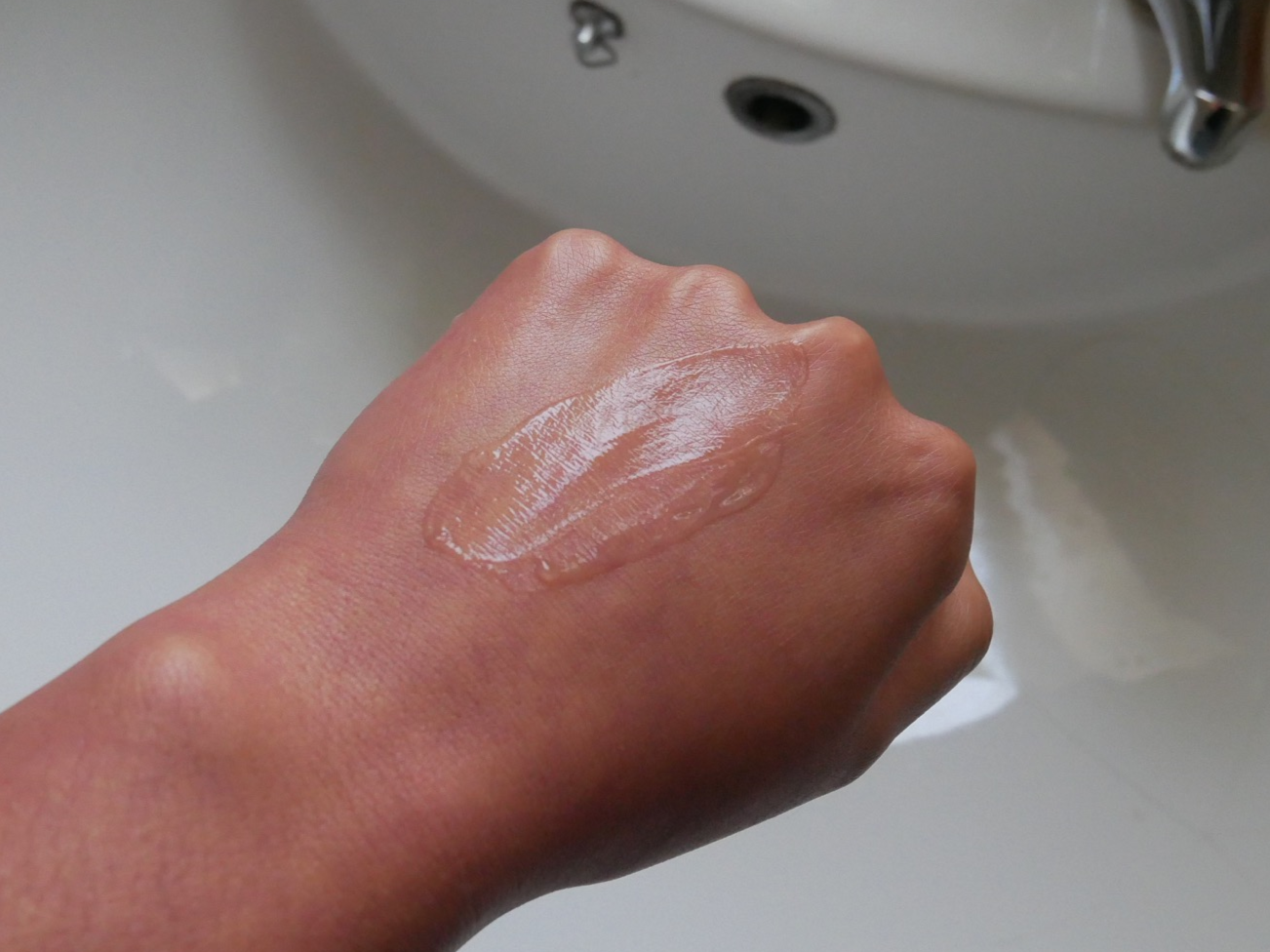 Over the years, I have tried a few gel moisturisers and they tend to pill when I add sunscreen and apply makeup on top, but this one didn't and for me, that's the ultimate test.
A few months back, I dealt with bad cystic acne and irritated my skin barrier by trying every exfoliant under the sun. After just three weeks of using this moisturiser, I have noticed that my skin feels and looks calmer and healthier, and maybe even plumper.
For £12 you get 100ml, which in my opinion is truly a great value. If you have oily skin and are on the hunt for your next staple, get your hands on The Ordinary Natural Moisturizing Factors + Beta Glucan.
Victoria's Verdict On The Ordinary Natural Moisturizing Factors + Beta Glucan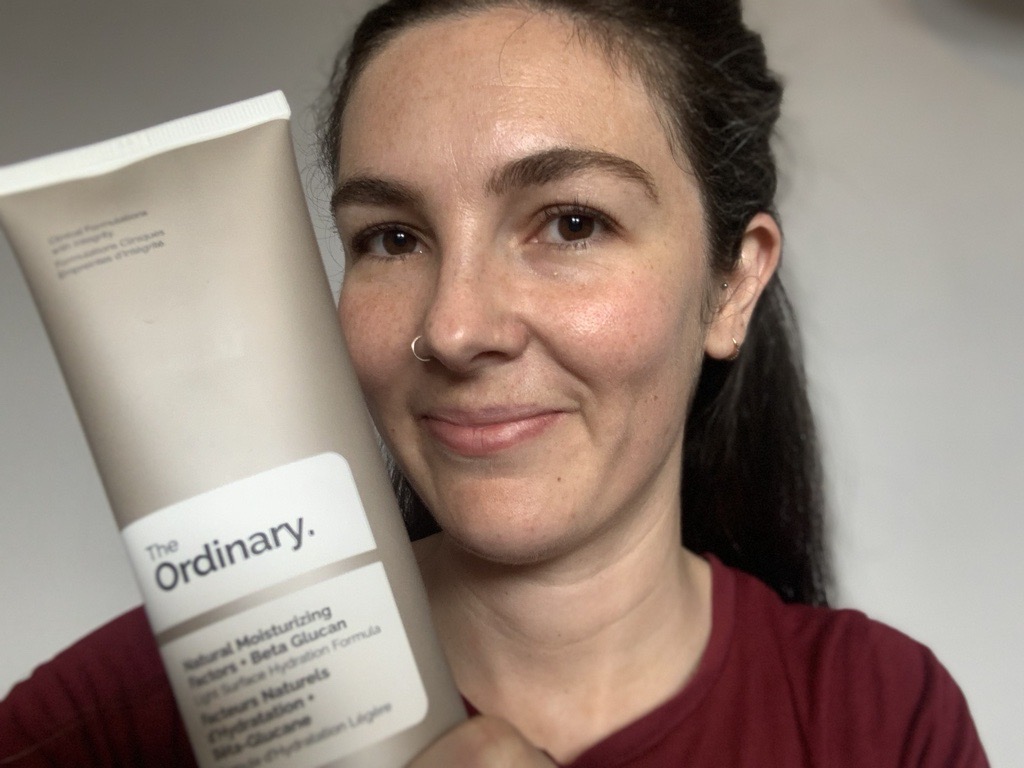 I remember when The Ordinary first launched in 2016 and changed the skincare landscape by selling ingredient-based serums such as hyaluronic acid, niacinamide and alpha arbutin, which allowed the brand to ditch the huge mark ups. Seven years later and it's still one of the best affordable skincare brands available. At £12, The Ordinary Natural Moisturizing Factors + Beta Glucan, £12 defies the cost of living crisis.
Sadly, after a week of using this formula over my usual hyaluronic acid serum and under my Ultra Violette Supreme Screen Hydrating Facial Skinscreen SPF 50+, £34 in the mornings, I had to incorporate another face cream in between the gel and my SPF. The Ordinary's Beta Glucan moisturiser was not enough for my combination skin, particularly my forehead and cheeks. While the texture was lovely and light, and it absorbed easily without leaving any stickiness, my skin felt dry without an hour or so, and the pores on my cheeks were a more visible.
In all fairness, The Ordinary states 'light surface hydration formula' on the packaging and from reading Hanitra's review, it is ideal for oily and acne-prone skin types. If, like me, your skin is combination or dry, opt for the The Ordinary Natural Moisturizing Factors + HA, £5, which has been formulated with our skin types in mind.
Read More
• The Ordinary Multi Peptide Lash and Brow Serum Review
• The Best Products From The Ordinary • The Ordinary Skincare Routine
• What Products Does The Ordinary CEO Use?