SPACE SESSIONS
Estee Lalonde Shares Her Daily Self-Care Ritual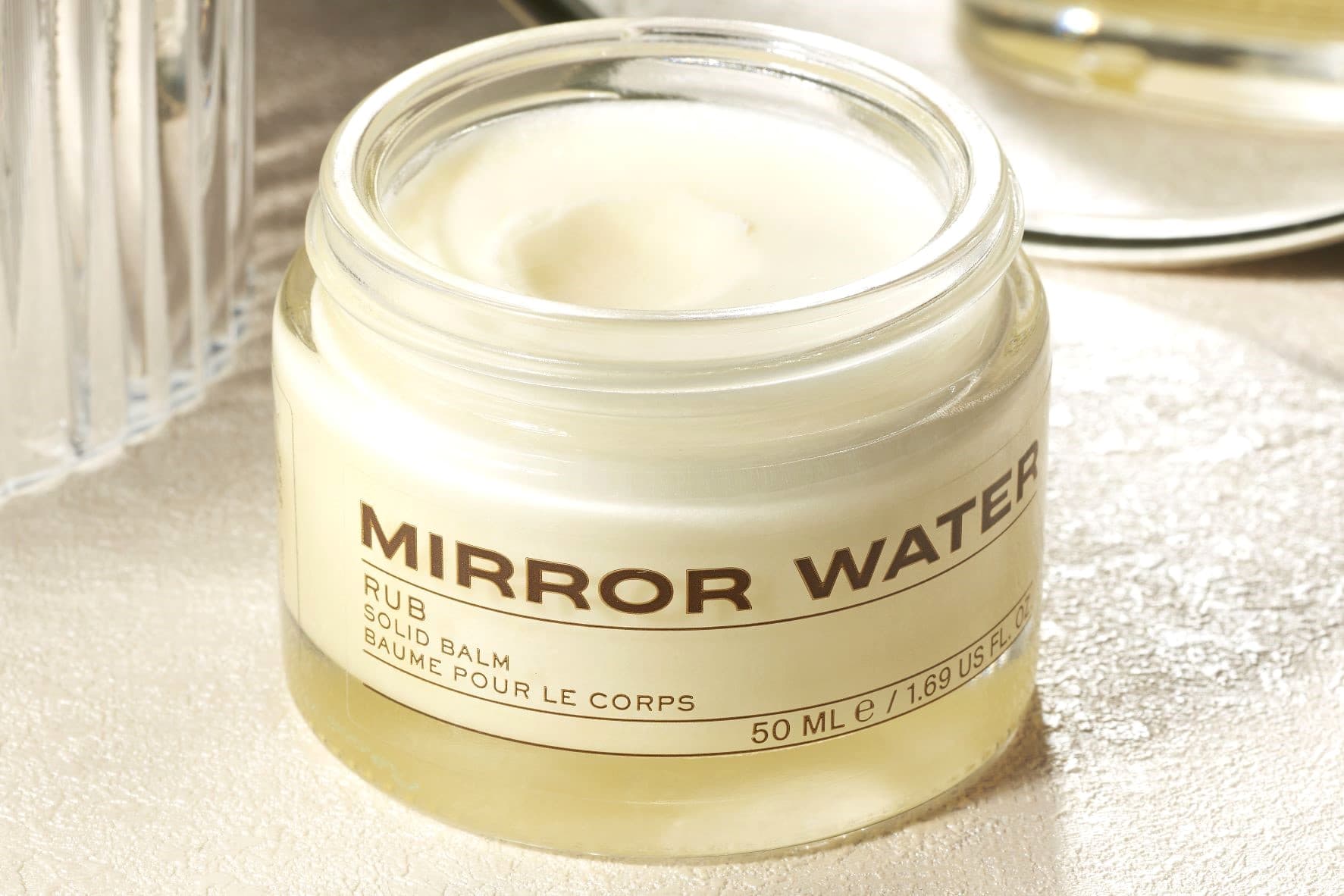 Estée Lalonde is a London-based creative director, self-confessed 'chillpreneur' and founder of
MIRROR WATER
. The small but perfectly formed brand consists of four bodycare products that help you relax on a physical and mental level – we highly recommend the mineral rich Bath Salts if you're looking to upgrade your bathing ritual. With festive season in full swing complete with work Christmas parties, the last minute gifting dash and looming work deadlines, MIRROR WATER couldn't have arrived at a better time.
We asked Estée to talk us through not just the range, but the inspiration behind the formulas and the daily rituals she incorporates into her routine to help her channel the chilled vibes…
On The Making Of MIRROR WATER
I have poured my heart and soul into creating the MIRROR WATER range. The products truly are an embodiment of everything I've learned over the years about connecting with myself through. The ritual of bathing and showering has been something that I've always leaned on as part of my self-care practice. I love the way water has the ability to calm and inspire all at the same time. That, combined with our naturally derived formulas is a perfect combination for me.
I created the products I wanted to use personally and fragranced them with our bespoke blend of essential oils: vetiver, cedar wood, Canadian black Spruce, and bergamot. The scent, called Sun Through Trees is reassuring, grounding and uplifting - I adore it.
A Typical Morning Routine In The Life Of Estée Lalonde
I'm an early bird (although it is hard to be an early bird in the dark hours of winter mornings) and I tend to wake up around 6:30am or even sometimes 5:30am. These early hours before the world starts is my time to do whatever I want and it changes each day. I try to listen to my body and mind and try to understand what it needs. Sometimes I'll wake up and do the dishes that I didn't get around to the night before, or sometimes I'll do yoga, sometimes I'll read a book, sometimes I'll answer my emails etc. Things that never changes are my huge cup of tea with oat milk, a hot shower, some quick minimal makeup and I'm ready to go.
On Incorporating Daily Rituals Into Your Routine
Like anything, it's important to find what works for you and what is realistic for your lifestyle. I have a dog, so I get a lot of calming vibes from walking with her outside. It's so nice to break up your day with a bit of fresh air. I also love to journal when I have the time and feel inspired. Another thing that helps me is stretching. Even taking a few moments at your desk to stand up and stretch makes such a difference to your day. Try it!
On Resetting When Things Get Too Much
This happens to me more than I can express. As someone that has suffered with depression and anxiety for most of my life, I know that overwhelming feeling too well. Breathing helps me a lot. Sometimes when I feel that anxious flutter in my chest, I take notice to the fact that I haven't taken a proper inhale and exhale for hours. That's when something like stretching comes in really handy. If my schedule will allow me to take a bit of time to step away from things I'll have a nap. I almost always feel better after a nap. In the evening of a particularly stressful day, you can most definitely find me in the bathtub. Soaking away my troubles and resurfacing with a new perspective. I've never regretted having a bath.
Estée's Calming Tip
Breathing, meditating, stretching, nature…all of these things help so much. My mom always tells me that things will feel different in the morning and they almost always do. I try to remember that nothing lasts forever and to take each day at a time. Easier said than done, but it does help.
On The Importance Of Self-Reflection
I've always been quite introspective and self-reflection is something I have always been interested in, even since I was a child. Self-reflection involves turning inwards, lending attention to the ripples of the roaming mind and the ebb and flow of the emotions. In turn, this precipitates a turning out, where our relationship with ourselves has the ability to positively affect our relationship with the world around us.
Read More
• How To Enhance Your Natural Lashes
• Best Skincare Routine for Winter • What is the Skin Barrier?
• New Beauty Products Trending This Season