IN FOCUS
3 Drunk Elephant Smoothies Tiffany Masterson Genuinely Uses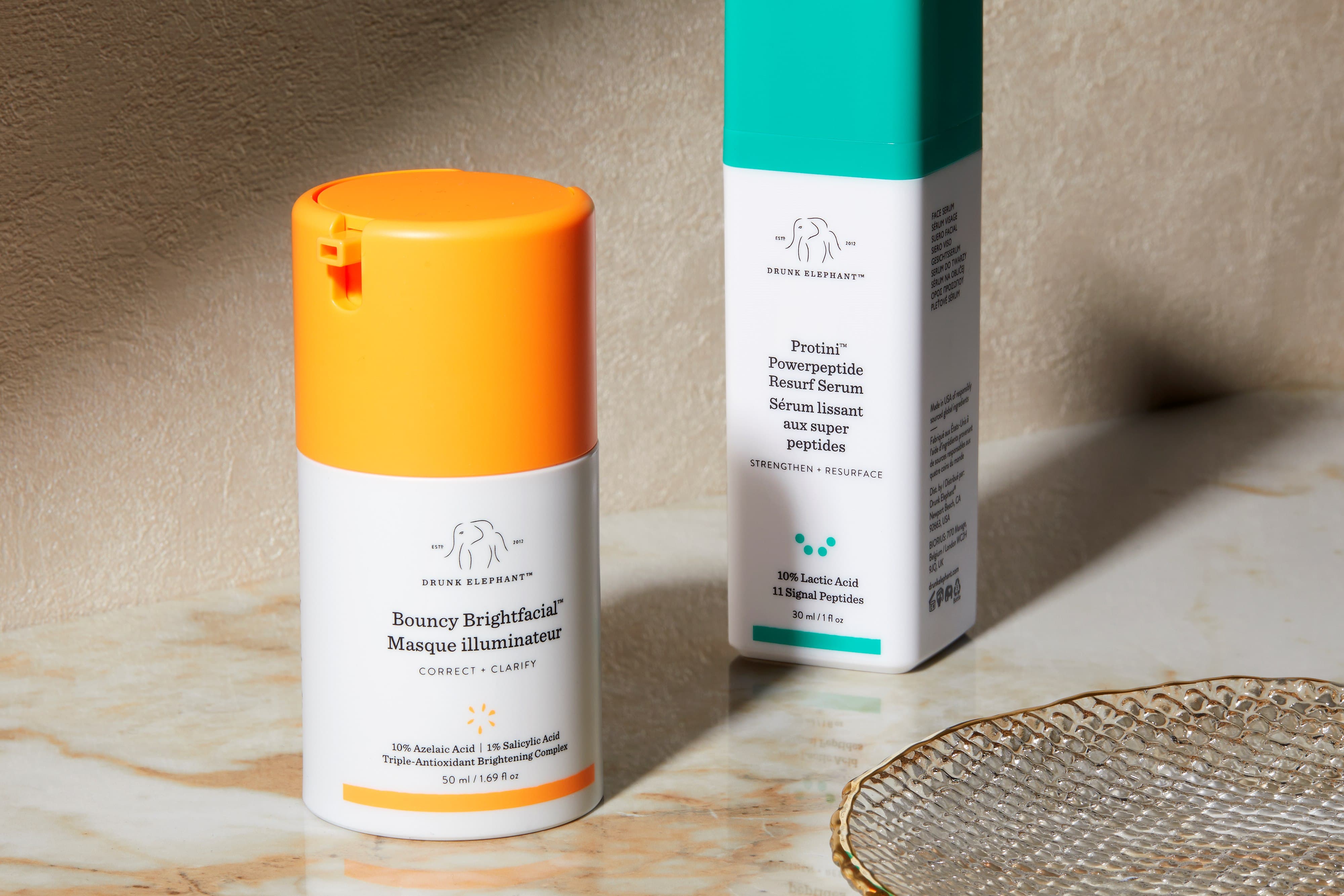 What is the first thing that comes to mind when you hear the words 'Drunk Elephant'? A colourful shelfie? A bestselling vitamin C serum? The absence of the Suspicious Six? (These are six ingredients the brand considers to be potentially irritating to your skin). It's unlikely that smoothies would be up there, but it should be if you're looking to take a well-rounded approach to your skincare.
As well as being hard-working and results driven, the brand founder Tiffany Masterson also wanted all
Drunk Elephant skincare products
to be compatible together so customers can mix their own skin smoothies.
What are the best Drunk Elephant skin smoothies to make? We asked Tiffany to share the three recipes she uses the most…
Read More
• Drunk Elephant Ceramighty AF Eye Balm Review
• Drunk Elephant Babyfacial Review • Drunk Elephant C Firma Fresh Vitamin C Serum Review
• Drunk Elephant O-Bloos Rosi Drops Liquid Blush Review • Drunk Elephant Protini Polypeptide Cream Review