IN FOCUS
What Is Hair Slugging?
Everyone is talking about hair slugging right. It is all over my For You page and as a TikTok addict, I wanted to put the hair trend to the test to see if hair slugging actually works. I would describe my hair as quite thick with a 3A-3B curl type and very prone to frizz, so I was intrigued to see if the trend would work for me.
My hair has been feeling very dry lately with all the cold weather and I wondered if hair slugging could be a better alternative to a
hair mask
. I tried hair slugging out this weekend and here is everything you need to know…
What Is Hair Slugging?
If you're not on TikTok this might be the first time you've heard the term 'hair slugging'. It's the hair equivalent of skin slugging, which, in case you haven't come across that either, is all about locking in the hydration with an occlusive product, as the last step to your skincare. The name refers to the 'slug-like' sheen your skin, or hair, gets after applying the slugging product. Oil is most commonly used for hair slugging and helps to hydrate and nourish your locks.
What Are The Benefits Of Hair Slugging
Leaving the oil on your hair for a few hours, or ideally overnight, helps to hydrate and nourish dry, damaged locks and smooth out frizz. Hair slugging is essentially a new name to hair oiling, which is an Ayurvedic technique that has been around for years and includes massaging the oil into your scalp. This is thought to help not only hydrate a dry scalp but also stimulate hair growth.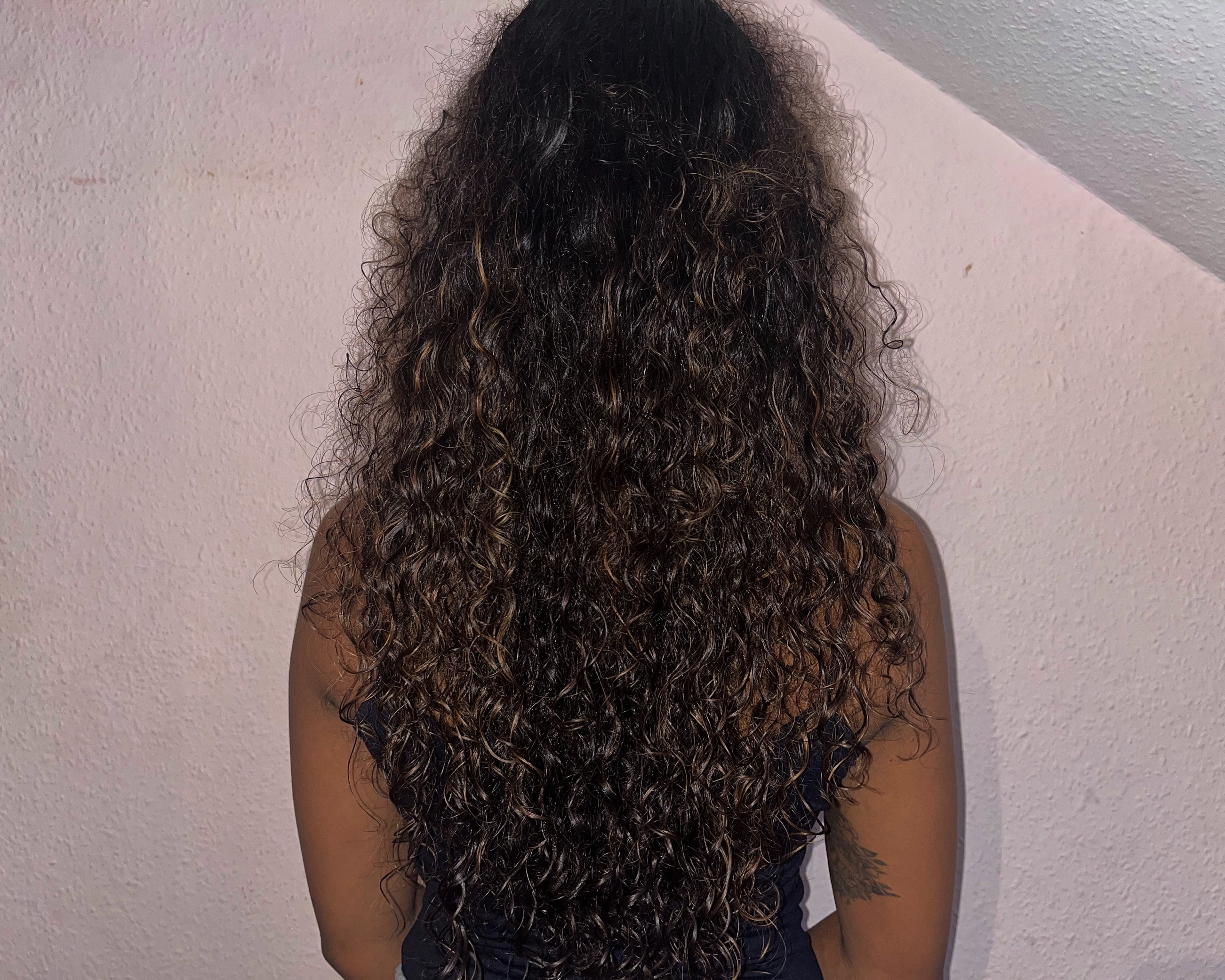 How Do You 'Slug Your Hair'?
You can slug your hair for a couple of hours on a Sunday afternoon as part of your weekly self-care routine or you can wrap your hair in a towel or sock and sleep with the oil on overnight. I chose the latter (I've included a picture of my hair before hair slugging above).
I applied a lot of oil to the ends and mid-lengths of my hair before wrapping my ponytail in a sock and secured it with a hair-tie. This ensured I didn't lose any moisture or transfer oil onto my pillowcase and bedsheets. In the morning, I removed the sock and rinsed my hair.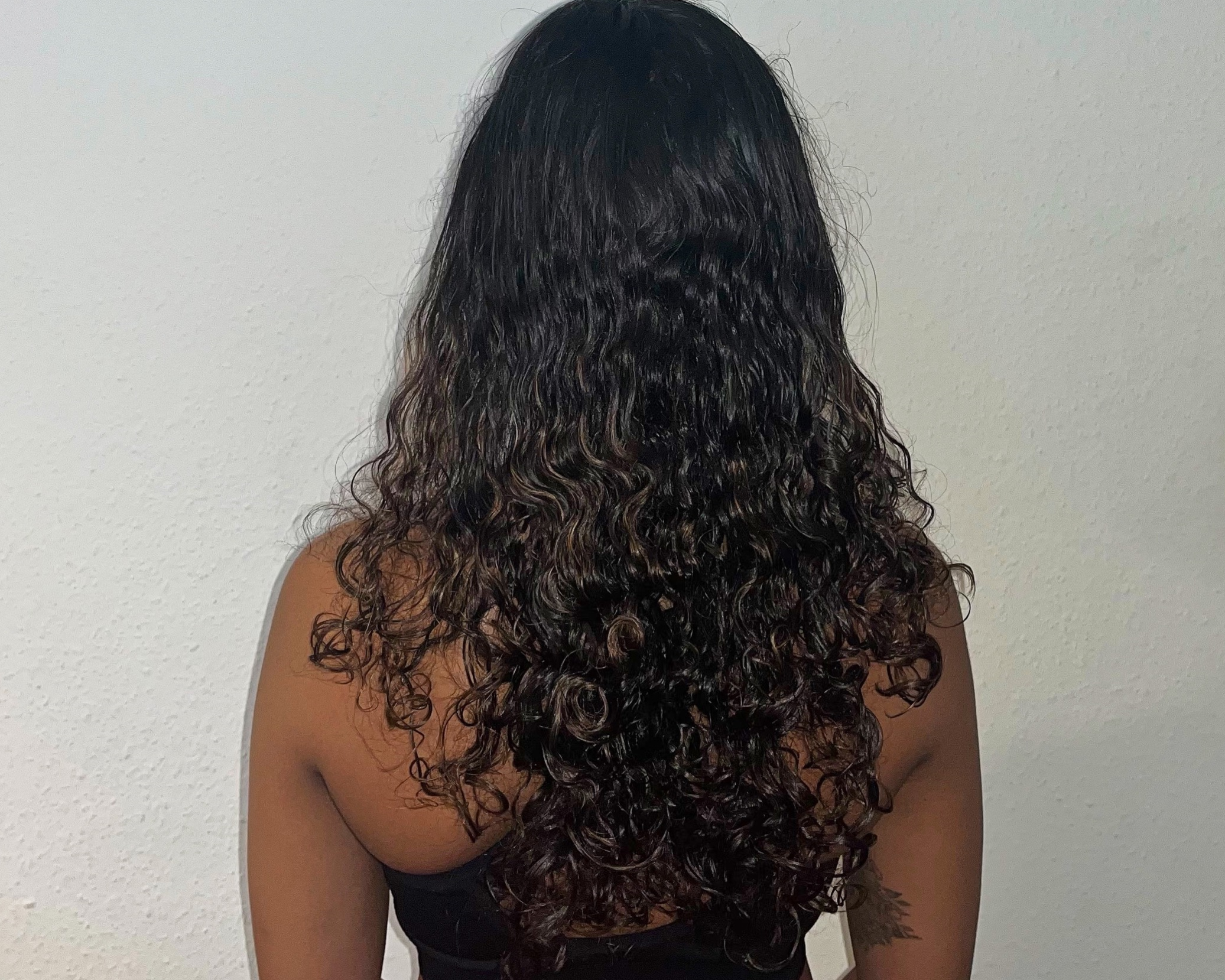 My Verdict On Hair Slugging
As you can see in the photo above, hair slugging did eliminate frizz and my hair felt very soft and refreshed. Would I do it again though? Maybe. I think I still prefer traditional masks as they help with my curl pattern and make my hair curlier, but this is good for combating extra frizz.
The results weren't spectacular, it's what you would expect from drenching your hair in oil. But I would recommend people try it out if their hair is feeling dry. I don't see any negatives with the trend and massaging the oil into your hair does feel quite therapeutic.
Read More
• Why Is My Scalp So Itchy?
• The Smoothing Benefits Of Keratin For Hair • Review Of Living Proof's Scalp Treatment
• Bread Beauty Supply's Founder's Haircare Routine • The Skinification Of Hair