IN FOCUS
How To Fix Fake Tan Mishaps Fast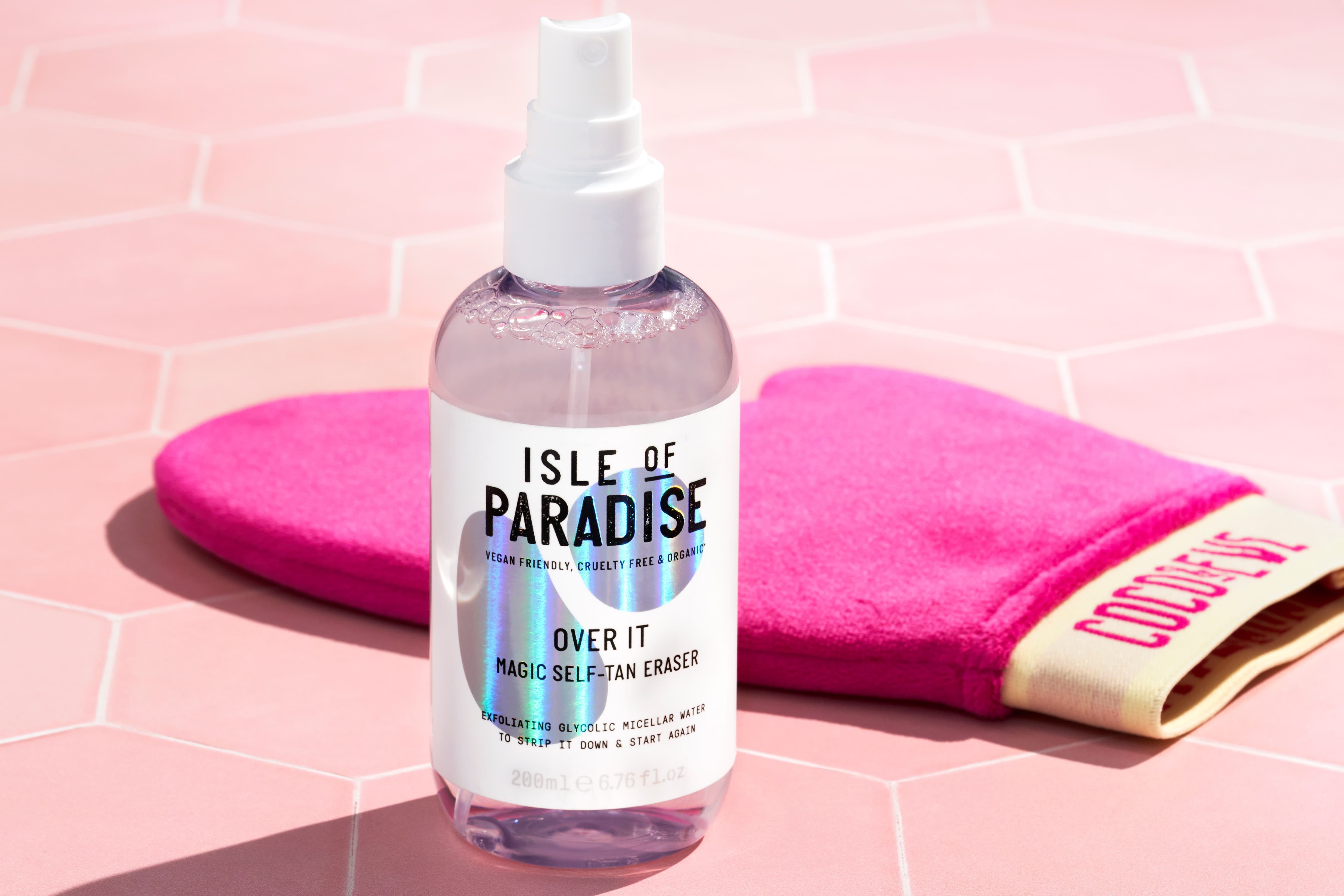 Even tanning pros have experience fake tan gone wrong. From stained palms and tell-tale streaks to a tan that is three shades darker than expected, we've all been there. How can you get fake tan off fast and correct your mishap? With summer 2023 in full swing, we decided to call in the help of two self-tanning experts, celebrity tanning artist Amanda Harrington and Tan-Luxe founder
Marc Elrick
for advice.
Between them, Amanda and Marc spill the beans on how to tone down your tan, their tricks for minimising a streaky finish, and how to ensure your tanning mishap doesn't happen again.
How Can I Fix Fake Tan Gone Wrong?
A warm, oily bath can work wonders on an over-baked self tan. "It is particularly great if your tan has developed a bit darker than you had hoped," says Amanda. The oil helps to break down the colour ingredient commonly found in fake tanning products. Your bronzed glow should be much softer after a long soak. If you're not a bather, you can massage a body oil or wash into skin before jumping into the shower.
"Once you are out of the bath, brush the skin upwards with an old towel to lift the top layer," advises Amanda. "You can repeat the next day if necessary too." Be sure to follow this with a good moisturiser to keep your skin hydrated and prevent any patchiness.
How To Get Fake Tan Off Fast
If your tan looks streaky or is fading in patches, you should enlist the help of a good exfoliator. Marc recommends using a chemical exfoliator as opposed to a physical exfoliator. "They tend to be gentler on the skin and easy to use,"; he says. "I swear by Tan-Luxe Glyco Water Exfoliating Tan Remover & Primer, £24 as it is packed with glycolic acid, which helps to slough away fake tan." Marc recommends misting the formula directly onto the skin before jumping in the shower. "It is also great for removing remnants of old tan and priming your skin for a fresh application," he adds.
Amanda also swears by glycolic acid if you need a quick fix. The ingredient can help strip your tan without harming your skin. Wipe over cleansed skin before following with your usual moisturiser.
How Can I Prevent Fake Tan Disasters?
Now that you've solved your tanning mishap, here are a handful of helpful expert tips to prevent any future disasters.
Always Exfoliate
All of the above disasters can be prevented with better preparation. "Exfoliating the area first will remove any dead skin cells and help create a softer, smoother base," says Amanda. "It also helps your tan to blend and absorb more evenly, so there won't be any patches."
Consider Your Application Method
If you're still applying your fake tan with your hands, it's time to invest in a mitt. It makes the product super easy to apply and ensures you can blend seamlessly. You don't have to worry about orange-stained palms either. Coco & Eve Sunny Honey Soft Velvet Self Tan Mitt, £12 fits like a glove, giving you more control with your application.
Read More
• Best Self Tan Products
• Best Tan Luxe Products • Everything You Need To Know About SPF