MOST WANTED
The Aftersuns We Won't Travel Without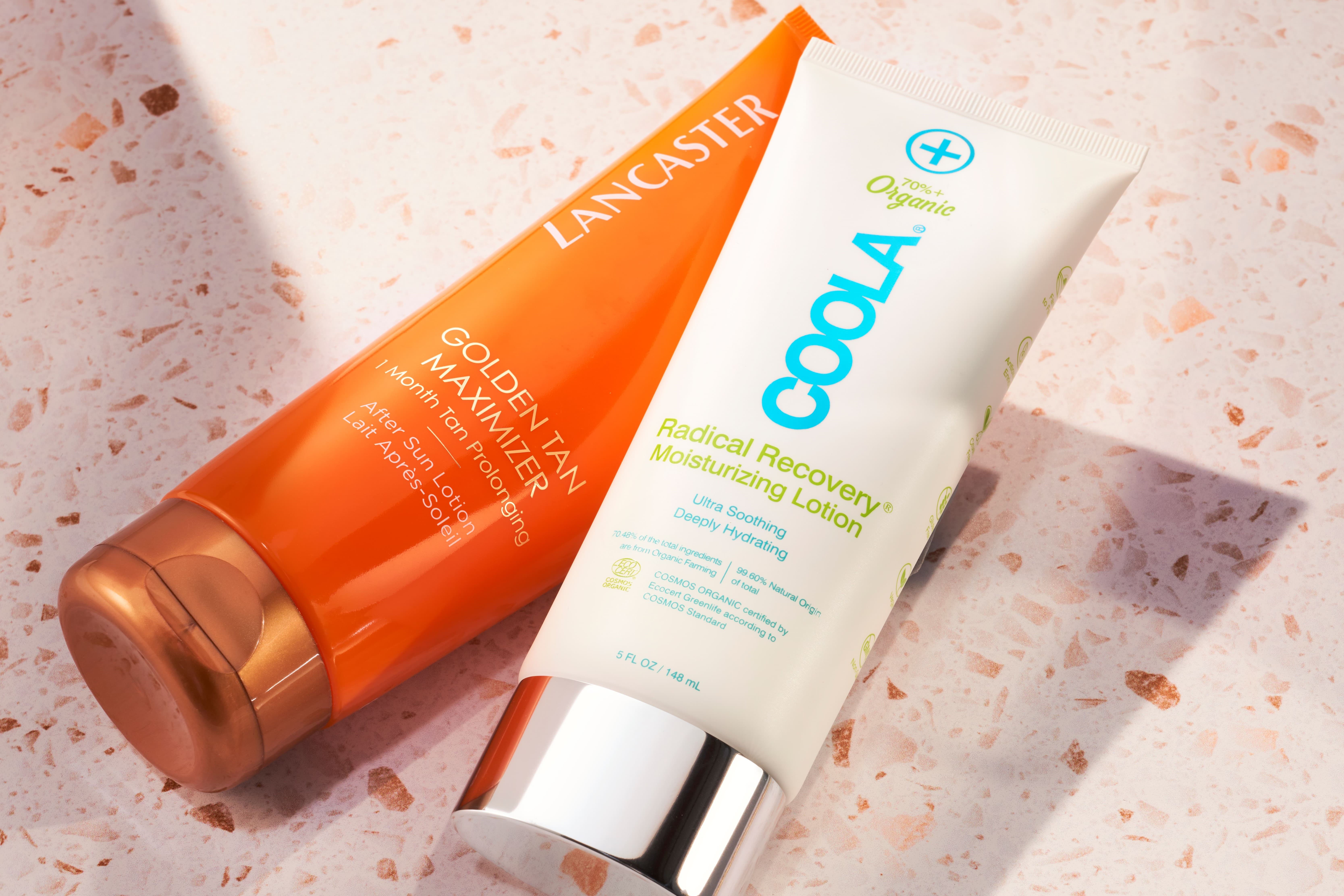 Aftersun is often an after-thought (no pun intended). It's a beauty product that you pick up quickly at the airport or forgo completely. After all, is there really any difference between your body cream and an aftersun lotion? We want to stress the importance of aftersun and we'd go as far as to say that we're as passionate about it as we are our
SPF
. While you might not need to gravitate towards aftersun in the depths of winter, it's an absolute
summer skin essential
on days when it's easy to have too much fun in the sun and you end up with a dreaded sunburn…
What Does Aftersun Do?
Aftersun is a supercharged treatment to slather on after a day spent in the sun and it has two main missions. The first is to soothe sun-kissed skin, while second is prolong one's tan. Even though the best aftersun lotion can't reverse sun damage, it will provide a soothing effect, help with flare-ups of prickly heat and rehydrate your skin. To make packing for your next holiday easier and to
make your summer glow last longer
, we've rounded up a few of our favourite aftersuns.
6 Of The Best Aftersuns For 2023
Read More
• The Difference Between Mineral vs Chemical Sunscreen
• How to Reapply Sunscreen Over Makeup • The Best Beauty Minis to Travel With
• Best Self Tan Products